Buffalo, NY (Cross Border)
Would you like Noatum Logistics to contact you regarding our logistics services in Buffalo, NY? Please fill out the form below. Required fields are marked in green.
Noatum Logistics office
300 Airborne Pkwy Ste 112
Buffalo, NY 14225
Phone  1.716.564.4230
General Fax 1.716.564.4235
US Customs Clearances
PAPS Fax#913-234-9430
Canada Customs Clearances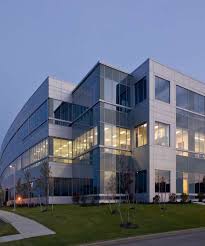 Contact Our Buffalo Location
Services Provided
Manage customs clearance for both Southbound US and Northbound Canadian shipments traveling via truck and air
Process and activate US Customs continuous bonds
Obtain Business Registration Numbers for Northbound Canadian shipments
Consult customers on Canada revenue guidelines
Cross border control tower in Buffalo, NY oversees entries in Pembina, Detroit, Port Huron and Buffalo
To read more about our cross border services, visit our Cross Border services page.
Staff & Operations
Single point of contact through our centralized processing center in Buffalo, NY
Access to a network support team of highly skilled and seasoned compliance professionals
Import & export logistics specialist

Experienced branch manager and licensed customs brokers
Hours of operation: 7:00 am to 6:00 pm. Eastern, with 24/7 availability
Technology
PowerView provides end-to-end supply chain visibility with track and trace details by shipment or container, including customs clearance status information
Certified interactive information systems facilitate all release, compliance and other governmental agency requirements.
Electronic entry filing and Automated Customs Environment (ACE) accelerate real time information during the clearance process.
C-TPAT certified.
---
Office Location
Buffalo
300 Airborne Parkway West, Cheektowaga, NY, USA
(716) 564-4230
Phone
(716) 564-4235
Fax
,
globalbuffalo@miq.com