10 + 2 Importer Security Filing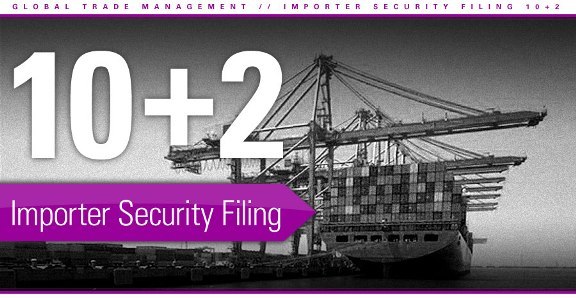 The Importer Security Filing (ISF), also known as "10+2," requires entry information to be transmitted to U.S. Customs and Border Patrol at least 24 hours before goods are loaded onto an ocean vessel for shipment into the U.S. Beginning January 26, 2010, importers face fines of $5,000 for each late, inaccurate or incomplete filing, with a $10,000 total liability per shipment. The failure to submit an ISF will result in more severe enforcement measures, including seizure at the U.S. Port of Unlading, in addition to fines, storage fees and liquidated damages.
ISF Form: Please complete this form if you want Noatum Logistics to transmit the Importer Security Filings on your behalf.
ISF Declaration: Please complete this form to file ISF data with U.S. Customs.
Letter to Clients: Click here to view a letter from Noatum Logistics recently sent out to all clients pertaining to the ISF rule.
For information on how Noatum Logistics can assist you, contact the Noatum Logistics Global Trade Management Team at GTM@miq.com
---
This Importer Security Filing (ISF) requires that the following 10 data elements be transmitted 24 hours in advance of vessel loading:
Seller
Buyer
Importer of record number
Consignee number(s)
Manufacturer (or supplier)*
Ship-to party
Country of origin*
Commodity HTSUS** number* (at a minimum to the 6-digit level)
Container stuffing location
Consolidator (stuffer)
* Must be linked to one another at the line-item level ** Harmonized Tariff Schedule of the United States
RELATED RESOURCES