OVERLAND PARK, Kan., September 22, 2017 – Paul Fitzpatrick was named the Chief Legal Counsel for MIQ Logistics. Fitzpatrick will oversee the global logistics company's legal and compliance matters. 
Fitzpatrick is both a licensed customs broker and an attorney.  He has 40 years of experience as a customs broker and international forwarder in Boston, New York, Hong Kong and London. His experience includes: President and Principal, W.N. Proctor Co.; Senior Vice President, International Operations, Tower Group International (a McGraw-Hill Company); Director, Principal and Co-Founder, USF Asia Group; and President, Member and Co-Founder, GPS Logistics.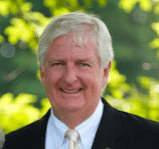 Prior to MIQ Logistics, Fitzpatrick was "Of Counsel" to the Trade Law Firm of Sandler, Travis & Rosenberg PA, where his customs practice included compliance assessments and regulatory due diligence on potential acquisitions. His transportation practice focused on cargo loss, damage and delay, and errors and omissions claims.
Fitzpatrick received his undergraduate degree from Yale University and a juris doctor from Boston College Law School. He is a member of the Massachusetts Bar Association and the National Customs Brokers & Forwarders Association of America (NCBFAA).
About MIQ Logistics
MIQ Logistics is a global logistics company headquartered in Overland Park, Kan., and with offices in North America, Asia, Europe and Latin America. MIQ Logistics enables companies to improve their transportation network and overall supply chain efficiency by offering flexible logistics solutions supported by Web-native technology and global logistics management capabilities.