Cross-Border Logistics
Make shipping across North America easier with cross-border logistics services from Noatum Logistics. Designed for your convenience, our logistics cross-border services help ensure your shipments cross the Canada, U.S. and Mexico borders in a timely and penalty-free manner. Our cross-border logistics services include all importing and exporting activities through all the primary U.S. ports of entry.  In addition, our cross-border logistics professionals have the knowledge to guide you through border-crossing processes.
---
Benefits
Single point of contact
Through our centralized processing centers, staffed 24/7

Access
To a network support team of highly skilled and seasoned professionals

Certified Interactive Information Systems
Which facilitate all release, compliance and other governmental agency requirements

Visibility
To transportation and customs status with PowerVIEW, a Web tracking system

Customs Clearance Support
At multiple locations, including Amherst, N.Y.; Buffalo, N.Y.; Lewiston, N.Y.; Blaine, W.A.; Detroit, Mich.; Pembina, N.D.; Port Huron, M.I., as well as other ports

Immediate assistance to drivers
For any complications or customs inquiries that may impede your shipment's border clearance
---
Canada Cross Border Logistics Process
Shipping to Canada? Learn more about our Canada cross border process.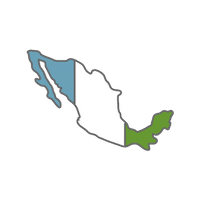 Mexico Cross Border Logistics Process
Shipping to Mexico? Learn more about our Mexico cross border process.
---
Contact Us
Contact us via our contact form or at + 1 866-603-8061 to learn more about Cross-Border Customs Brokerage.