Origin and Destination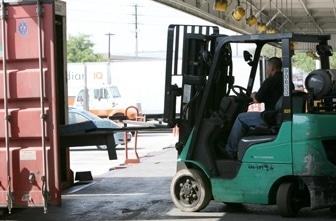 Our Origin and Destination Services consist of a suite of consolidation, deconsolidation and distribution capabilities designed to add flexibility and economies to your operations.
Available throughout the MIQ Logistics network, Origin and Destination Services help you manage the cost, timing, and composition of materials as they flow through your supply chain, allowing you to more effectively meet service requirements. Customers who implement these capabilities typically see a better return on capital, improved sustainable growth, proactive risk management and better customer service.
Origin and Destination Services play a particularly important role in extended supply chains with overseas vendors. Better management of supply chain activities at the point of origin – including purchase orders, vendor activity, cargo consolidation and shipping activities – benefits the entire flow of materials.
Before designing a solution to address your specific needs, our logistics professionals will first seek a thorough understanding of your business and industry. Only then will they consider for appropriateness services such as:
Origin vendor consolidation: Reduces shipping costs, creates more consistent and predictable shipping schedules, centralizes visibility to purchase orders, and increases control of your supply chain.
Import deconsolidation: Allows customers to wait until the product reaches port and moves to a flow through / cross-dock center before determining its ultimate destination.
Distribution and destination DC bypass: Improves product flow, reduces inventories and reduces cycle times where needed.
Valued Added Services: Additional services offered at origin and destination, such as custom crating and packing, light assembly, kitting, repackaging, and others.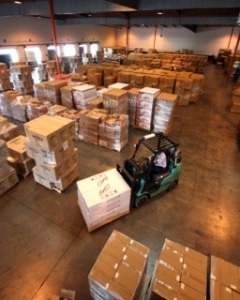 Along with our people and portfolio, MIQ Logistics also brings state-of-the-art technologies able to deliver useful, accurate and timely information and services.
Our Origin and Destination services also can be integrated with our transportation and global services, moving product from the point of manufacture to the point of consumption, to help you:
Maximize profit, cash flow and optimize invested capital
Improve speed to market, market share and maximize revenue growth
Improve visibility and control throughout your supply chain.
Contact us at one of the numbers below to learn more about Origin and Destination Services:
• Asia +852 2410 6900
• Europe +44 (0) 1784 480 100
• North America 1 866 972 9272
• Latin America +51 (1) 615 7676
Or submit your information here and we will contact you.