OVERLAND PARK, Kan., October 8, 2015 – MIQ Logistics is pleased to announce that Amy Breeman-Rhodes has joined its Compliance team as Import Manager and Customs Broker for the Washington, D.C. area. Breeman-Rhodes has responsibility for facilitating the entry, clearance and movement of import cargo for MIQ Logistics customers. Prior to joining MIQ Logistics, Breeman-Rhodes owned a consulting company, specializing in import/export trade and customs compliance.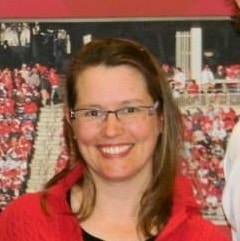 "With over 19 years of experience working in international trade with freight forwarders, customs brokers, trade service and export management companies, Amy is exceptionally qualified to assist customers with their global supply chain challenges," says Clint Dvorak, managing director, Global North America, MIQ Logistics. Dvorak explains that Breeman-Rhodes is a Licensed Customs Broker for over nine years, assisting customers with import issues and processing customs entries. She also is an accredited Export Compliance Professional.
Breeman-Rhodes received her bachelor of arts from Hollins University and her MBA from the University of South Alabama. In addition to her customs broker license, export compliance accreditation, and paralegal certification, she has completed educational programs in Internet marketing, consultative selling, and Hispanic studies. She is an active member of the Organization of Women in International Trade (WIIT) and treasurer for the WIIT Charitable Trust.
MIQ Logistics is a global logistics company headquartered in Overland Park, Kan., and with offices in North America, Asia, Europe and Latin America. MIQ Logistics enables companies to improve their transportation network and overall supply chain efficiency by offering flexible logistics solutions supported by Web-native technology and global logistics management capabilities.