During the month of October, 2021, Noatum Logistics was involved in a number of events throughout the logistics industry.  Read about industry updates, regulatory updates and announcements in the October 2021 Logistics Link.
Regulatory Updates
In reaction to the ongoing historic container port congestion, the Biden Administration announced on October 25th that effective November 1, 2021, the ports of Los Angeles and Long Beach will begin charging an "emergency fee" on all long dwelling cargo. Read more
The USTR has announced that it is inviting public comments on whether to reinstate any of the 549 China Section 301 product exclusions that had previously been extended but are now expired. Read more
On Friday, October 1, 2021, the United States Trade Representative (USTR) office announced an agreement to resolve the Timber Section 301 Investigation. Read more
Effective October 1, 2021, Egypt has implemented a new Advance Cargo Information Declaration (ACID). Shipments departing origin after October 1, 2021, without an ACID number will be rejected and returned to origin. Read more
Industry News
Imports at the nation's largest retail container ports should remain at near-record levels this month but could see a slight dip from last year's unusually high numbers as congestion slows the movement of backed-up cargo, according to the monthly Global Port Tracker report released today by the National Retail Federation and Hackett Associates. Read more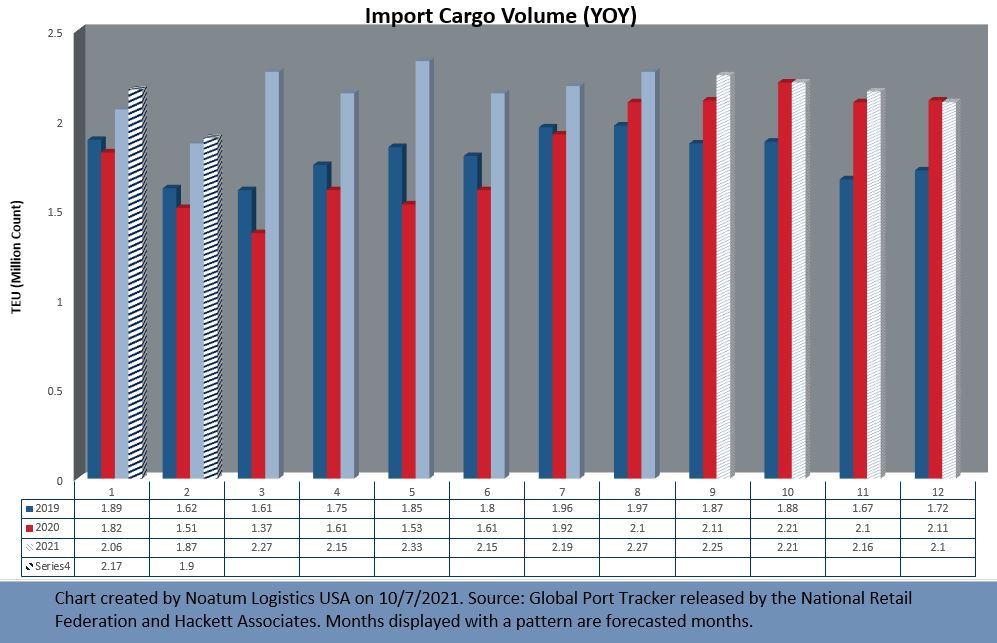 Announced levels for upcoming Transpacific Eastbound GRIs and PSSs from carriers can now be accessed anytime from our MIQ.com – Resources – Information and Tools page. Read more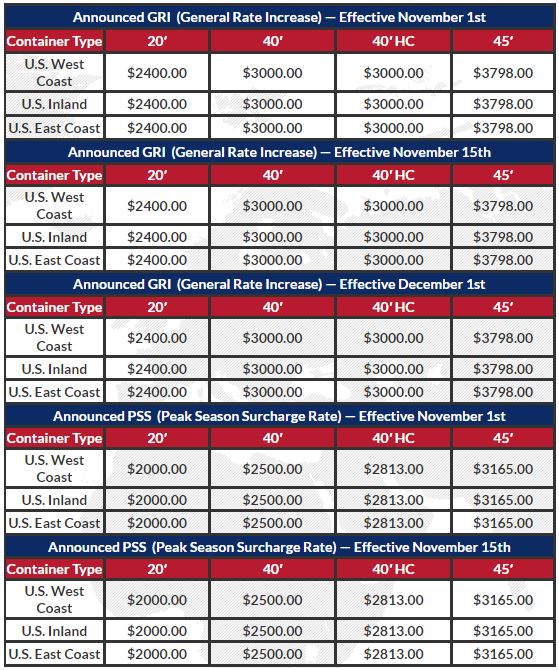 Careers at Noatum Logistics USA
It is an excellent time to consider a career at Noatum Logistics USA!  As a multi-faceted worldwide organization, Noatum Logistics USA offers a variety of opportunities for our employees around the globe. Our employees, a true competitive advantage, make a difference for our customers every day.
Noatum Logistics, a leading player in the global logistics industry, currently has openings in the following U.S. locations: Chicago, IL, Houston, TX, Jamaica, NY, Los Angeles, CA, and Miami, FL. View our current openings here and apply today!