During the month of October, 2020, Noatum Logistics was involved in a number of events throughout the logistics industry.  Read about industry updates, regulatory updates and announcements in the October 2020 Logistics Link.
Regulatory Updates
On Friday, October 2, 2020, the United States Trade Representative (USTR) office announced in a press release that it is "initiating an investigation addressing two significant issues with respect to Vietnam." Read more.
On Thursday, October 1, 2020, U.S. Customs and Border Protection (CBP) released CSMS Message 44279197 to inform the trade of the expiration of the Caribbean Basin Trade Partnership Act (CBTPA). Read more.
Industry News
Imports reached an all-time high this summer as retail sales bounced back from the pandemic and merchants replenished inventories and stocked up early for the holiday season, according to the monthly Global Port Tracker report released Thursday, October 8, by the National Retail Federation and Hackett Associates. Read more.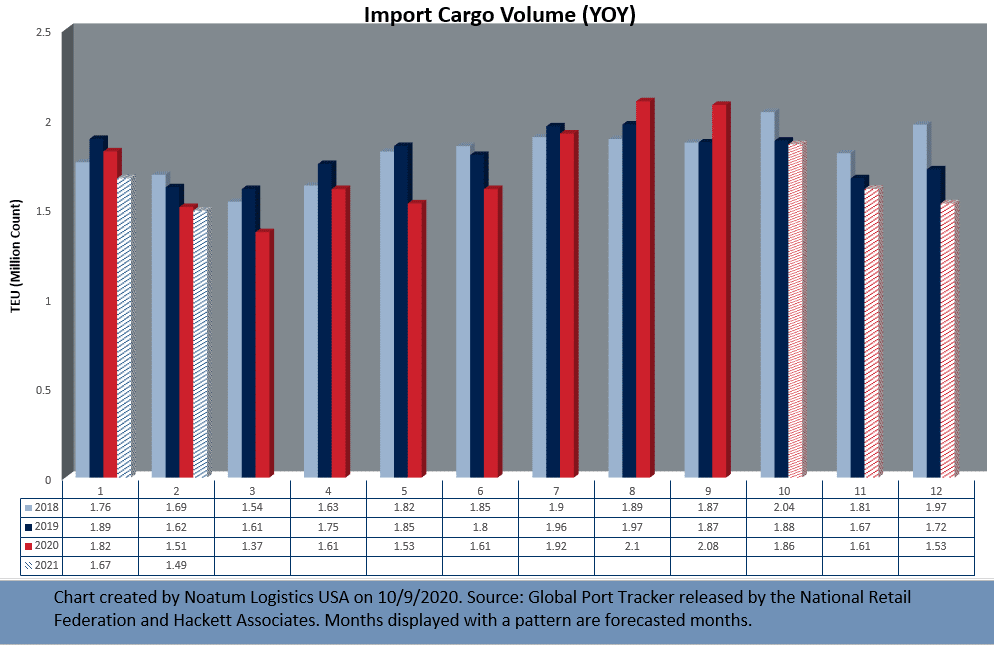 Economic activity in the manufacturing sector grew in September, with the overall economy notching a fifth consecutive month of growth, say the nation's supply executives in the latest Manufacturing ISM® Report On Business®. Read more.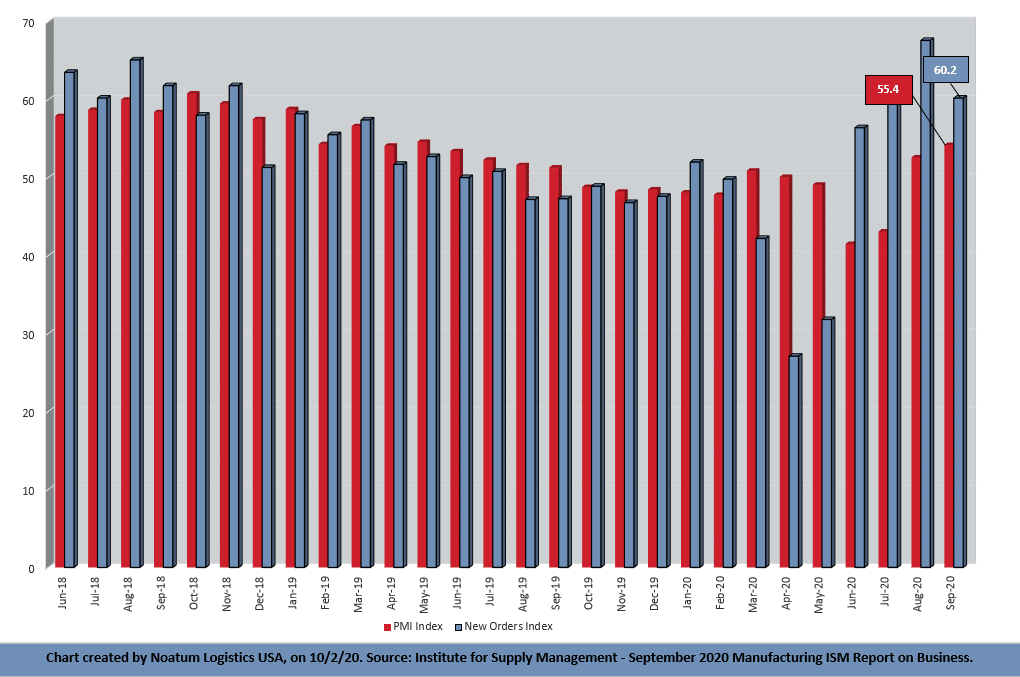 Announced levels for upcoming Transpacific Eastbound GRIs and PSSs from carriers can now be accessed anytime from our MIQ.com – Resources – Information and Tools page.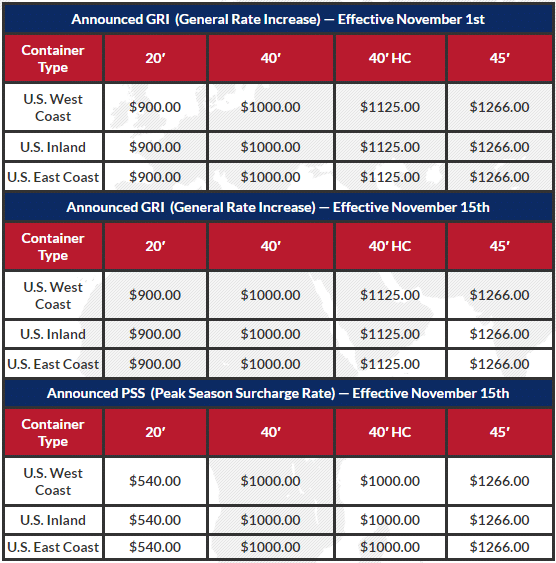 Services
Consumer Electronics Solutions
To keep up with the speed of innovation, you need adaptive supply chain solutions which can reduce your cycle times and deliver control, visibility and flexibility, all while lowering your costs. Noatum Logistics delivers seamless end-to-end supply chain solutions around the world to meet the specialized needs of our High Tech/Consumer Electronics (CE) customers. Our strong presence in key markets for CE supply chains provides critical local capabilities necessary to develop best-in-class logistics solutions.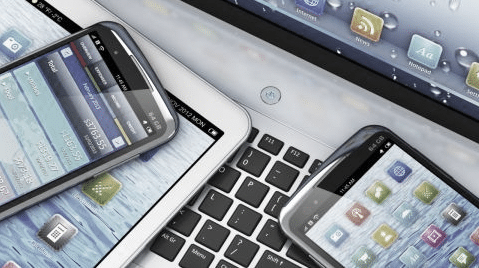 Noatum Logistics offers:
Supply chain visibility through the full cycle of a CE New Project Introduction (NPI)
Highly skilled logistics subject matter experts to provide results-driven solutions for the various CE logistics challenges
Full-service, end-to-end logistics programs which provide productivity and cost savings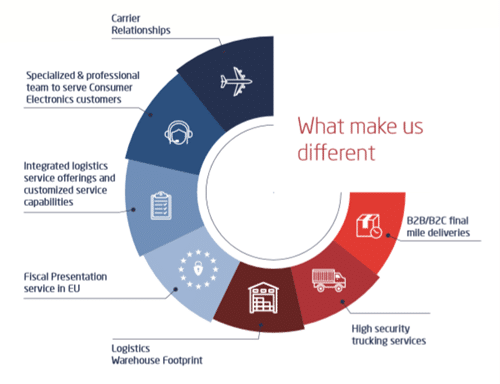 To learn how our global network of logistics professionals can help your company reach its business goals, contact your local Noatum Logistics representative.
Careers at Noatum Logistics USA
It is an excellent time to consider a career at Noatum Logistics USA!  As a multi-faceted worldwide organization, Noatum Logistics USA offers a variety of opportunities for our employees around the globe. Our employees, a true competitive advantage, make a difference for our customers every day.
Noatum Logistics, a leader in the global logistics industry, currently has openings in the following U.S. locations: Chicago, IL, Compton, CA, Houston, TX, Miami, FL, and San Francisco, CA. View our current openings here and apply today!