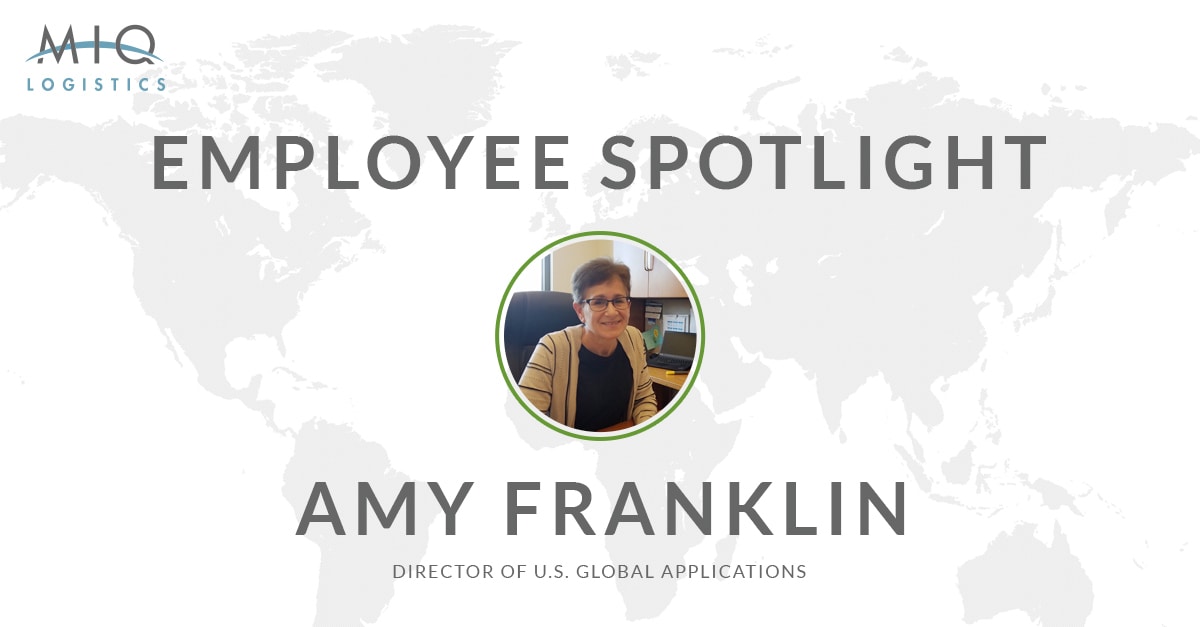 How long have you worked within the supply chain industry?
I have been in supply chain for the last five years, prior to that I worked within the insurance industry.
How long have you worked at MIQ Logistics?
5 Years
What do you value most about working at MIQ? 
The global MIQ staff that I collaborate with every day. This includes both the IT and operational staff here in the United States, Hong Kong and the United Kingdom. They are all very passionate about their work and come together as a team in support of our customers and MIQ initiatives.
How has your career grown since joining MIQ? How has MIQ supported you in this growth? 
I was hired 5 years ago as an IT Business Analyst to assist in the enhancement and maintenance of our back end office applications. The leadership team recognized my contributions and asked me to lead larger-scale software implementations. Today I am the Director of US Global Applications.
One of our core values is "Exceeding Customer Expectations"; how do you feel you or your team fulfills this core value? 
I lead the US Global Applications team which is part of MIQ's larger information technology group. The team partners closely with MIQ's key operational stakeholders in support of our Freight Forwarding, PO Manager and Warehouse applications. Together we listen to the voice of the customer to provide superior technology; which is so important in today's business world.
What do you do in your free time when you're not part of solving logistics challenges?
I spend my time with friends and family, hike as much as possible, knit and volunteer for non-profit organizations.
How is the supply chain industry changed during your career? And how has MIQ evolved to support those changes?
In the past five years, our customers, customers' partners and carriers are looking for more innovative information management and other technology solutions to support their supply chain. MIQ continuously evaluates the demand and responds by implementing new technology services and hiring skilled staff to improve quality, reduce costs and streamline processes for these supply chain organizations.
How does MIQ support you and your team in developing innovative solutions for our customers?
I am a big proponent of process improvement, for both MIQ and our customers. With many years of both business analysis and process improvement experience, MIQ has provided me the opportunity to rollout techniques to understand current activities, identify areas for improvement and manage these ideas through implementation.