During the month of April, 2021, Noatum Logistics was involved in a number of events throughout the logistics industry.  Read about industry updates, regulatory updates and announcements in the April 2021 Logistics Link.
Regulatory Updates
There will be a substantial shortage of capacity from Asia to the U.S. in the months of May and June, which will further impact the already very difficult market. Read more.
During the past year, there have been numerous disruptions to the flow of commerce in and out of the United States, due to the coronavirus pandemic. The latest is the impact on truck availability at our nation's ports. Read more.
The situation in the Suez Canal has now been resolved, with the backlog having cleared and all vessels proceeding to their destinations. Read more.
On April 5, 2021, the U.S. Court of International Trade issued an opinion against the Section 232 derivative product  tariffs implemented on Proclamation 9980 which applied a 25% tariff on steel derivative products and a 10% tariff on aluminum derivative products. Read more.
Industry News
The unprecedented surge of imports at retail container ports that began last summer is expected to continue at least through the end of this summer as retailers work to meet increased consumer demand, according to the monthly Global Port Tracker report released today by the National Retail Federation and Hackett Associates. Read more.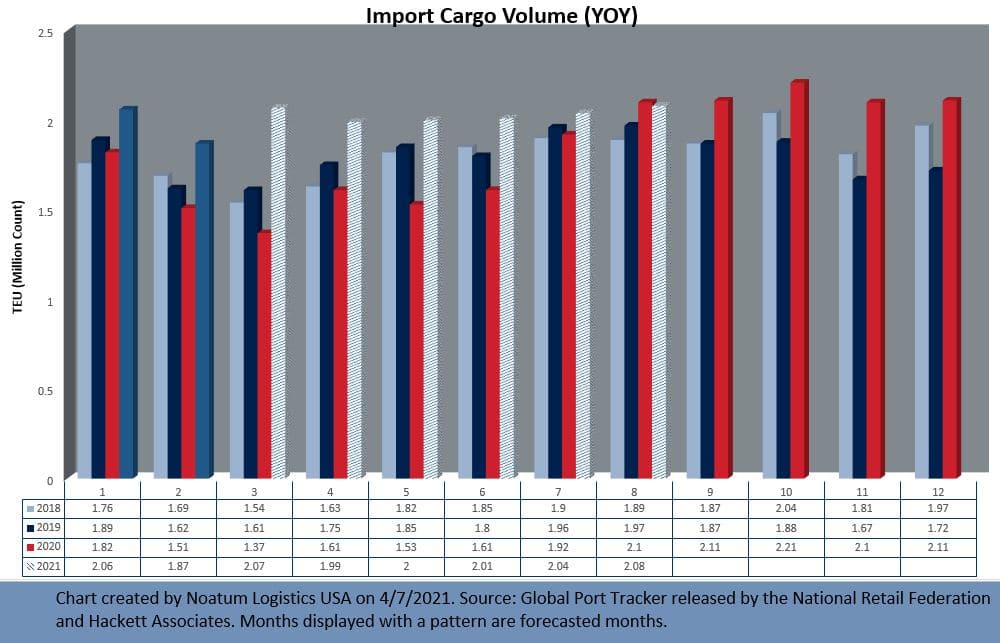 Announced levels for upcoming Transpacific Eastbound GRIs and PSSs from carriers can now be accessed anytime from our MIQ.com – Resources – Information and Tools page. Read more.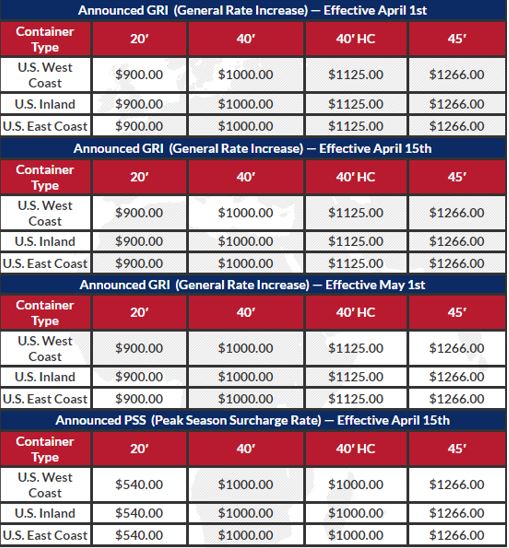 Careers at Noatum Logistics USA
It is an excellent time to consider a career at Noatum Logistics USA!  As a multi-faceted worldwide organization, Noatum Logistics USA offers a variety of opportunities for our employees around the globe. Our employees, a true competitive advantage, make a difference for our customers every day.
Noatum Logistics, a leading player in the global logistics industry, currently has openings in the following U.S. locations: Chicago, IL, Houston, TX, Jamaica, NY, and Los Angeles, CA. View our current openings here and apply today!