On August 1, 2018, U.S. Customs and Border Protection (CBP) published a Federal Register Notice announcing that CBP is adjusting certain customs user fees, pursuant to the Consolidated Omnibus Budget Reconciliation Act (COBRA) for Fiscal Year 2019 in accordance with the Fixing America's Surface Transportation (FAST) Act as implemented by CBP regulations.
The adjusted amounts will be effective October 1, 2018.
The Minimum and Maximum Merchandise Processing Fees (MPF) are being adjusted. The minimum fee increases from $25.67 to $26.22 and the maximum fee will increase from $497.99 to 508.70. Refer to the chart below for the adjusted MPF and other adjusted fees and limitations.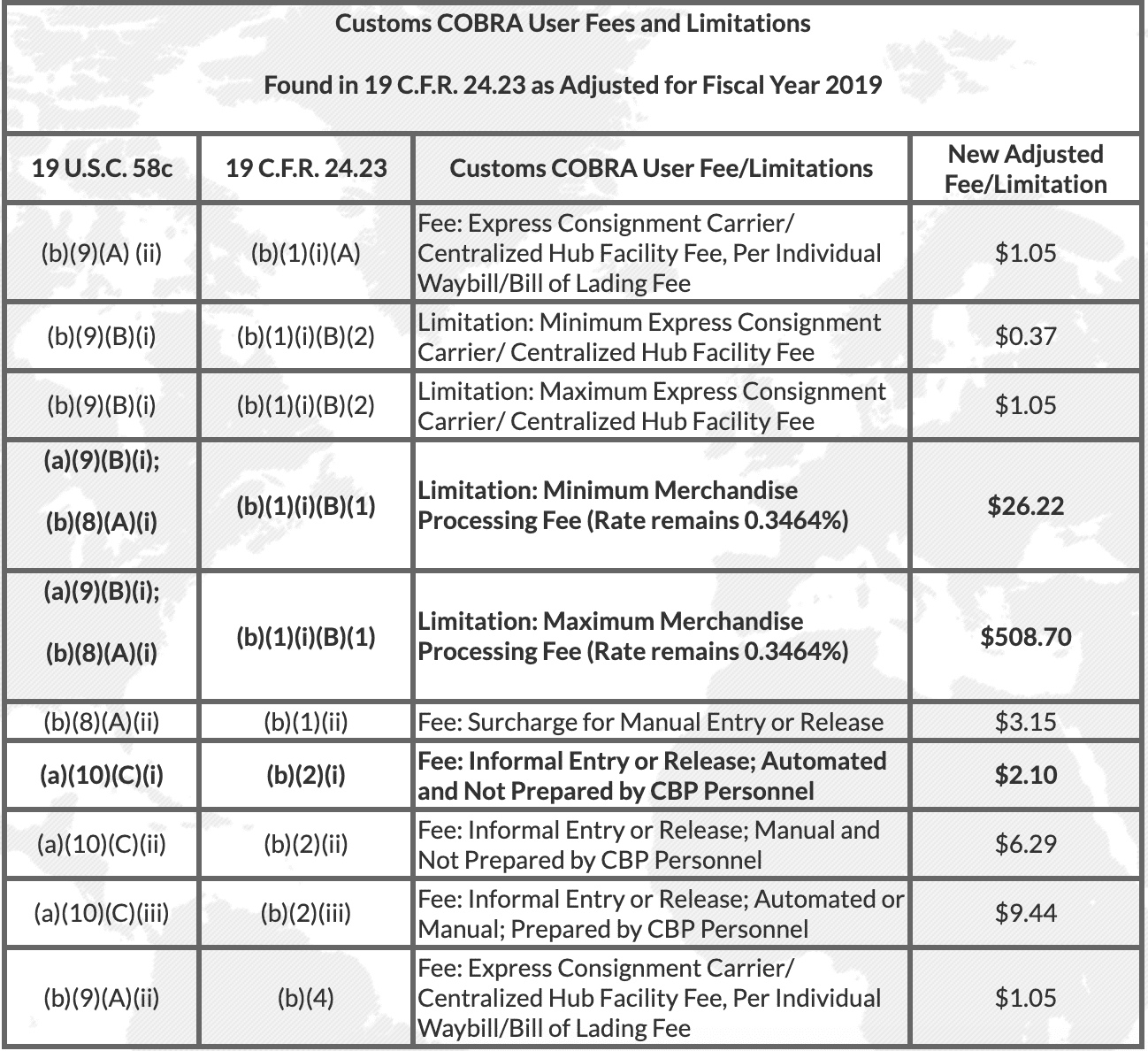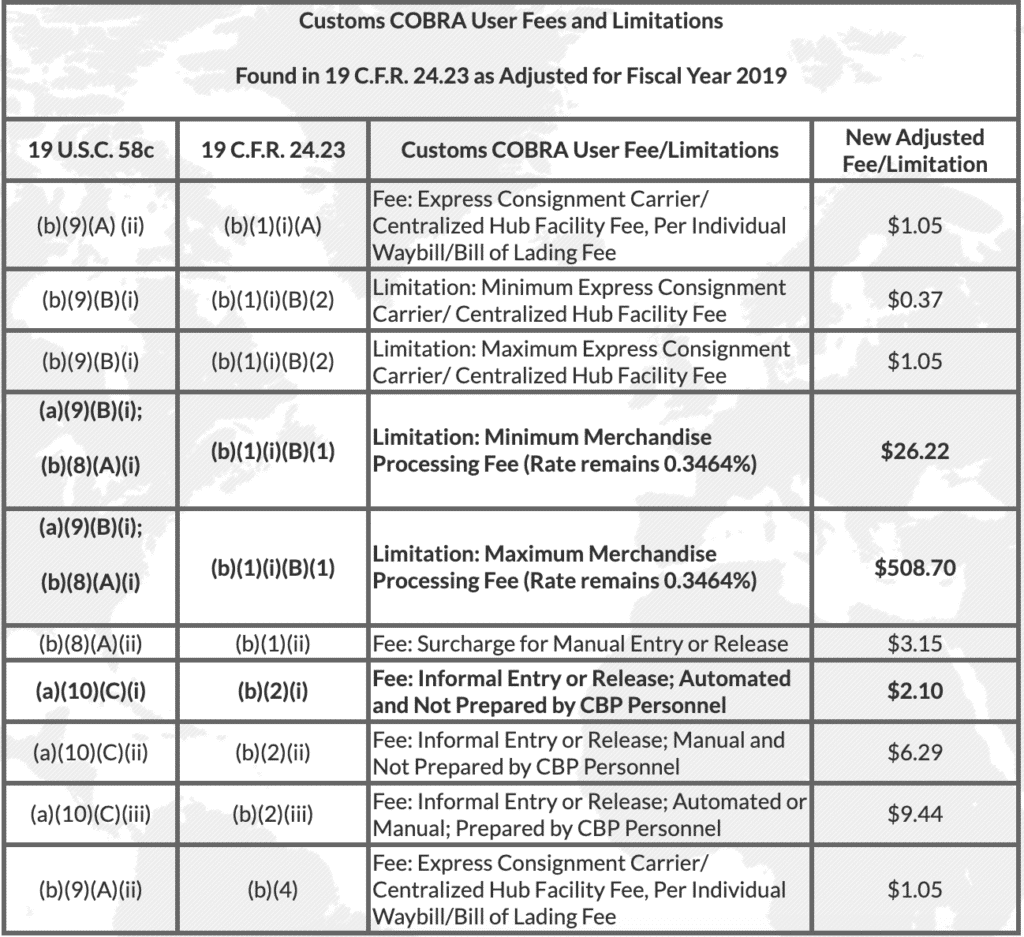 For additional details contact your local MIQ Logistics representative.