Total nonfarm payroll employment rose by 255,000 in July, and the unemployment rate was unchanged at 4.9 percent, the U.S. Bureau of Labor Statistics reported today. Job gains occurred in professional and business services, health care, and financial activities. Employment in mining continued to trend down.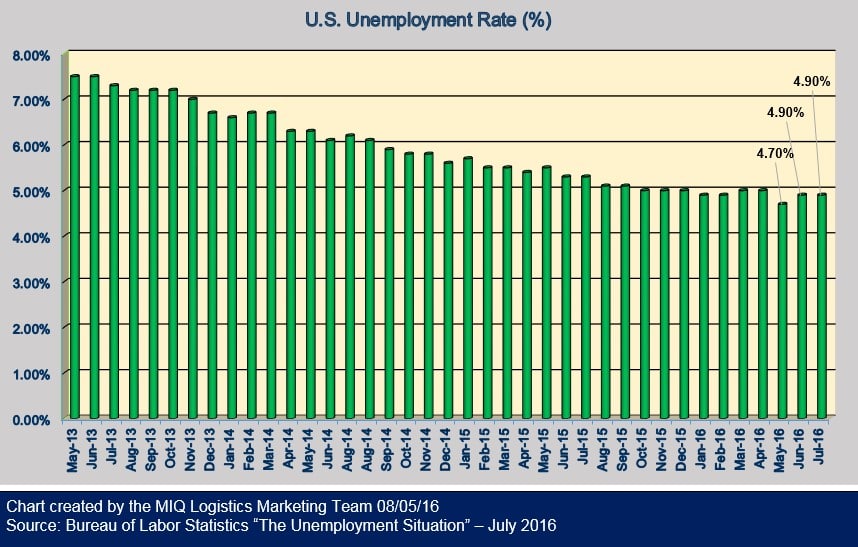 Household Survey Data
The unemployment rate held at 4.9 percent in July, and the number of unemployed persons was essentially unchanged at 7.8 million. Both measures have shown little movement, on net, since August of last year. Among the major worker groups, unemployment rates in July were little changed for adult  men (4.6 percent), adult women (4.3 percent), teenagers (15.6 percent), Whites, (4.3 percent), Blacks (8.4 percent), Asians (3.8 percent), and Hispanics (5.4 percent).
>> Click here to access the entire press release from the Bureau of Labor Statistics.