Overland Park, KS, March 27, 2014 – MIQ Logistics is pleased to announce the appointment of Michael Eversman as vice president, Transportation Business Development, effective immediately.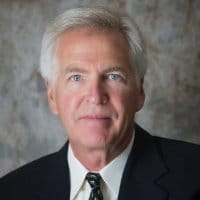 "Eversman has over a decade of executive-level experience in transportation and fleet operations and is respected within the industry for his expertise in driving growth through strategic leadership and process improvement," says John Carr, president and CEO, MIQ Logistics. "I have had the pleasure of working with Mike in the past, and he impressed me with his ability to align technology with business processes to enhance customer satisfaction and reduce overalls costs while improving efficiencies."
Eversman comes to MIQ Logistics from Waller Logistics where he served as chief operations officer. Prior to Waller, he was vice president of Corporate Accounts at Greatwide Logistics Services, and vice president Transportation Management and Fleet Operations at YRC Logistics, predecessor company to MIQ Logistics. He also held executive-level positions at USF Logistics.
Eversman has actively supported the Supply Chain Council, the National Private Truck Council (NPTC) and the Council of Supply Chain Management Professionals.
About MIQ Logistics
MIQ Logistics is a global logistics company headquartered in Overland Park, Kan., and with offices in North America, Asia, Europe and Latin America. MIQ Logistics enables companies to improve their transportation network and overall supply chain efficiency by offering flexible logistics solutions supported by Web-native technology and global logistics management capabilities.
For more information:
Christa Lander
MIQ Logistics
Phone: 913-696-7371
Email: Christa.Lander@miq.com