Overland Park, KS, November 8, 2012

—
MIQ Logistics announces that Reid Schultz, general counsel and chief administrative officer- MIQ Logistics, was nominated and appointed to the board of directors of the Greater Kansas City Free Trade Zone, Inc. (GKCFTZ). Schultz will serve a three-year term as a new Independent Director, effective October 25, 2012.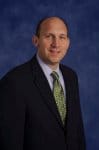 "This is an exciting time for the GKCFTZ and I am proud to serve on its board," said Schultz. "The FTZ has experienced increased involvement from area manufacturers and several new FTZ users will be coming on line in the near future."
In commenting on his appointment, Alfred J. Figuly, President and CEO of GKCFTZ spoke highly of Mr. Schultz and his interest in on the Board of Directors.  "In his past and current executive experience, Mr. Schultz brings valuable knowledge and skills in global business development, transportation, and logistics which we feel is extremely important to the Kansas City area FTZ program in the future".
About the Greater Kansas City Free Trade Zone
The GKCFTZ is a not-for-profit corporation registered in Missouri and Kansas. Operating under a Grant of Authority from the U.S. Foreign Trade Zone's board in Washington, D.C., its intent is to stimulate economic growth and promote American competitiveness. By removing disincentives associated with manufacturing in the U.S., the GKCFTZ encourages companies to maintain and expand their companies in the U.S. The GKCFTZ is a founding member of the Kansas City SmartPort, Inc.which promotes and enhances the Kansas City region's status as a leading North American logistics hub.
About MIQ Logistics
MIQ Logistics is a global logistics company headquartered in Overland Park, Kan., and with offices in North America, Asia, Europe and Latin America. MIQ Logistics enables companies to improve their transportation network and overall supply chain efficiency by offering flexible logistics solutions supported by Web-native technology and global logistics management capabilities.
For more information:
Christa Lander
MIQ Logistics
Phone: 913-696-7371
Email: Christa.Lander@miq.com