Hurricane Dorian continues to wreak havoc in the Bahamas today. The storm is expected to move toward the east coast of Florida and continue on a northward offshore path along the southeast coast of the United States during the next several days. For more details regarding weather forecasts, please refer to: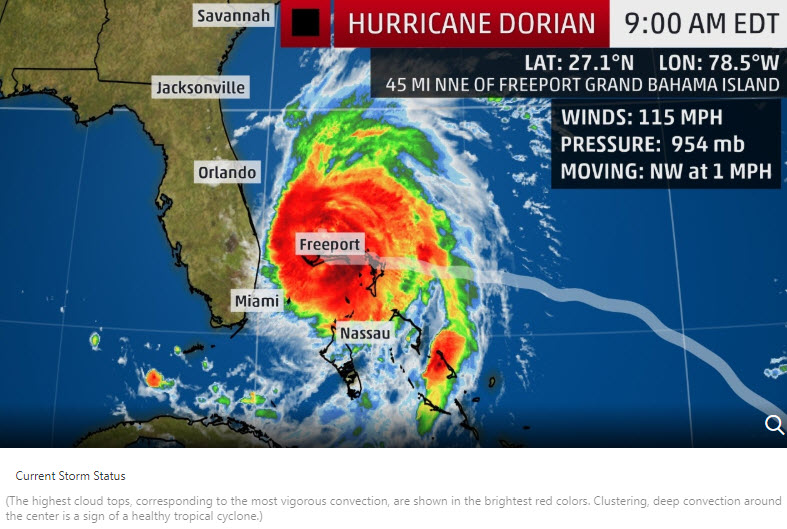 Graphic source: The Weather Channel
Several airports in eastern Florida are closed and some airports in Georgia and North and South Carolina are expected to close and/or experience delays as the week and the storm progresses. Please refer to  https://www.faa.gov/ for updated details on airport closures and delays.
Several Florida ports have been closed due to Hurricane Dorian. Further, Savannah and Charleston ports are closed. Please refer to port authority websites for updated information:
Based on the latest projections from the National Weather Service, the Noatum Logistics Miami offices are open and operational. Please note that freight will be delayed due to weather moving throughout the southeastern part of the U.S. this week. We are closely monitoring the weather and advisories from our air, ocean and ground carriers and will provide updates as necessary.
For more information, please contact your local Noatum Logistics representative.