The National Weather Service has issued hurricane advisories for several areas in the Caribbean Sea and Atlantic Ocean related to Hurricane Dorian. Hurricane Dorian now threatens the southeast USA, including Florida, Georgia and the Carolinas over the weekend. The exact path of the storm is uncertain at this time. Companies and residents are encouraged to closely monitor the forecast in these areas and take appropriate measures.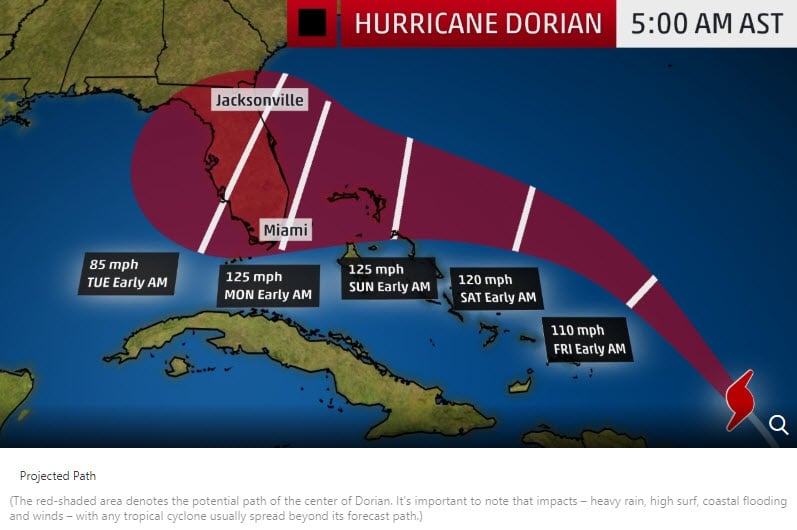 Graphic source: The Weather Channel.
Below are a few helpful websites providing on-going updates and specific timelines:
The Noatum Logistics Miami offices are currently implementing contingency measures, which may include office closures next week. Clients should expect delays in freight due to the storm. We are closely monitoring the weather and advisories from our air, ocean and ground carriers and will provide updates as necessary.
For more information, please contact your local Noatum Logistics representative.