Overland Park, KS, February 25, 2014 – The membership of the Los Angeles Customs Brokers and Freight Forwarders Association (LACBFFA) elected Mark Hirzel its president for 2014. Hirzel is director, Global Trade Management for MIQ Logistics. The LACBFFA is the premier organization in Southern California for international trade and United States Customs issues. Its membership includes more than 300 companies comprised of U.S. Customs brokers, freight forwarders, non-vessel operation common carriers (NVOCCs) and firms which facilitate international trade.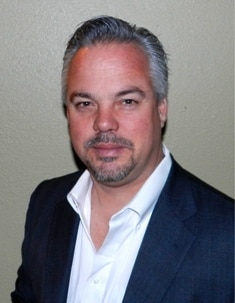 "We're very proud of Mark's professionalism and election to president of the LACBFFA," says John Carr, president and chief executive officer, MIQ Logistics. "MIQ Logistics places great importance on demonstrating good citizenship globally through active participation and leadership in organizations such as the LACBFFA."
Hirzel is a licensed customs broker and a certified customs specialist. He has operational experience, previously serving as regional director, Global Operations for MIQ Logistics in Los Angeles, San Francisco and Seattle. Prior to joining MIQ Logistics in 2005, Hirzel was a licensed customs broker for Castelazo & Associates (now FedEx Trade Networks) and the corporate compliance officer at Meiko America. He received his bachelor's of science in international marketing from California Polytechnic University, Pomona.
"I am honored to be elected by my peers to this position and look forward to the challenges and opportunities this responsibility will bring me, both professionally and personally," says Hirzel.
About the Los Angeles Customs Brokers and Freight Forwarders Association (LACBFFA)
LACBFFA aims to achieve standardization in the customs brokerage and international freight forwarding industry and to promote a high degree of professional conduct among its members, including high standards of ethics and financial viability. LACBFFA provides leadership to its members in dealing with city, state and federal agencies as well as offering a forum for the exchange of ideas. LACBFFA acts as an authoritative voice for the industry at official and government levels. The Association aims to set industry standards and provides educational courses which enhance the professional standards of the industry in Southern California.
About MIQ Logistics
MIQ Logistics is a global logistics company headquartered in Overland Park, Kan., and with offices in North America, Asia, Europe and Latin America. MIQ Logistics enables companies to improve their transportation network and overall supply chain efficiency by offering flexible logistics solutions supported by Web-native technology and global logistics management capabilities.
For more information:
Christa Lander
MIQ Logistics
Phone: 913-696-7371
Email: Christa.Lander@miq.com