Rumbo Minero
Providing logistics services to the mining sector is a task that demands a wide range of resources, knowledge and experience, analytical and planning skills. In case of mining logistics, it is required to overcome many obstacles in the whole process. Rumbo Minero held a conversation with José Antonio Valle Cabieses, LATAM Managing Director of MIQ Logistics, a company specialized in offering intelligent logistics solutions worldwide.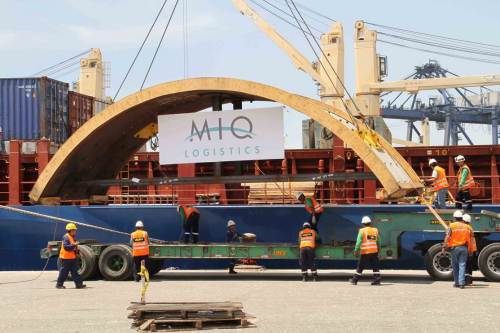 When you develop your activities, you face obstacles.
Port infrastructure and lack of machinery to receive large-scale materials. Although investments have been made to improve the Peruvian ports such as Matarani and Callao to become world-class ports, it is not yet a modern infrastructure. The roads are another problem within the country. Most of the mines are located in the central part of Peru and we reach this area by the central highway, which has two ways. The fact of transporting large-sized materials by such highway is dangerous, complicated and tedious.
How are these kind of obstacles overcome?
With deep analysis and planning. We have to analyze in detail the roads we have, the cargo to be transported, its nature, the loading and unloading ports or points, location of warehouses, etc. Once the analysis is completed, we make a good planning and we execute what was planned. A responsible and secure performance is our goal with the client, our staff, the cargo and the surroundings we go through.
How long is the delay caused by the bad conditions of roads?
Nowadays, the time for a large-tonnage piece from the port of Callao to a mine in Cerro de Pasco by the central highway is from five to six days, when in fact it should be no more than one day and a half. If the central highway had the necessary conditions for the quantity of cargo that is carried every day, the current costs would be reduced up to 70%.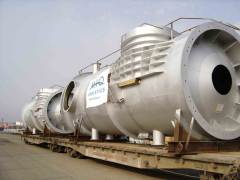 Cargo security on the roads is another obstacle you face.
It is a problem for everybody. Export cargo, local purchases while in warehouses or in transit involves security risks since such cargo is exposed to theft or damage. Due to an inadequate infrastructure, the environment and the population face security risks. A good analysis and a subsequent planning are vital to avoid dangerous risks or actions that could affect the cargo and the environment.
The outsourcing of the supply chain regarding imports, warehouses, transport, security, among others, carried out by specialists in the field is an appropriate option since it allows mining companies to devote more time and resources (human and financial resources) to its core business.
Is the use of rail transport an alternative?
Nowadays we use railways for a project located in Peru's Central Highlands. This kind of transport has several advantages: first, it is cheaper compared with road transport. Second, it is more secure than central highway and third, big volumes of cargo can be transported. We use the railway for imported materials, local purchases, fuel and goods necessary for the production processes. Some years ago, I calculated that the cost per ton transported by railway was 11 US dollar cents per Kilometer, while the cost by truck was 20.
Do we have proper Customs services?
There are progress and technological improvements in modernizing this service. Ten years ago, a Customs clearance could take 10 years. Now it takes 1 day. Nevertheless, there are still some processes that may improve.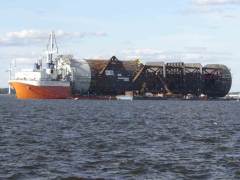 Which are the main services provided by MIQ Logistics to the mining sector?
We are specialists in a comprehensive supply chain management, from the beginning to the end, that is, from the agreement with the suppliers to the delivery of materials directly to the operation and production unit either mine, power or energy plant. We also handle everything related to offshore from origin. We pick up, ship and count the cargo. We make physical inspections, material inventories, we tag by lines or units of lines, with bar codes with the catalogue number of our clients, among other services related to transport of materials, production operations of any sector.
Do you have your own warehouses for cargo unloading?
We sublease everything in Peru and Latin America. We do have warehouses, fleet of trucks and machinery at origin. We have strategic alliances with several specialized companies in the whole supply chain. Our partners are leaders in their respective fields: loading, unloading, transport, shipment, transfer, Customs services, etc. If we subcontract Customs services, trucking, warehousing, rail services and other services that involve a supply chain, the operations will be more accurate and with less mistakes and delays.
We assume that choosing these strategic partners involves several requirements.
As a company we have protocols regarding service, security, environment, occupational safety, social responsibility, among others, and based on these protocols, we select our suppliers. They must meet all the standards we placed as barriers, because as a supplier of the mining sector we also meet the protocols of the mining companies. These mining companies have their own protocols, we adapt to those rules and we transfer them to our associated companies.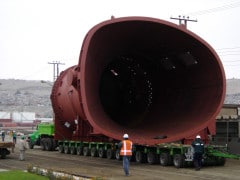 Technology and standardizing the processes is important for success in these tasks.
That is right. We handle all our processes with indicators known as KPI (Key Performance Indicators). Every client has a series of KPI we track, and we also have our own KPI to satisfy that client's need.
We make use of new technologies to handle the supply chain comprehensively, from the beginning in the supplier plant to the physical delivery of materials at the mine. A first-generation system with modern technology is required, which allows us to have essential information such as the location of every material within the supply chain, the cost generated by its activity, the TCO by the time they arrive at the mine, delivery and report of activities.
We have a system called Power Plus, which handles the whole supply chain of the mining, oil and energy companies. This system allows us to maintain a total control of moving materials, control of costs, time and the Total Cost of Ownership (TCO) of the materials sent to mines.