Input from John E. Carr, MIQ Logistics President and CEO: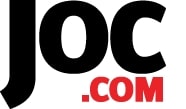 Shippers are increasing their reliance on NVOCCs to help them navigate the "new normal" of frequent and irregular general rate increases from ocean carriers. Gone are the more simple days of once-a-year ocean contract negotiation. For the last 18 to 24 months, the number of GRIs per year has steadily increased (up to seven in 2013), and the timing of those increases has become irregular.
Read the rest of the article on JOC.com.