Congratulations to John Carr, President and CEO of MIQ Logistics, for being named to the Ingram's 250 for the third consecutive year. Each year, 250 of the most influential business executives are selected out of the approximately 3 million leaders in the Greater Kansas City Metropolitan Area.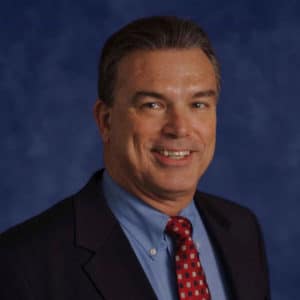 Company metrics related to revenue and employee counts are only the starting points for the Ingram's selection process. Ingram's also considers how an organization and its leader interact with other businesses, customers, and the community. Ingram's highlighted John Carr's 30-year career in the logistics industry, as well as his involvement in industry, academic, and public-spirited organizations.
Throughout the list, Ingram's shares the 250 leaders' thoughts and responses to a variety of questions related to leadership. John Carr shared his thoughts on motivating employees, "The company sharpens the skills of its work force of more than 1,000 with focused training and seminars, then rewards them with competitive pay, pay-for-performance bonuses, and other special recognition."
Read the full Ingram's article here.
About MIQ Logistics
MIQ Logistics is a global logistics company headquartered in Overland Park, Kansas, with offices in North America, Asia, Europe and Latin America. Along with our global network partners, we operate in and between all major international trade lanes. MIQ Logistics enables companies to improve their transportation network and overall supply chain efficiency by offering flexible logistics solutions supported by web-native technology and global logistics management capabilities. Our integrated solutions include air and ocean international freight forwarding, customs brokerage, global trade management, warehouse management, e-commerce, and project logistics.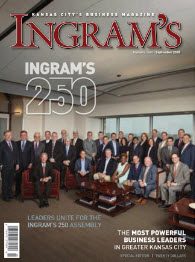 About Ingram's
Ingram's is the online presence for Ingram's Media and Ingram's Magazine, the leading business publication in Missouri and Kansas for more than 40 years. Ingrams.com is the regional business community's gateway to news, features, and business statistics relevant to every one of the seven diverse regions in each state, coupled with individual Destination Missouri and Destination Kansas Web sites for every county and hundreds of cities in the two-state region. Click here to learn more about Ingram's online magazine.