During the month of July 2018, MIQ Logistics was involved in a number of events throughout the logistics industry. Read regulatory updates, industry updates, services offered by MIQ, and events that will be taking place in the July 2018 logistics link.
Regulatory Updates
On Tuesday, July 10, 2018, the United States Trade Representative (USTR) released the proposed list of Chinese products that could be subject to an additional 10 percent tariff, a proposed modification to the earlier actions taken in the U.S. Section 301 investigation of the acts, policies, and practices of the Government of China related to technology transfer, intellectual property, and innovation. Read more.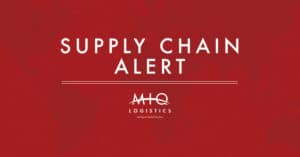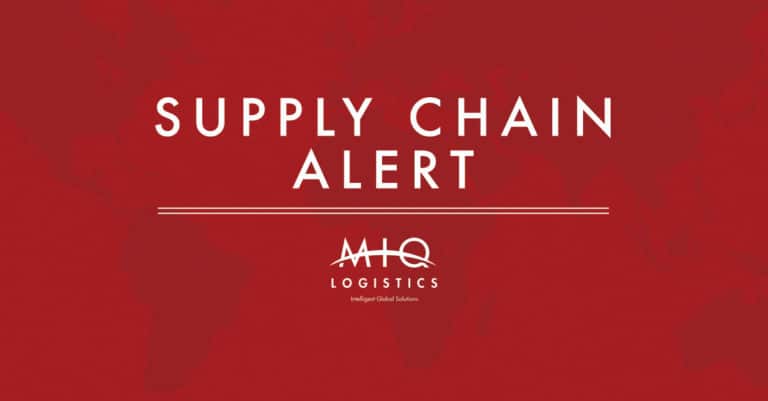 On Friday, July 6, 2018, the effective date of the new U.S. Section 301 tariffs, the United States Trade Representative (USTR) published the procedure on how companies can request exclusion from the tariffs on specific products from China. Read more.
July 6, 2018 marked the effective date of the U.S. Section 301 25% duties on imports of Chinese-made products included in this list: Chinese Line Items. U.S. importers should be aware that they may need to increase their bond amounts to address the increase in duties on these specific imported goods. Read more.
Industry News
Over the last several weeks, the ocean carrier alliances have announced a number of changes to their Asia to U.S.A. ocean services. Changes such as removing entire service strings, implementing void sailing programs, and combining service strings (which effectively removes one or more service loops), are now being implemented.  Read more.
Three trade agreements, the Regional Comprehensive Economic Partnership (RCEP), the Comprehensive and Progressive Agreement for Trans-Pacific Partnership (CPTPP) and the Japan-EU Economic Partnership Agreement (JEEPA) have all moved forward in negotiations and/or ratification in recent weeks. Read more.
Driven by increasing consumer demand and rising retail sales, imports at the nation's major retail container ports are expected to set a new record this month even though new tariffs on goods from China just took effect, according to the monthly Global Port Tracker report released July 10 by the National Retail Federation and Hackett Associates. Read More.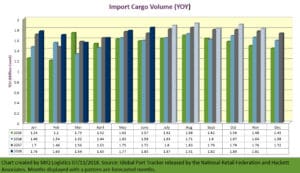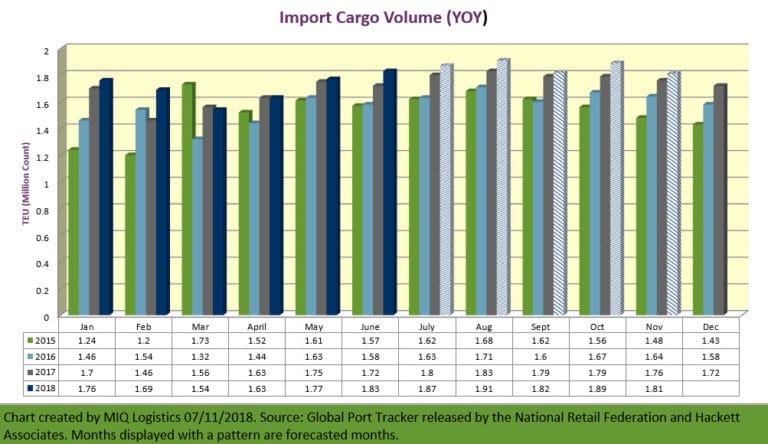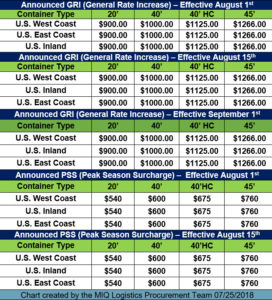 Economic activity in the manufacturing sector expanded in June, and the overall economy grew for the 110th consecutive month, say the nation's supply executives in the latest Manufacturing ISM® Report On Business® Read More.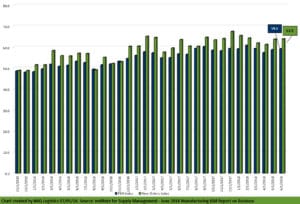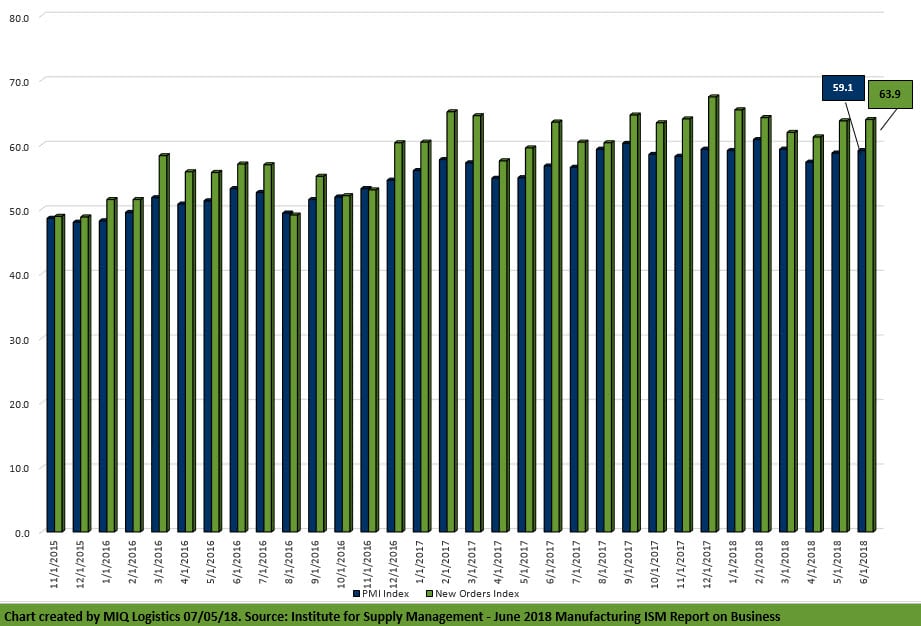 Services
Premium air, ocean and rail international freight forwarding services to and from all major global markets
Project logistics delivering comprehensive, end-to-end solutions for oversized and out-of-gauge shipments
TSA-compliant Air Cargo Screening
Bonded facility by U.S. Customs
Customs Brokerage and Notary Public serviced by experienced compliance professionals
Order Management Program manages the efficient flow of goods and information between international origins and destinations
Global Trade Management Services that support informed sourcing decisions and reduce supply chain disruptions
Value-added services to support additional global logistics needs

Account Management Program
Logistics Engineering including routing / network analysis and solution design
Origin services including vendor consolidation, kitting and labeling
Destination Distribution and DC bypass
Global track and trace capabilities down to the SKU level
End-to-end supply chain visibility interfaces with customer's ERP
Digitalized documents
Automatic KPIs and Total Cost of Ownership by line item
Import/Export handling, storage, & distribution, and value-added services
Warehouse management system
Export container loading, blocking and bracing
In-transit hazmat shipment handling
Pick and pack operations
Kitting and order fulfillment
Custom crating and specialized handling
Bonded
56,404 sq. ft. facility (covered)
Forklift: Heavy-Weight Capacity: 33,000 lbs. (5 forklifts in total)
One acre secured yard
26 dock doors
3,500 sq. ft. Bonded cage area.  (Cage Dims: 140′ L x 25′ W x 26′ T)
Racked, shelf and yard facility
Sprinkler system throughout
CCTV internet access and 24×7 security alarm system
Truck court and container storage 1 mile from Bush Intercontinental Airport
25 miles from Port of Houston
Easy access to all major Houston highways (Texas Beltway 8, US 59, I-45, I-10, US 290
Inventory, kitting, de-kitting, relabeling, repacking
Purchase order management
Oversize and Project cargo handling
Steel or plastic banding of boxes or pallets
High-end and high-value logistics
Pick and pack of various commodities with crating capability
Storage and handling of display fixtures
Events
Breakbulk Americas; Booth #1501



Houston, TX; October 2-4, 2018
Make plans to stop in and visit members of the MIQ Logistics Houston team.