During the month of July, 2020, Noatum Logistics was involved in a number of events throughout the logistics industry.  Read about industry updates, regulatory updates and announcements in the July 2020 logistics link.
Regulatory Updates
The United States Trade Representative (USTR) office recently released its sixth and seventh lists of product exclusions to the Section 301 List 4A products currently subject to a 7.5% tariff. Read more.
On Thursday, July 16, 2020, the United States Trade Representative (USTR) announced in the Federal Register Notice 85, No. 137 FR 43292, that effective January 6, 2021, the United States will impose a 25 percent tariff on $1.3 billion of imports from France. The 21 items affected include cosmetics, soaps and handbags as specified in the notice and at the bottom of this trade alert. Read more.
Beginning on December 28, 2019, many of the exclusions related to the China List 1 Harmonized Tariff Schedule (HTS) numbers expired unless the United States Trade Representative (USTR) office chose to extend them.  All exclusions and extensions can be found on the USTR website. Read more.
On Tuesday, June 30, 2020, the Bureau of Industry and Security (BIS) announced with immediate effect that it is suspending any license exceptions for export to Hong Kong, reexports to Hong Kong and transfers (in-country) within Hong Kong of items subject to the Export Administrations Regulations (EAR), 15 CFR Parts 730-774 that provide differential treatment than those available to the People's Republic of China. Read more.
Industry News
Imports at major U.S. retail container ports are expected to remain significantly below last year's levels into this fall as the impact of the COVID-19 pandemic continues, according to the monthly Global Port Tracker report released July 8, 2020, by the National Retail Federation and Hackett Associates. Read more.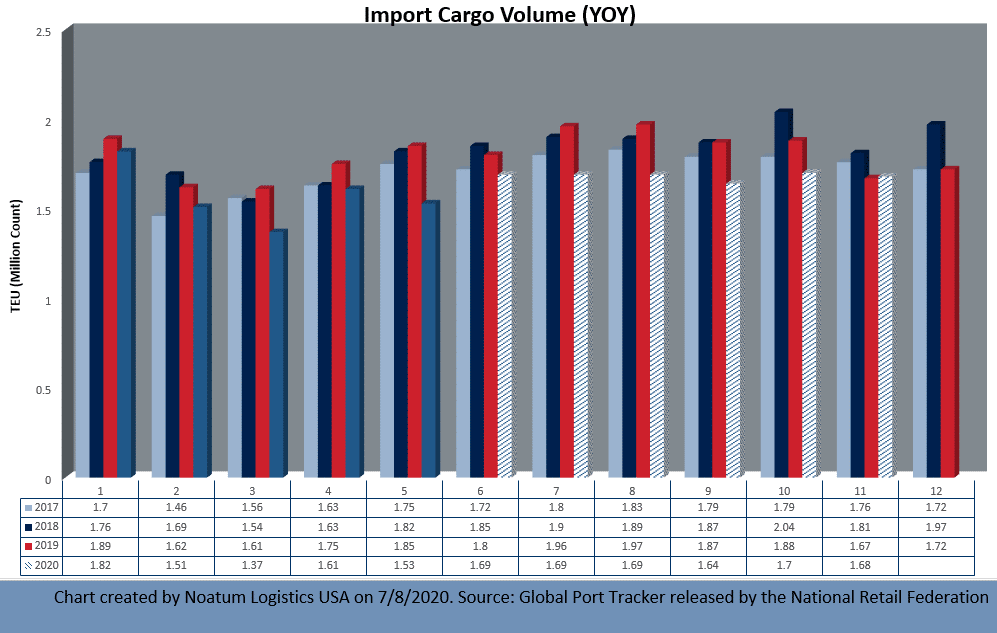 Economic activity in the manufacturing sector grew in June, with the overall economy notching a second month of growth after one month of contraction, say the nation's supply executives in the latest Manufacturing ISM® Report On Business®. Read more.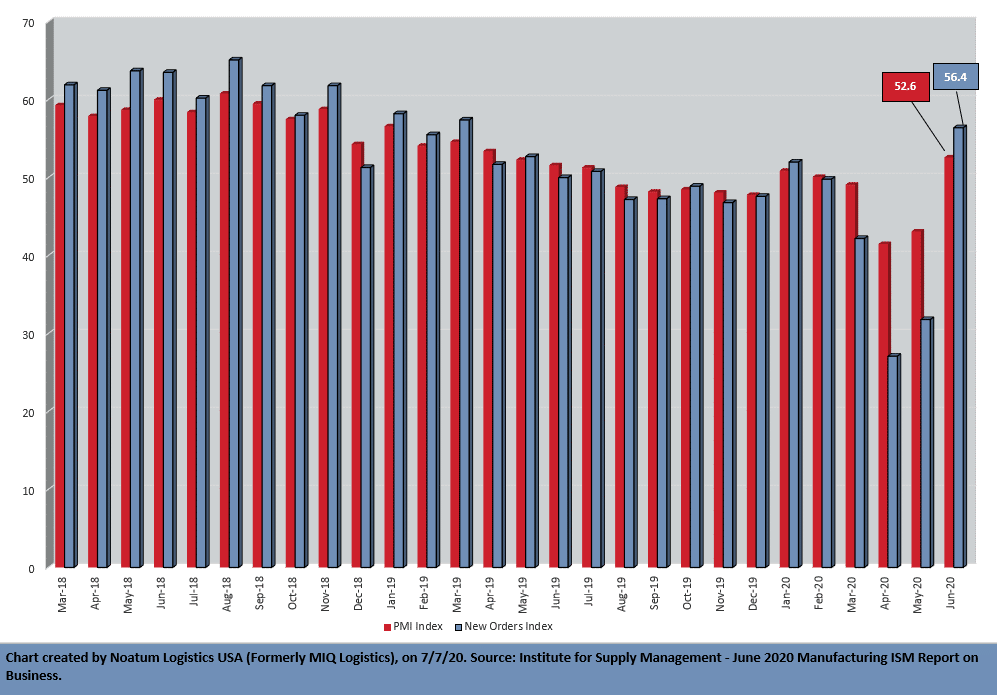 Announced levels for upcoming Transpacific Eastbound GRIs and PSSs from carriers can now be accessed anytime from our MIQ.com – Resources – Information and Tools page.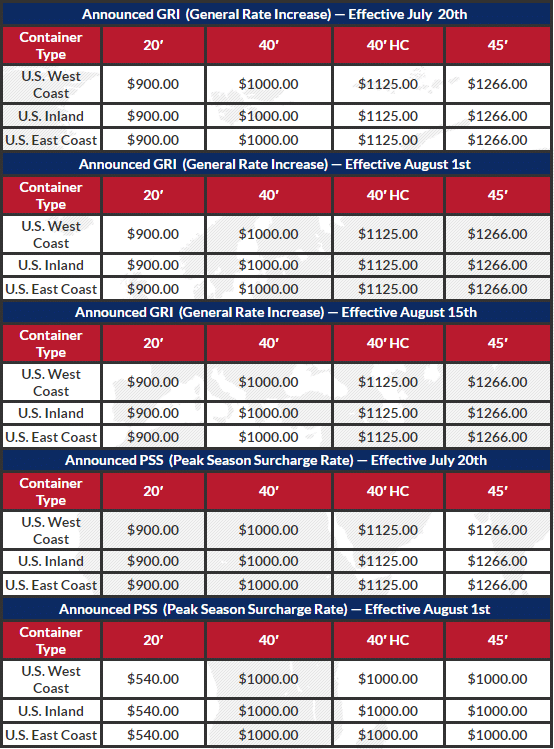 Noatum Logistics in the News
Noatum Logistics would like to announce that our office and warehouse operation located in Medley (Miami), FL, has moved to a brand new facility in Doral, FL. Read more.
Events

Noatum Logistics, in partnership with Husch Blackwell and Regal Beloit Corporation, will be speaking at this year's CSCMP Edge 2020 virtual conference.
Session:  "Navigating Trade Wars:  Who's Ready for a Cease Fire?"
Date:  Monday, September 21
Time:  2:00 PM EST
Click here for more information.
Careers at Noatum Logistics USA
It is an excellent time to consider a career at Noatum Logistics USA! As part of this extensive worldwide organization, Noatum Logistics USA offers a variety of opportunities for our employees around the globe. As a true sustainable competitive advantage, our employees make a difference for our customers every day.
Noatum Logistics, a leading player in the global logistics industry, currently has openings in the following U.S. locations: Buffalo, NY, Chicago, IL, Houston, TX, and Jamaica, NY. View our current openings here and apply today!