Overland Park, KS, November 21, 2013 – MIQ Logistics is proud to announce that Ingram's magazine named Chief Financial Officer Brenda Stasiulis to its 2013 class of Women Executives-Kansas City (WeKC). Stasiulis is one of 10 women recognized by the publication this year."Brenda clearly deserves this honor," says John Carr, president and chief executive officer-MIQ Logistics. "A respected member of our leadership team, Brenda's integrity and strategic vision help guide our business planning as well as financial strategy."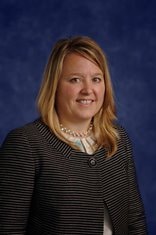 Carr notes that in addition to global finance, accounting and treasury, Stasiulis also has responsibility for human resources and benefits at MIQ Logistics. She joined the company in 2004, working for parent company YRC Worldwide, before it divested the logistics business unit in 2010. Prior to that, she was with Ernst & Young LLP for 16 years.
Ingram's magazine introduced Women Executives-Kansas City more than 10 years ago as a way to encourage discussion about workplace pay practices and gender-based compensation trends.
About MIQ Logistics
MIQ Logistics is a global logistics company headquartered in Overland Park, Kan., and with offices in North America, Asia, Europe and Latin America. MIQ Logistics enables companies to improve their transportation network and overall supply chain efficiency by offering flexible logistics solutions supported by Web-native technology and global logistics management capabilities.
For more information:
Christa Lander
MIQ Logistics
Phone: 913-696-7371
Email: Christa.Lander@miq.com