Source : Exim News Service – MUMBAI
MIQ Logistics, a leading provider of global logistics,transportation and distribution services, recently showed its expertise by handling a difficult project cargo at Mumbai Port and facilitating its delivery ahead of time to Italy. The shipment, a single piece generator weighing 66 tonnes, along with accessories, had been lying at Mumbai Port since a month as shipping lines were refusing to load it because it did not have secure points. The generator had to be urgently delivered by March-end to the consignee in Italy for installation at a newly-established factory. Any delay would have led to a huge penalty being charged.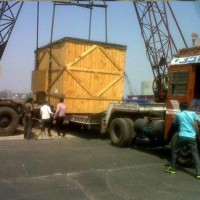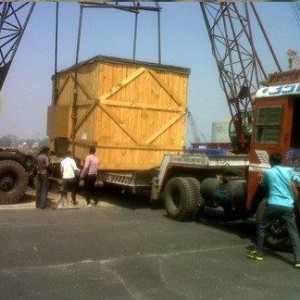 MIQ Logistics sized up the situation and swung into action. There were vessels available from Mumbai Port for offloading the cargo at Antwerp/Rotterdam in the third week of March, with the delivery time in Italy being approximately 45-60 days.
However, given the urgency of the situation, the company booked a vessel calling directly at the port of Livorno in Italy with a transit time of 14 days. The vessel sailed on March 8.
MIQ Logistics thus organised one of the speediest movements of project cargo, which was appreciated by the consignee. As a result, the generator can now be installed by the end of this month.
The entire operation was completed under the supervision of Mr Sunil Shah (Country Head) and Mr Vikas Bagle (Regional Manager West India) and the MIQ team.
About MIQ Logistics
The US-based company has an impressive presence in India, with 5 own branches in Mumbai, Delhi, Kolkata, Bengaluru and Chennai. Besides, it has presence in 80 countries at more than 150 locations, with warehousing and distribution facilities in the US/UK/Netherlands.