Source : Exim News Service – MUMBAI
MIQ Logistics India, part of MIQ Logistics, one of the world's leading total logistics solutions providers, adroitly handled the transportation of a used garment manufacturing unit from ICD-Pithampur in Madhya Pradesh to Chittagong, Bangladesh in September/October 2014.
The cargo comprised high-end ZUKI machines, boilers, chimney, generator, garment manufacturing units, accessories, etc.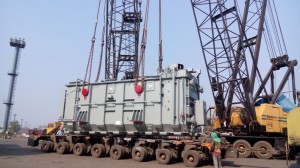 According to MIQ Logistics India, the major challenge in the project, which was bagged in the face of stiff competition from other service providers, was to coordinate with the shipper, consignee and customer, and keep pushing the shipper to meet the stuffing and clearing deadlines in order to avoid demurrage and ensure lower shipment costs and timely delivery in Bangladesh.
Also helping in achieving substantial savings was MIQ India's suggestion of using a combination of 60 x 40' DC and 6 x 40' FR containers, as against the advise of going in for 84 x 40' DC and 12 x 40' FR boxes.
The task was accomplished through teamwork, with MIQ India, MIQ Hong Kong and the Bangladesh agent involved. MIQ teams visited Dhaka to ensure a seamless process.
This was another project efficiently accomplished by MIQ India.
MIQ Logistics India also handled a break-bulk consignment comprising C2-5250-XF-006 transformer along with all its accessories, which was booked to be transported from Mumbai Port to Peru (in South America) via Houston (the US) through the 50,714-ton vessel Bahri Tabukwhich sailed in October 2014.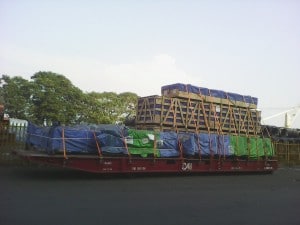 The cargo was made up of one transformer (unpacked) and 34 wooden boxes, the total weight being 154.875 tonnes/343 cbm. This task was also accomplished through teamwork, of MIQ India, MIQ Houston and MIQ Peru.
The entire operation was completed under the supervision of Mr Sunil Shah (Country Head), Mr Vikas Bagle (Regional Manager, West India) and the MIQ team.