OVERLAND PARK, Kan., June 30, 2016 – MIQ Logistics is excited to announce that for the sixth consecutive year it is ranked on the Ingram's list of Top 100 Privately Held Companies in the greater Kansas City area.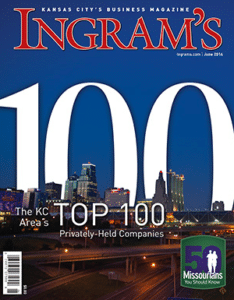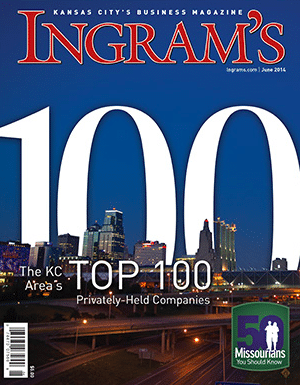 "We are proud to once again be named as a Top 100 Privately Held Company, and hope to keep that title for years to come," said John Carr, president and chief executive officer, MIQ Logistics. "Year after year, our logistics professionals exceed the expectations of our customers in Kansas City and around the world. Because of the timely and accurate supply chain information given by our company, our customers are able to better control transportation, distribution, and purchase-order planning."
Ingram's magazine develops its Top 100 Privately Held Companies list through direct surveys, interviews with key executives, public records and its rankings of top businesses by sector. Among other things, it considers the revenue, headcount and number of locations of businesses and non-profit organizations, which are locally based or report market-specific numbers. The complete list is published in the June 2016 edition of the magazine.
About MIQ Logistics
MIQ Logistics is a global logistics company headquartered in Overland Park, Kan., and with offices in North America, Asia, Europe and Latin America. Along with our global network partners, we operate in and between all major international trade lanes. MIQ Logistics enables companies to improve their transportation network and overall supply chain efficiency by offering flexible logistics solutions supported by web-native technology and global logistics management capabilities. Our Overland Park operations provides logistics solutions for our customers that include: air and ocean international freight forwarding, customs brokerage, global trade management, transportation management, truckload services and project logistics.