Last month, the British International Freight Association (BIFA) 28th annual Freight Service Awards were held. During the ceremony, the UK team for MIQ Logistics received an award in the Extra Mile category.
Receiving the award from swimming Olympian Sharon Davies MBE, Matt Fullard – General Manager ISC – acknowledged the recognition bestowed on his MIQ colleagues.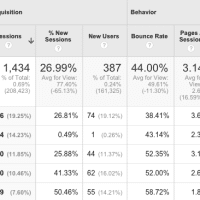 Praising the customer services solution provided to GANT the award judges said that "MIQ Logistics went the extra mile by providing direct customer support on behalf of their client. An area not traditionally supported by a logistics provider in the B2C supply chain and added valued to their client by securing increased purchases and ensuring customer satisfaction as a result."
The BIFA award-winning entry detailed how MIQ Logistics took the innovative step of resourcing, managing and delivering the GANT multi-lingual customer service function, including 'virtual personal shopping' for VIP customers, directly contributing to GANT's eCommerce growth of 45% in last year.