Overland Park, KS, July 26, 2012

—
For the second consecutive year, Ingram's business magazine identified MIQ Logistics as one of the Kansas City area's top 100 privately held companies. Based on annual revenue, the company is ranked 36th on the 2012 list, after having debuted at the 39th position in 2011.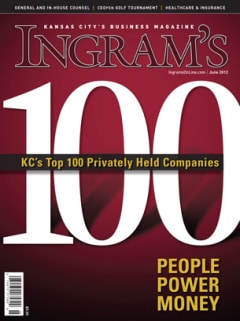 "Many organizations understand the importance of efficient supply chains as a way to reduce expenses and grow business," said Joey Carnes, chairman and chief executive office – MIQ Logistics. "Our continued growth reflects our ability to build win-win relationships with customers."
"We are pleased to be recognized by Ingram'smagazine," adds Carnes. "While we're not the largest logistics company, the revenue figures show we have the size to instill customer confidence while still remaining attentive to their needs. And I believe there's not a company out there who can out perform us."
About MIQ Logistics
MIQ Logistics is a global logistics company headquartered in Overland Park, Kan., and with offices in North America, Asia, Europe and Latin America. MIQ Logistics enables companies to improve their transportation network and overall supply chain efficiency by offering flexible logistics solutions supported by Web-native technology and global logistics management capabilities.
For more information:
Christa Lander
MIQ Logistics
Phone: 913-696-7371
Email: Christa.Lander@miq.com