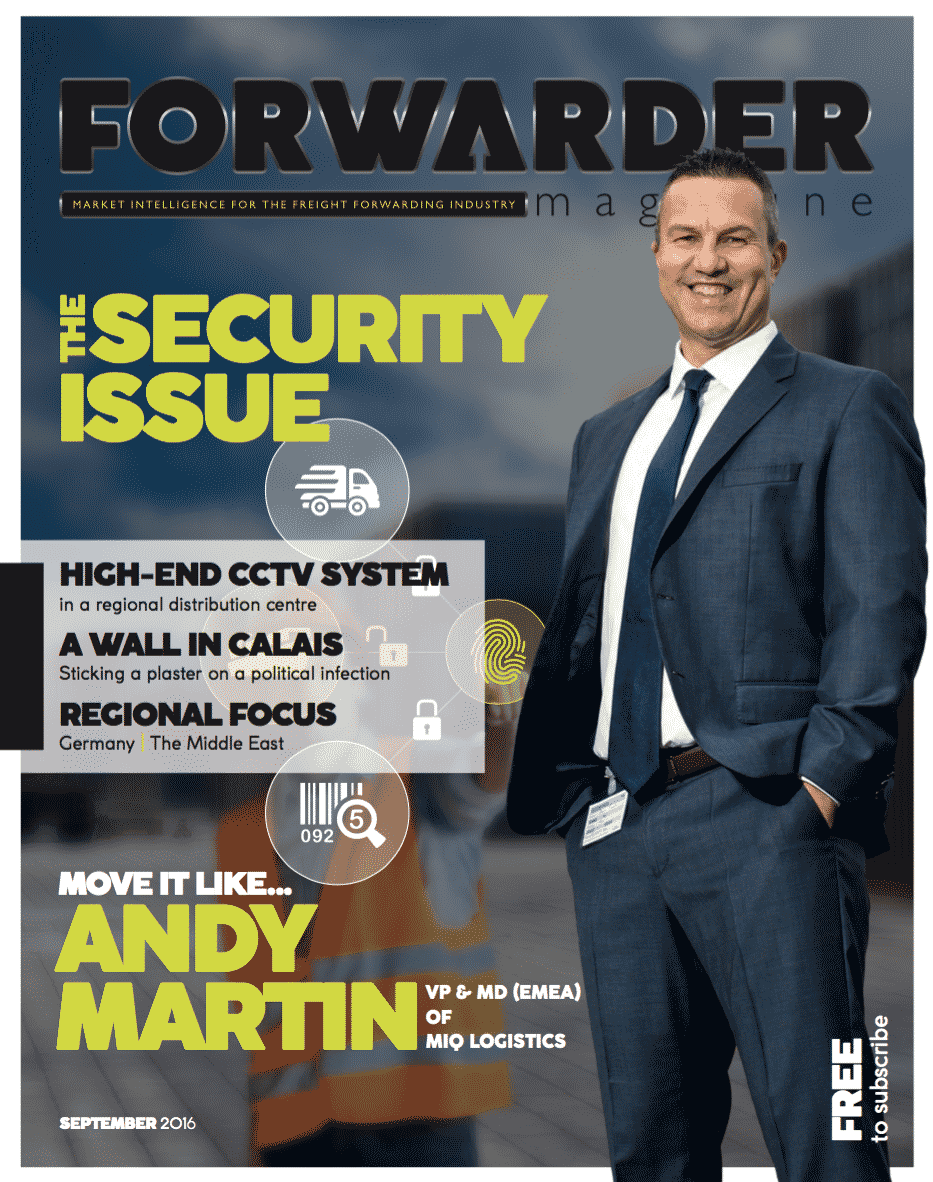 Andy Martin, MIQ Vice President & Managing Director of EMEA, was featured in the September 2016 issue of Forwarder Magazine. In the article, Martin talks about how he started at MIQ Logistics, as well as what the future holds for the company.

"In 1993 I joined Ultimex Global Logistics," Martin says. "By 1998 the owners' vision was paying off. Ultimex had grown considerably and was attracting a lot of attention from perspective buyers. In 2010 the senior global leadership team partnered with venture capitalists Austin Ventures to buy the business; rebranding as MIQ Logistics and retaining many original colleagues globally."
According to Martin, much of the success of MIQ Logistics has been the well-thought out and practical approach to delivering clients new opportunities that fit in with their strategic goals.
"We don't do 'conventional' sales. We assess the requirements of potential new customers, to build the value solution that best meets their needs. Our customers have a strategic appreciation of their supply chain and work with us to deliver efficiencies and cost savings through their end to end supply chain."
Ultimately, Martin claims credits this success of the business to having a long-standing and cohesive team. Through continuous team development and being part of a global organization, Martin believes that this adds value to customers both locally and abroad.
"The sense of ownership is a key strength of the global management team," says Martin. "Through its shared passion and love for the business, the management team is committed to steering MIQ Logistics through 2030 and beyond."
Click here to read the entire article.
About Forwarder Magazine
Forwarder Magazine is a multi-platform publication that can take readers one step further in to the world of distribution and logistics through the use of print, web and social media. They provide content that speaks to the different industry trends, mergers, and acquisitions in the freight forwarding industry. Learn more about Forwarder Magazine at forwardermagazine.com.
About MIQ Logistics
MIQ Logistics is a global logistics company headquartered in Overland Park, Kan., and with offices in North America, Asia, Europe and South America. MIQ Logistics enables companies to improve their transportation network and overall supply chain efficiency by offering flexible logistics solutions supported by Web-native technology and global logistics management capabilities.