During the month of November, 2021, Noatum Logistics was involved in a number of events throughout the logistics industry.  Read about industry updates, regulatory updates and announcements in the November 2021 Logistics Link.
Regulatory Updates
Due to recent flooding in British Columbia, Canada, all rail service to and from the Port of Vancouver, including Deltaport and Centerm terminals, has been suspended at this moment. Read more
On Tuesday, November 16, 2021, the United States Trade Representative (USTR) office in Federal Register Notice 86 No 218 FR 63438 stated that the Section 301 Exclusions for 99 Covid-19 related medical supplies originally scheduled to expire on November 14, 2021, would be extended through November 30, 2021, and that 81 items would be extended for an additional six months to May 31, 2022. Read more
The West Coast MTO Agreement (WCMTOA) announced on November 10, 2021, the Traffic Mitigation Fee (TMF) at the Ports of Los Angeles and Long Beach will be temporarily increased from December 1, 2021, through January 31, 2022, subject to regulatory clearance by the Federal Maritime Commission. Read more
On Sunday, October 31, 2021, the United States, and the European Union announced in a Joint Statement on Trade in Steel and Aluminum that the U.S. would remove the section 232 tariffs and the E.U. would suspend related tariffs on U.S. products. Read more
Industry News
Imports at the nation's congested container ports are expected to remain at near-record levels for the remainder of the year as retailers rush to move merchandise from docks to shelves in time to meet the expectations of holiday shoppers, according to the monthly Global Port Tracker report released today by the National Retail Federation and Hackett Associates. Read more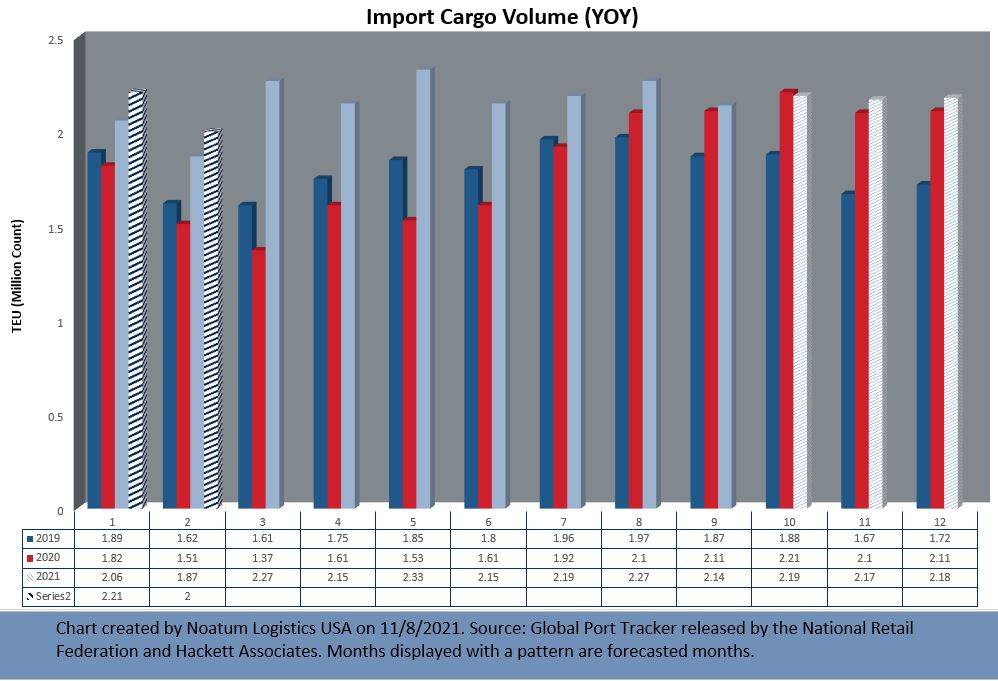 Announced levels for upcoming Transpacific Eastbound GRIs and PSSs from carriers can now be accessed anytime from our MIQ.com – Resources – Information and Tools page. Read more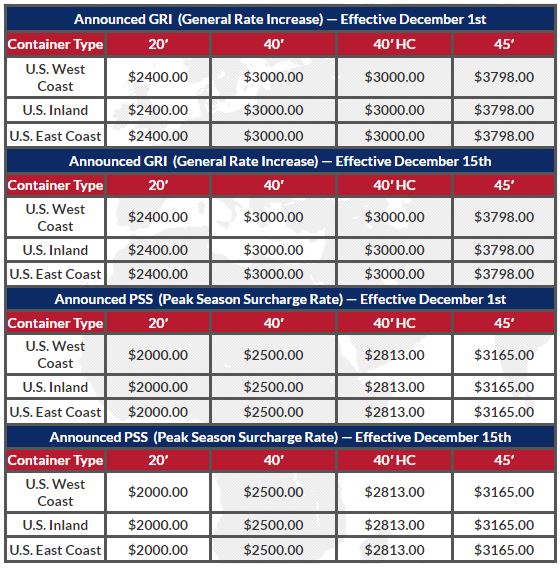 Careers at Noatum Logistics USA
It is an excellent time to consider a career at Noatum Logistics USA!  As a multi-faceted worldwide organization, Noatum Logistics USA offers a variety of opportunities for our employees around the globe. Our employees, a true competitive advantage, make a difference for our customers every day.
Noatum Logistics, a leading player in the global logistics industry, currently has openings in the following U.S. locations: Chicago, IL, Houston, TX, Jamaica, NY, and Miami, FL. View our current openings here and apply today!