During the month of November, 2020, Noatum Logistics was involved in a number of events throughout the logistics industry.  Read about industry updates, regulatory updates and announcements in the November 2020 Logistics Link.
Regulatory Updates
On Wednesday, November 25, 2020, the United States Trade Representative (USTR) office released the hearing schedule for the investigation of Vietnam's acts, policies, and practices related to the import and use of illegal timber and the valuation of its currency first announced in a press release on October 2. Read more.
On Tuesday, November 17, 2020, U.S. Customs and Border Protection (CBP) released in Cargo System Messaging Service (CSMS) Message 44890398 updated information regarding the processing of Post Summary Corrections (PSCs).  In the notice, CBP notes that they aim to prioritize processing of PSCs filed with accelerated liquidation requests over PSCs submitted without accelerated liquidation requests. Read more.
Containerized imports into the USA reached an all-time high this summer on the back of retail sales rebounding post the pandemic shutdowns, merchant inventory replenishment, and early stock up for the holiday season. After largely staying at home this spring and early summer, consumers began buying again in the third quarter, and retail supply chains are working overtime to keep up with the demand. Read more.
Numerous changes to the Generalized System of Preferences (GSP) were made in an October 30 presidential proclamation following the beneficiary developing country assessments, product reviews and eligibility review. Read more.
Industry News
Imports likely saw their busiest "peak season" on record this summer and fall as retailers replenished inventories and stocked up for the holiday season, according to the monthly Global Port Tracker report released Monday, November 9, by the National Retail Federation and Hackett Associates. Read more.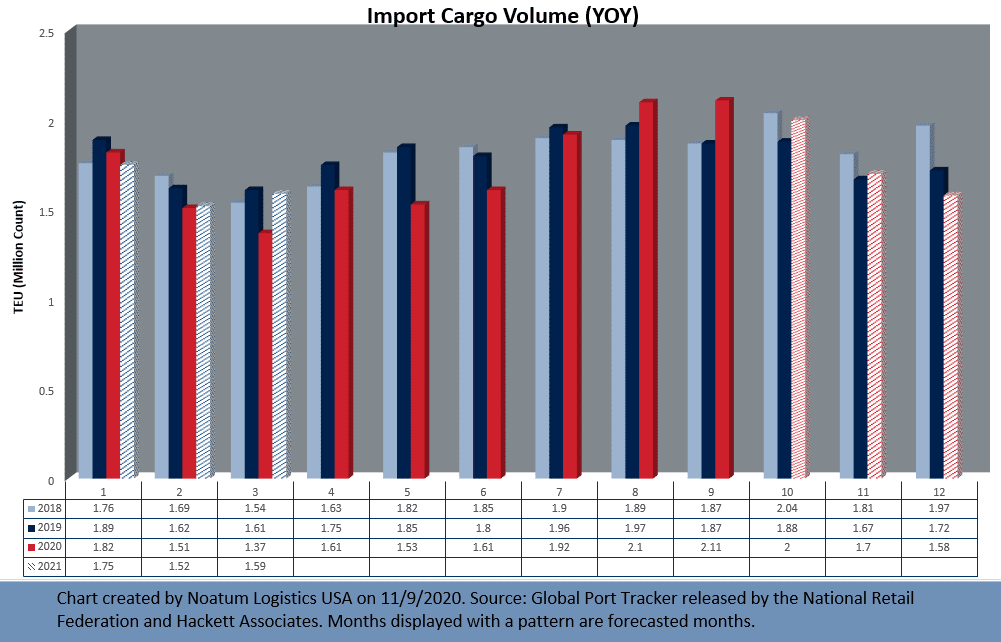 Economic activity in the manufacturing sector grew in October, with the overall economy notching a sixth consecutive month of growth, say the nation's supply executives in the latest Manufacturing ISM® Report On Business®. Read more.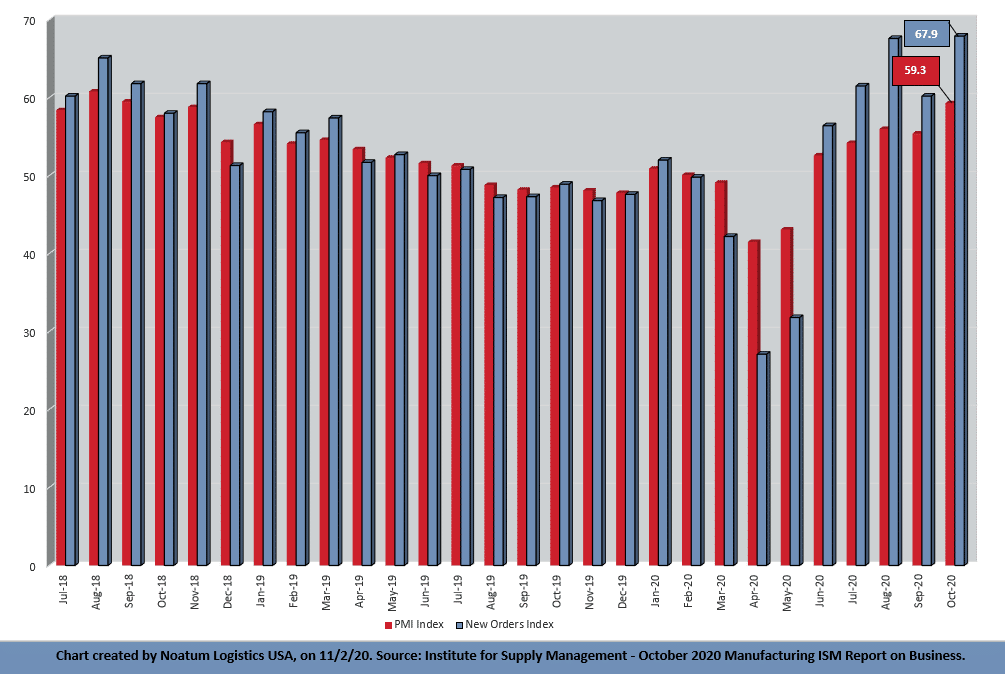 Announced levels for upcoming Transpacific Eastbound GRIs and PSSs from carriers can now be accessed anytime from our MIQ.com – Resources – Information and Tools page.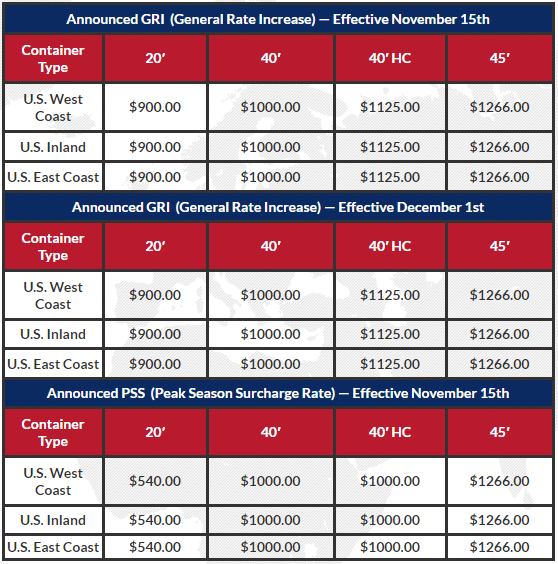 Careers at Noatum Logistics USA
It is an excellent time to consider a career at Noatum Logistics USA!  As a multi-faceted worldwide organization, Noatum Logistics USA offers a variety of opportunities for our employees around the globe. Our employees, a true competitive advantage, make a difference for our customers every day.
Noatum Logistics, a leader in the global logistics industry, currently has openings in the following U.S. locations: Chicago, IL, Miami, FL, and San Francisco, CA. View our current openings here and apply today!