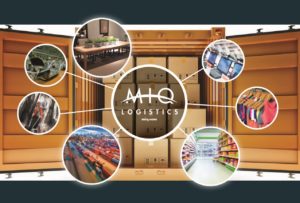 Multiple variables factor into your current freight costs. If your costs are rising, that is bad news for your bottom line. Every dollar that can be removed from your freight costs translates to an equal improvement in financial – and just as importantly – supply chain performance.
With a little planning, you can cut your freight costs. Freight costs make up a considerable portion of the cost of goods, and any reduction has a direct impact on your bottom line. By planning ahead and being proactive, supply chain decision makers can cut these costs. Please read further for tips to reduce freight costs.
10 Ways to Reduce Your Freight Costs
Plan Ahead — Last minute shipping to hit a deadline is always expensive. In the simplest of terms, the shorter the deadline, the more expensive the freight. Direct air freight charges can be more than three times the cost of ocean freight. By keeping on top of your inventory and planning ahead, you can be more flexible in choosing a carrier and tariff, and avoid overpaying.
Vendor Management — Communicating regularly with your vendor to monitor production and order availability means you will have transit flexibility, with time to select the most appropriate transportation mode. Aim for a two-week cargo booking lead-time.
Ocean / Air Solutions — Even when deadlines are pressing, don't assume that air is the only option. Unless the goods are absolutely required for delivery within 24 hours, there are opportunities for you to mitigate the cost of transport. Depending on the absolute final delivery date, it might be possible to use less expensive air freight options, or fly the goods a portion of the journey, then ship them via ocean vessel for the remainder. The result is fewer air miles and lower freight bills.
Take Advantage of DC Bypass — Consider using professional de-consolidation centers to direct-ship smaller loads to customers, reducing transport expenses to, and handling charges at, your own DC's.
Multi-Vendor Multi-Country Consolidation — Small consolidation consignments, especially those that incur 'minimum' charges, are some of the most expensive and inefficient movements. Coordinate with vendors to consolidate orders from multiple vendors to create larger and less frequent consignments.
Container Utilization — Utilization planning is reliant on the dimensional data being provided. Verify the accuracy of packing measurements by physically checking received cargo against the pre-advice from the vendors. The refreshed data can be used to run improved container cube utilization. You might also consider opportunities for minimizing packaging to enhance utilization.
Harmonized Tariff Code — Verify that your HTS Codes are up to date with the correct duty rate and country of origin. Routine changes in international trade agreements can have an impact on your duty rates.
Control Your Supply Chain — Your supplier's role is producing product, not negotiating shipping rates, so do not assume that you are getting the best deal. It is quite likely you are not. If you buy on a 'delivered' basis, you have no control over timing, cost or efficiency. Consider buying on terms such as Ex Works and FOB, allowing you to manage and optimize your inbound supply chain.
Controlled Procurement — Running your own supply chain will give you a singular, focused freight procurement effort that also paves the way for analytical, strategic, and relational advantages that you cannot achieve by relinquishing responsibility to suppliers.
Continuous Improvement — Continuously review all aspects of your supply chain. Consult with professionals to review vendor and shipping performance to eliminate inefficiencies. Year-over-year improvements create significant savings.
For more information please contact your local MIQ Logistics representative.