With the strong support and guidance of governments at all levels, Yantian International has strictly implemented the COVID-19 prevention and control work and has promoted the resumption of work and production in the port area in an orderly manner.
At present, the COVID-19 situation in the port area has been effectively controlled and the operating capacity of the Yantian port area has steadily recovered. It has just decided that from 00:00 on June 24th, the overall operation will be fully restored:
1. All berths (including the Xigang operation area) have basically resumed normal operations.
2. Further increase the number of reservations for entering the gates of export heavy containers to 9,000 boxes per day, and the service of empty containers pickup and full containers return will operate as usual.
3. Receipt period of the full container resumes to normal which is ETA-7 days before (that is, seven days before the estimated ship arrival date)
Yantian Port will continue to strictly implement COVID-19 prevention and control measures and promote production in a safe and orderly manner. Hence, the problem of all terminals in South China (Yantian/ Shekou/ Nansha) will be gradually improved.
In addition, Nashan Terminal (NICT) has just announced the suspension of service this afternoon, slow operation or delay will occur accordingly. Either Yantian Terminal or Shekou Terminal will be suggested in case there is no service at Nashan Terminal, we will keep you informed of the status then.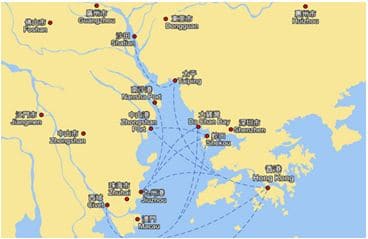 If you have any questions, please contact your Noatum Logistics representative.