MIQ Logistics, Inc., S.R.L. was recently presented the Safe Partner trophy by Mineração Taboca S.A. in recognition of their outstanding commitment to safety on the Minsur – San Rafael B2 Project throughout 2018. MIQ Logistics is providing an "end-to-end" logistics solution for this major project, including multi-modal transportation and management of the on-site project warehouse.
The Minsur – San Rafael B2 project, designed to extend the life of the San Rafael tin mine in the Puno Region of southern Peru, represents an investment of approximately US$200 million. San Rafael is the leading tin-producing mine in South America, and the third in the world. The mine is located in the eastern mountain range of the Andes, at 4,500 meters above sea level. The mine has been operated by Minsur S.A. since 1977, and today produces 12% of the world's tin.
Project statistics:
500,000 KM traveled
3,750 tons transported
80 authorized trucks
600 trips made
131 trips in January 2019
504 tons imported
34 shipments
522 units received and stored in warehouse
3,990 tons received in warehouse
105 purchase orders
29,300 man-hours
0 incidents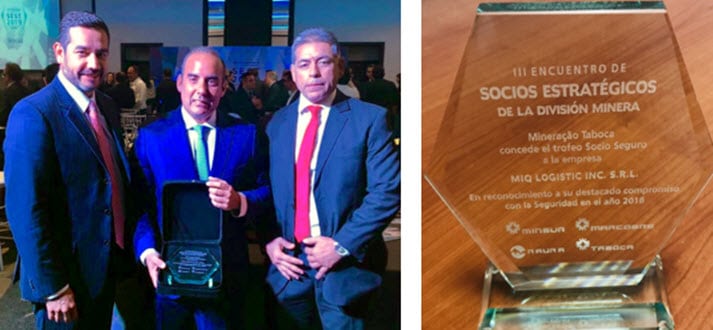 For more information regarding MIQ Logistics Project Logistics capabilities, contact your local MIQ Logistics representative.