During the month of September, 2021, Noatum Logistics was involved in a number of events throughout the logistics industry.  Read about industry updates, regulatory updates and announcements in the September 2021 Logistics Link.
Regulatory Updates
The China Government has implemented very strict electricity usage control which seriously impacts the production of many factories in China. Read more
New local COVID-19 infections more than doubled in China's southeastern province of Fujian, health authorities said on Tuesday, prompting officials to quickly roll out measures including travel restrictions to halt the spread of the virus. Read more
Industry News
Double-digit growth in imports at the nation's largest retail container ports is slipping to single digits as pandemic-related supply chain disruptions around the world continue, according to the monthly Global Port Tracker report released today by the National Retail Federation and Hackett Associates. Read more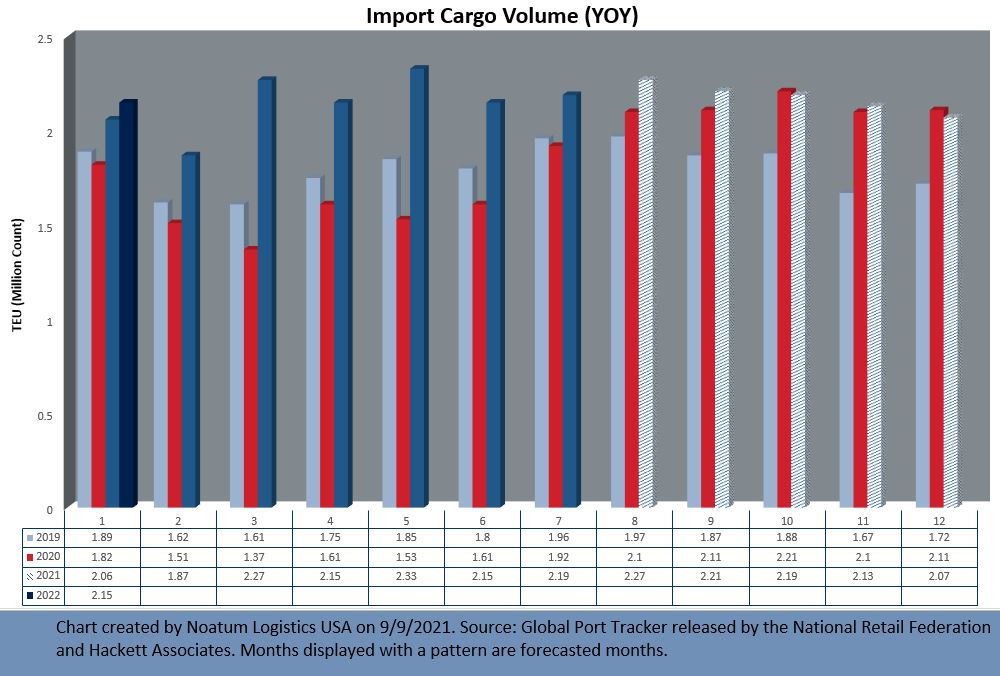 Announced levels for upcoming Transpacific Eastbound GRIs and PSSs from carriers can now be accessed anytime from our MIQ.com – Resources – Information and Tools page. Read more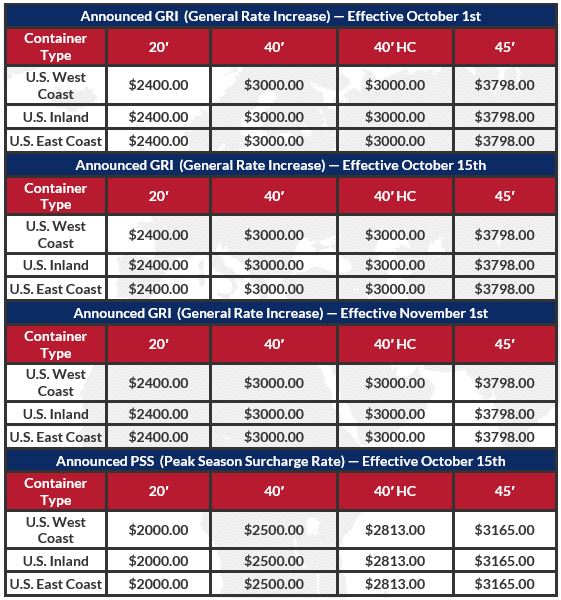 Careers at Noatum Logistics USA
It is an excellent time to consider a career at Noatum Logistics USA!  As a multi-faceted worldwide organization, Noatum Logistics USA offers a variety of opportunities for our employees around the globe. Our employees, a true competitive advantage, make a difference for our customers every day.
Noatum Logistics, a leading player in the global logistics industry, currently has openings in the following U.S. locations: Buffalo, NY, Chicago, IL, Houston, TX, Jamaica, NY, Los Angeles, CA, and Miami, FL. View our current openings here and apply today!