During the month of September, 2020, Noatum Logistics was involved in a number of events throughout the logistics industry.  Read about industry updates, regulatory updates and announcements in the September 2020 Logistics Link.
Regulatory Updates
On September 15, 2020, the United States Trade Representative (USTR) office announced in a Statement on Canadian Aluminum that they will "resume duty-free treatment of non-alloyed, unwrought aluminum." This change will be effective retroactively to September 1, 2020. Read more.
On September 10, 2020, a case was filed in the Court of International Trade (CIT) asserting that the List 3 and 4A tariffs violated the Trade Act of 1974 and the Administrative Procedures Act (APA) by failing to prove that there was an unfair trade practice which required a remedy and for failing to follow required statutory provisions making those actions invalid under the APA. Read more.
On September 2, 2020, the United States Trade Representative (USTR) office announced the extension of certain product exclusions to Section 301 List 4A products currently subject to a 7.5% tariff in Federal Register Notice 85 No. 171 FR 54616. Read more
Industry News
Ocean Freight rates on the Asia to US trade lane and specifically to the US West Coast are at record high levels after two months of continuous increases. Rates are anticipated to stay elevated throughout the duration of this peak season. Read more.
Imports surged to unexpected high levels this summer and may have hit a new record as the U.S. economy continues to reopen and retailers stock up for the holiday season, according to the monthly Global Port Tracker report released Wednesday, September 9, by the National Retail Federation and Hackett Associates. Read more.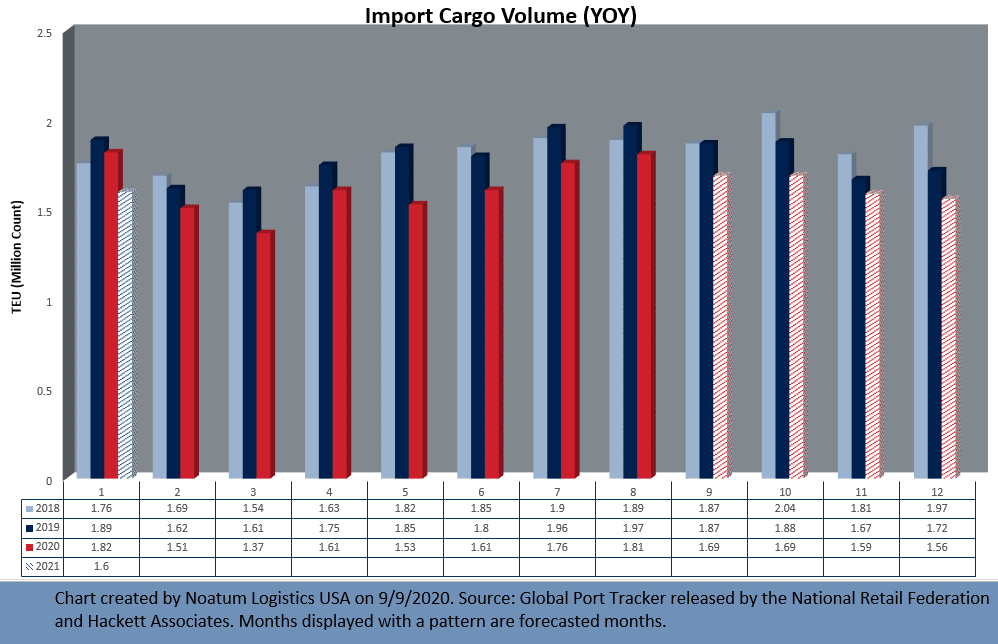 Economic activity in the manufacturing sector grew in August, with the overall economy notching a fourth consecutive month of growth, say the nation's supply executives in the latest Manufacturing ISM® Report On Business®. Read more.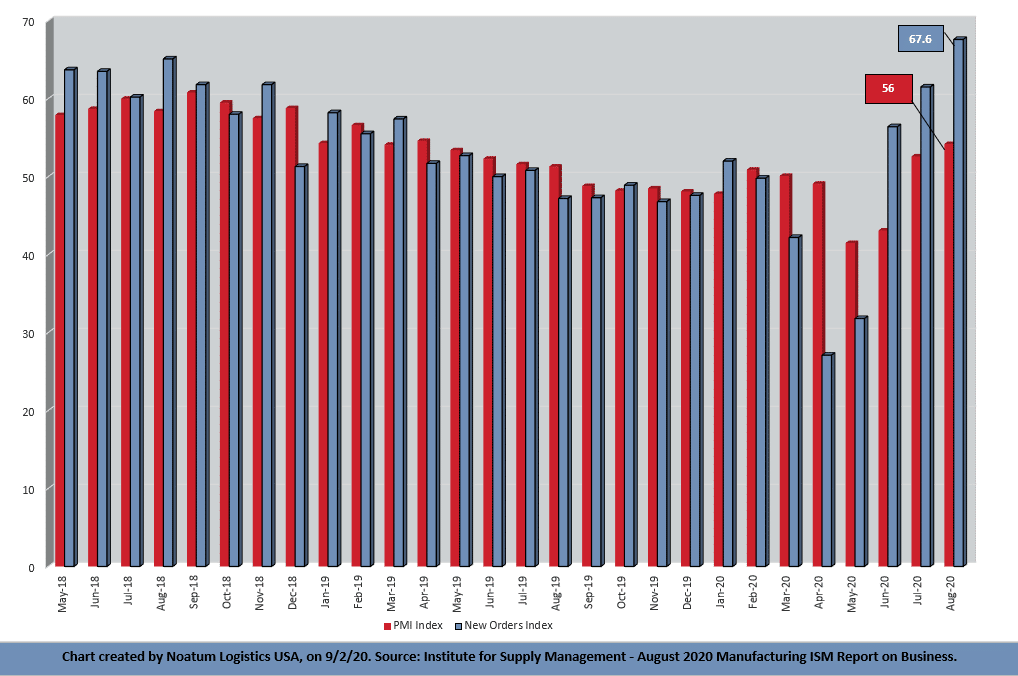 Announced levels for upcoming Transpacific Eastbound GRIs and PSSs from carriers can now be accessed anytime from our MIQ.com – Resources – Information and Tools page.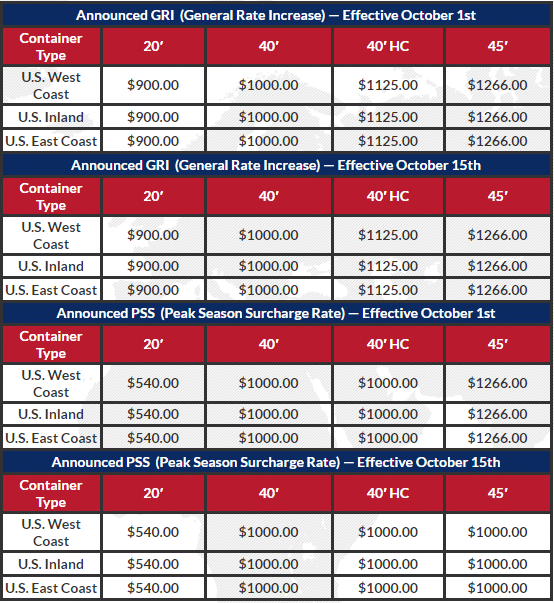 Careers at Noatum Logistics USA
It is an excellent time to consider a career at Noatum Logistics USA! As part of this extensive worldwide organization, Noatum Logistics USA offers a variety of opportunities for our employees around the globe. As a true sustainable competitive advantage, our employees make a difference for our customers every day.
Noatum Logistics, a leading player in the global logistics industry, currently has openings in the following U.S. locations: Chicago, IL, Compton, CA, Houston, TX, Jamaica, NY and Miami, FL. View our current openings here and apply today!