Our customer is a nonprofit organization which connects companies who have goods with nonprofits in need, and individuals who want to help them.
A large, nationwide retailer is an important source of donated goods for our customer. This retailer uses sophisticated supply-chain procedures, including time-specific windows for pickups. Our customer was faced with the challenge of meeting the pickup-time windows without knowing the final destination for the donated goods.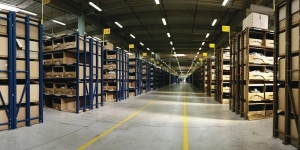 Our strategy was to pick up and temporarily hold the goods until the destination was identified and transportation could be arranged.
Working with one of our vetted carriers, trailers were dropped at the retailer's regional distribution centers. Pickups were made in accordance with the time windows and goods were loaded onto the trailers. Once full, the loaded trailers were returned to the carrier's terminals. Meanwhile, the MIQ Logistics truckload freight team sourced and dispatched trailers to the carrier's terminals for sorting and moving the goods to their final destinations.
The results of this coordinated effort are a beneficial relationship between our customer and this generous retailer, and smooth transportation to the final destination.
Want to learn how we can help you?