Total nonfarm payroll employment rose by 156,000 in December, and the unemployment rate was little changed at 4.7 percent, the U.S. Bureau of Labor Statistics reported today. Job growth occurred in health care and social assistance.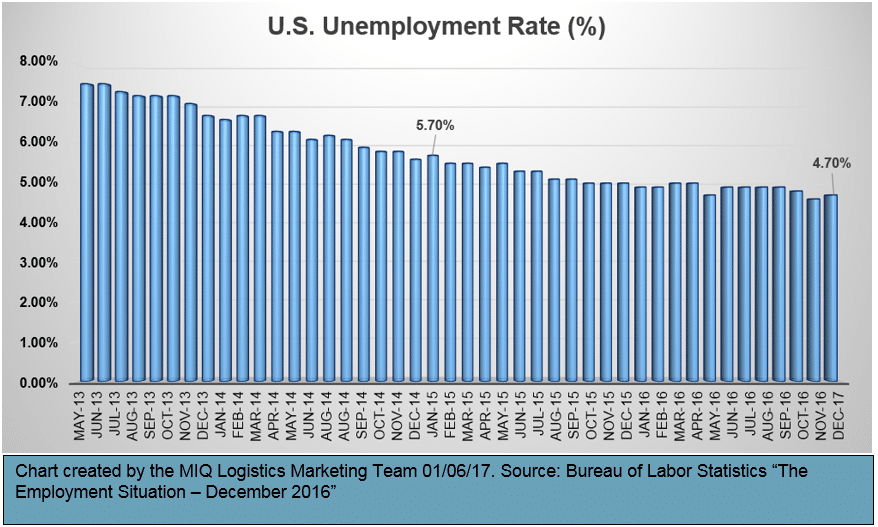 Household Survey Data 
The unemployment rate, at 4.7 percent, and the number of unemployed persons, at 7.5 million, changed little in December. However, both measures edged down in the fourth quarter, after showing little net change earlier in the year.
Among the major worker groups, the unemployment rates for adult men (4.4 percent), adult women (4.3 percent), teenagers (14.7 percent), Whites (4.3 percent), Blacks (7.8 percent), Asians (2.6 percent), and Hispanics (5.9 percent) showed little change in December.
The number of long-term unemployed (those jobless for 27 weeks or more) was essentially unchanged at 1.8 million in December and accounted for 24.2 percent of the unemployed. In 2016, the number of long-term unemployed declined by 263,000.
>> Click here to access the entire press release.