Overland Park, KS, May 21, 2014 – MIQ Logistics recently named Tony Ponder general manager for its Atlanta global logistics center. For Ponder, this is a dual role, since he will continue as Business Development director for the South region.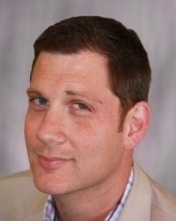 "With hands-on experience in both operations and sales, Tony understands the intricacies of global logistics as few others," says John Carr, president and chief executive officer, MIQ Logistics. "In Atlanta, he heads up an established, resourceful team of global supply chain professionals which shares his pledge to customer-service excellence and business growth."
Ponder joined MIQ Logistics in 2012 as director, Business Development. Prior to that, he was an award-winning sales professional at DB Schenker/BAX Global. While there, he held various positions with increasing responsibility, including North America Sales for the Eastern United States. Ponder has nearly 20 years of supply chain management experience in both operations and sales. He has a bachelor's degree from Loyola University in New Orleans, La.
About MIQ Logistics
MIQ Logistics is a global logistics company headquartered in Overland Park, Kan., and with offices in North America, Asia, Europe and Latin America. MIQ Logistics enables companies to improve their transportation network and overall supply chain efficiency by offering flexible logistics solutions supported by Web-native technology and global logistics management capabilities.
For more information:
Christa Lander
MIQ Logistics
Phone: 913-696-7371
Email: Christa.Lander@miq.com