Today the Global Port Tracker report was released by the National Retail Federation and Hackett Associates.  The report points to August being forecasted as the highest U.S. import volume month on record (Global Port Tracker began tracking import volumes in the year 2000).   U.S. ports followed by the report handled 1.48 million Twenty-Food Equivalent units in the month of June, and estimates for August, September, October, November and December can all be found below.
Forecasted TEU per month can be found in the chart below: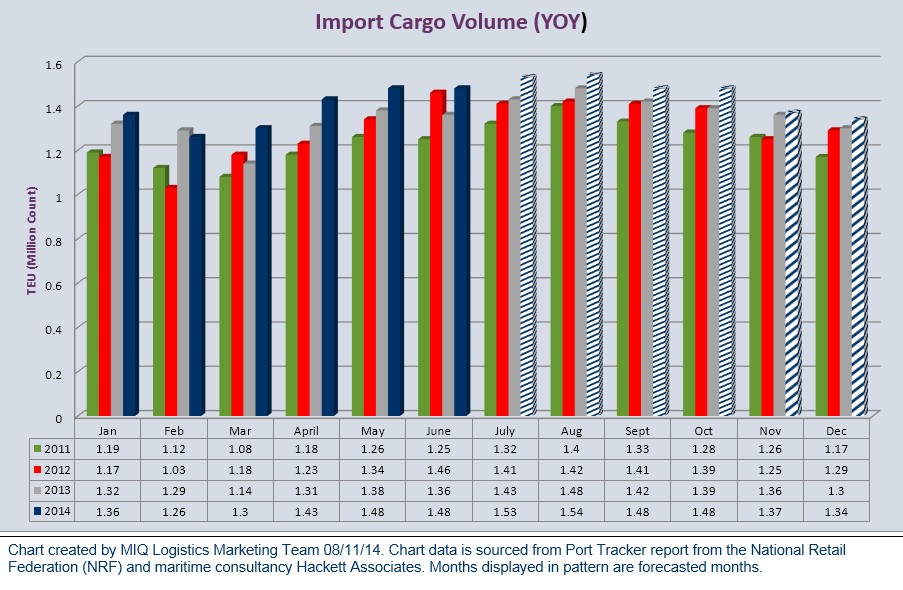 If the forecast for the remainder of 2014 holds true, then the calendar year as a whole will come in at a 5.2% increase from 2013; which translates into 17.1 million TEU that came into U.S. ports in 2014.
>> Click here to read more report details as reported by National Retail Federation.