Today the monthly report from Global Port Tracker was released by the National Retail Federation and Hackett Associates.  The report points to import volumes at the U.S. ports that are covered by Global Port Tracker to approximate 1.47 million containers in the month of September.  The all time record for U.S. imports was hit in August 2014 when the container count hit approximately 1.53 million TEU's.
The reason attributed to the higher than usual volumes would be that many retailers continue to import merchandise early in an effort to avoid any supply chain disruptions that might occur at the ports.  The main potential disruption that retailers have been aware of since July, is that the lack of a contract between the International Longeshoremen and the Pacific Maritime Association; the contract expired on July 1st and both sides have been actively working to negotiate a new once ever since.
October, November and December are forecasted to bring in 1.51 million, 1.39 million and 1.37 million TEU respectively.  If these numbers go from being forecasted to actual, then 2014 will total 17.1 million TEU, which would be a YOY increase of 5.3 percent.  The first six months of 2014 brought in 8.3 million TEU into U.S. ports, which was up 7% YOY.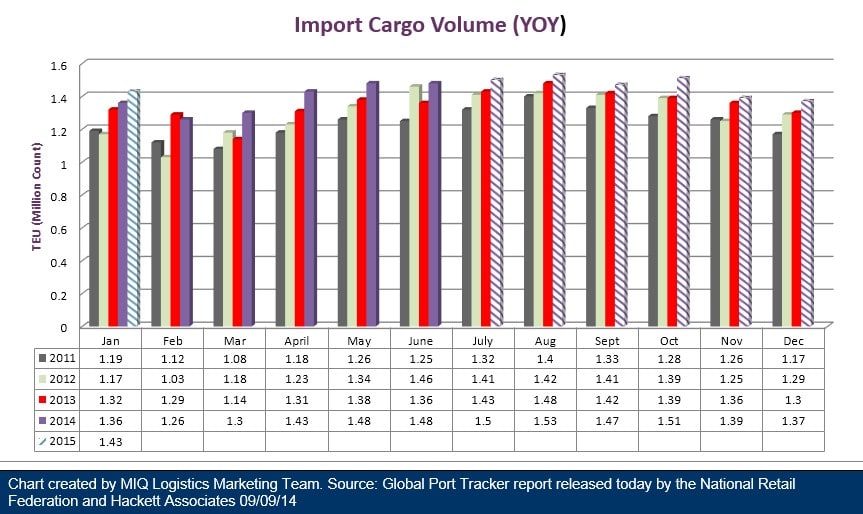 >> Click here to read the entire article from the National Retail Federation.