Total nonfarm payroll employment increased by 295,000 in February, and the unemployment rate edged down to 5.5 percent, the U.S. Bureau of Labor Statistics
reported today. Job gains occurred in food services and drinking places, professional and business services, construction, health care, and in transportation and warehousing. Employment in mining was down over the month.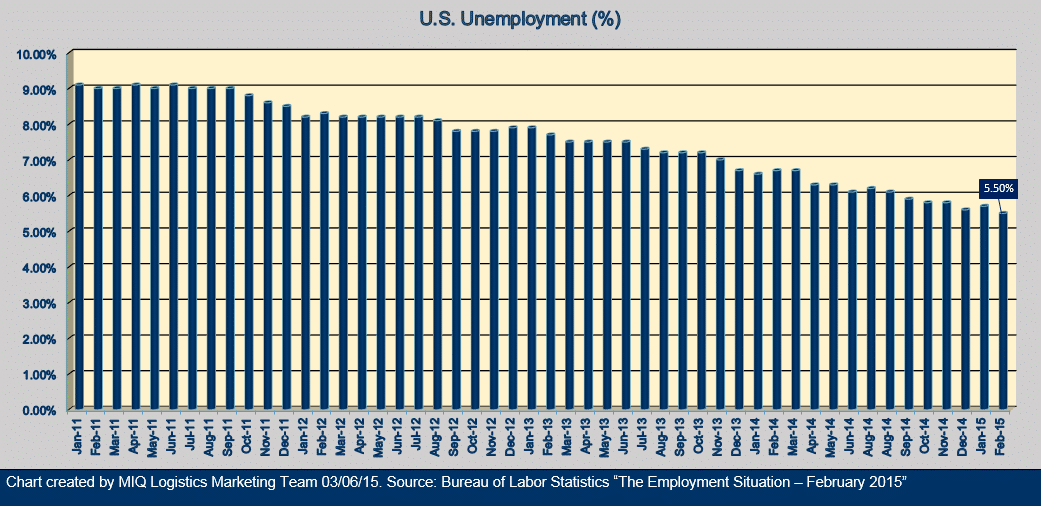 Transportation and warehousing added 19,000 jobs in February, with most of the
gain occurring in couriers and messengers (+12,000). Employment in transportation
and warehousing grew by an average of 14,000 per month over the prior 12 months.
>> Click here to access the entire report from the Bureau of Labor Statistics.