Total nonfarm payroll employment rose by 257,000 in January, and the unemployment rate was little changed at 5.7 percent, the U.S. Bureau of Labor Statistics reported today. Job gains occurred in retail trade, construction, health care, financial activities, and manufacturing.
The unemployment rate, at 5.7 percent, changed little in January and has shown no net change since October. The number of unemployed persons, at 9.0 million, was little changed in January.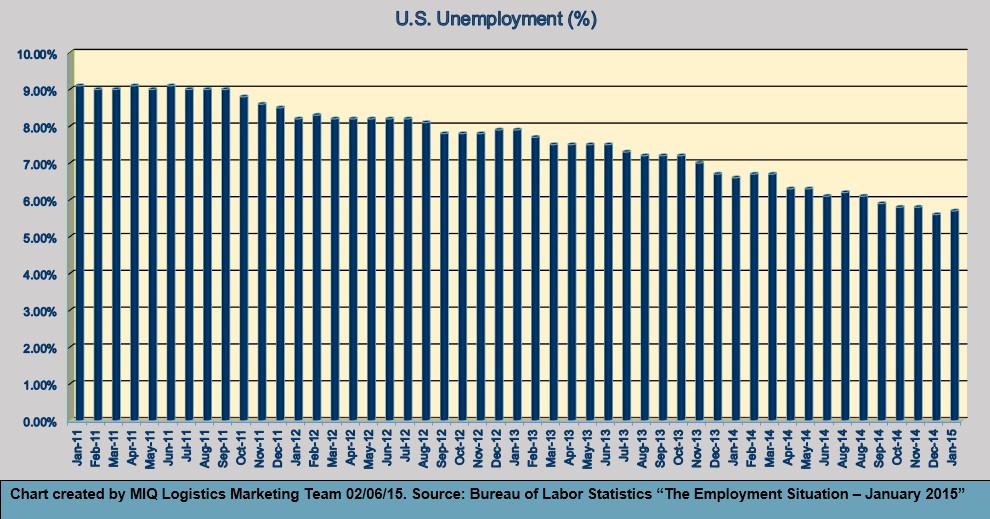 >> Click here to access the entire report from the Bureau of Transportation Statistics.