Total nonfarm payroll employment increased by 287,000 in June, and the unemployment rate rose to 4.9 percent, the U.S. Bureau of Labor Statistics reported today. Job growth occurred in leisure and hospitality, health care and social assistance, and financial activities. Employment also increased in information, mostly reflecting the return of workers from a strike.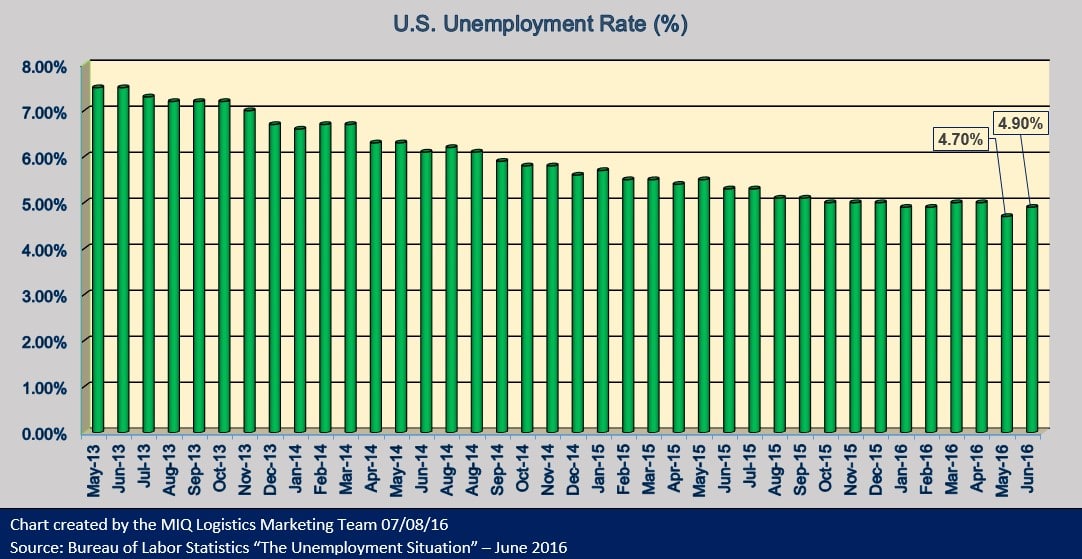 Household Survey Data
The unemployment rate increased by 0.2 percentage point to 4.9 percent in June, and the number of unemployed persons increased by 347,000 to 7.8 million. These increases largely offset declines in May and brought both measures back in line with levels that had prevailed from August 2015 to April.
>> Click here to read the entire press release from the Bureau of Labor Statistics.