During the month of November 2018, MIQ Logistics was involved in a number of events throughout the logistics industry. Read educational opportunities, regulatory updates, industry updates, services offered by MIQ, and events that will be taking place in the November 2018 logistics link.
Educational Opportunities
Tariffs … How Policy Changes Will Impact Your Family Entertainment Center (FEC) – MIQ / Redemption Plus Podcast
As experts in global trade management and compliance, the MIQ Logistics team of experts is often asked to share their knowledge and participate in trade shows, educational events, news stories, and training. A recent Tchotchke Talk Podcast hosted by Redemption Plus, Tariffs … How Policy Changes will Impact your FEC, featured Kevin Ekstrand, MIQLogistics' Sr. Director Business Development and Trade Compliance. Read more.
Industry News
On November 08, 2018, a second BNSF train derailed on the San Bernardino subdivision between Prado Dam and Esperanza, CA, impacting BNSF main line tracks. The first main track was opened on November 08, 2018, at 7:20 a.m. CST, and the second main track was opened on November 08, 2018, at 12:30 p.m. CST. Read more.
Imports at the nation's major retail container ports have slowed down from their pre-holiday peak but remain at unusually high levels as retailers continue bringing in merchandise before tariffs increase in January, according to the monthly Global Port Tracker report released today by the National Retail Federation and Hackett Associates. Read more.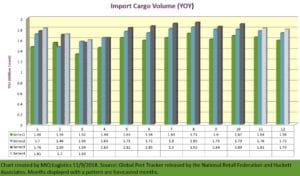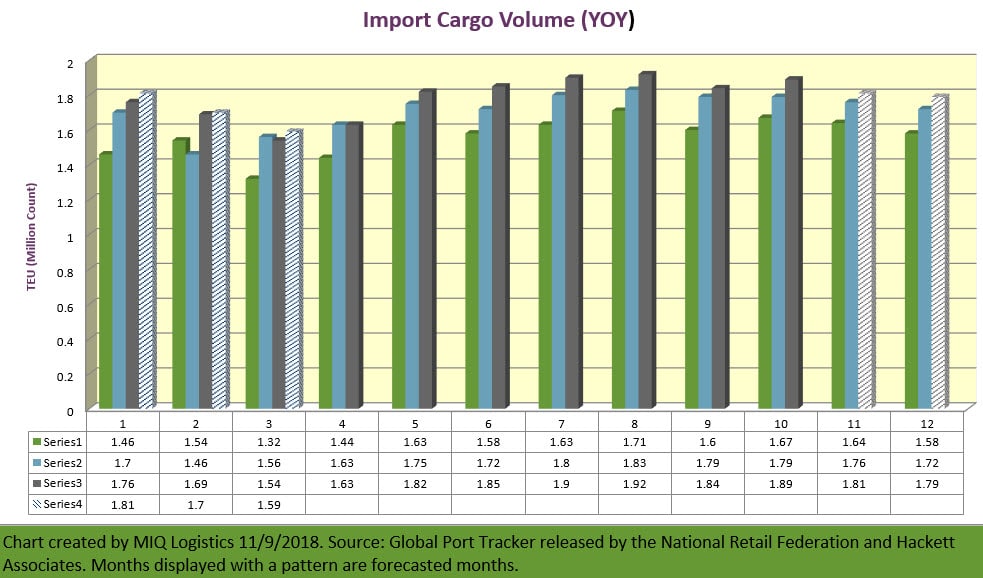 Economic activity in the manufacturing sector expanded in October, and the overall economy grew for the 114th consecutive month, say the nation's supply executives in the latest Manufacturing ISM® Report On Business®. Read more.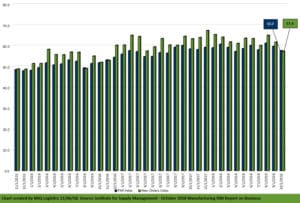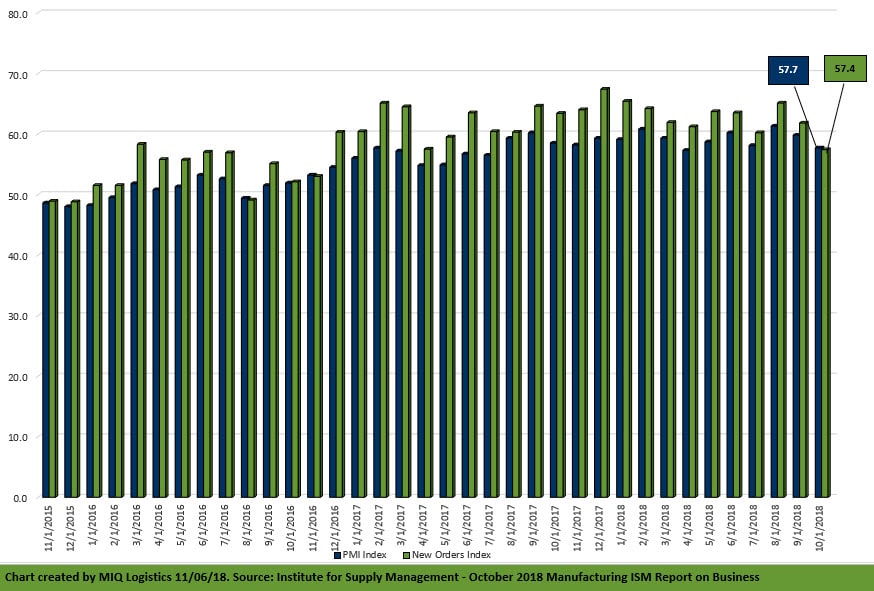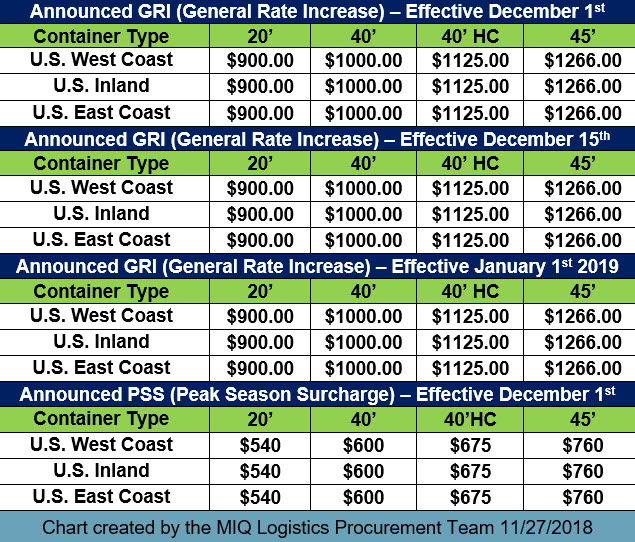 Services
About Our Los Angeles, California (LAX) Area Facility
Global Logistics Service Center (Gardena, CA)
Services Provided
Air and ocean international freight forwarding services to and from all major global markets
Project

 

logistics

 

delivering comprehensive end-to-end solutions for oversized and out-of-gauge shipments
TSA-compliant air cargo screening
Customs Brokerage and Notary Public service by experienced compliance professionals available
Order Management Program manages the efficient flow of goods and information between international origins and destinations
Global Trade Management Services that assist and support sourcing decisions and reduce supply chain disruptions
Staff & Operations
Experienced import and export

 

logistics

 

professionals
Knowledgeable Supply Chain Solutions and Project

 

Logistics

 

professionals
Experienced local management team
Certified Licensed Customs Brokers
Team members fluent in English, Spanish, Mandarin, Filipino, German
Regular Hours: 8:00am to 5:00pm; Monday through Friday
Technology
Global track and trace capabilities by shipment or container, and sailing schedules
PowerView provides end-to-end supply chain visibility and purchase order management
MIQ Warehouse Facility and Services (Compton, CA)
Services Provided
Import / Export handling, storage and distribution, and value-added services
Warehouse management system
Export container loading, blocking and bracing
In-transit hazmat shipment handling
Pick and pack operations
Kitting and order fulfillment
Custom crating and specialized handling
Bonded
Facility Details
30,000 sq. ft. – Fenced Yard
34,000 sq. ft. – Warehouse Space
1,500 sq. ft. – Covered Loading Dock
4 Dock High Positions
Sprinkler System Throughout
CCTV Internet Access and 24 x 7 Security Alarm System
2 – 52,000 lbs. Heavyweight Forklifts
1 – 3,000 lbs. Forklift
Value-Added Services
Inventory Control Services
Freight Manipulation Services available, e.g., kitting, de-kitting, relabeling, repacking
Purchase order management
Oversize and project cargo handling
High-end and high-value

 

logistics

Pick and pack services
Re-packing and crating services available
Events
Navigating Trade Wars – U.S. Action and Retaliation
Join us on December 12 from 11:30 – 1:00 PM CT at The Downtown Club in Houston, TX for an informative luncheon about trade wars.
In this session, we will attempt to untangle and clarify the various trade actions that the USA has recently taken. We will discuss the effects on trade and transportation and what you can do to address the impact on your business.