OVERLAND PARK, Kan., November 29, 2016 – MIQ Logistics was named a top service provider in Inbound Logistics magazine's recent Who's Who in Airfreight Forwarding guide. This is the seventh consecutive year Inbound Logistics has included MIQ Logistics in its annual listing.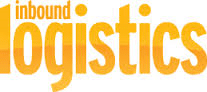 "As a full-service airfreight forwarder, MIQ provides a solution with the right mix of transit options, costs analysis, and shipment visibility for our customers around the world." says Clint Dvorak, vice president Global Services, North America-MIQ Logistics. "In addition, to be included repeatedly in the publication's Who's Who listing recognizes our commitment to customer service and our ongoing investment in technology, people and relationships."
The MIQ Logistics airfreight forwarding service can be utilized as a stand-alone service or integrated with customs brokerage, inland transportation, and origin and destination value-added services. It has improved the speed to market, overall flexibility and response time of our customers' supply chains in a multiple industries, including retail, consumer electronics, consumer products, manufacturing, furniture, and mining and energy.
About MIQ Logistics
MIQ Logistics is a global logistics company headquartered in Overland Park, Kan., and with offices in North America, Asia, Europe and Latin America. MIQ Logistics enables companies to improve their transportation network and overall supply chain efficiency by offering flexible logistics solutions supported by Web-native technology and global logistics management capabilities.
For more information:
Mary Rooney
MIQ Logistics
913-488-1061
Mary.Rooney@miq.com