Read MIQ updates and industry news in the April 2016 Logistics Link.
MIQ UPDATES
MIQ Logistics and Husch Blackwell will hold an afternoon seminar in St. Louis focused on issues in U.S. international trade policy, specifically: the proposed Trans Pacific Partnership (TPP); the recently enacted Trade Facilitation and Trade Enforcement Act of 2015; and, the stalled Miscellaneous Tariff Bill (MTB). Get more information here.

The online application for the MIQ Logistics Scholarship ($2,500) through CSCMP's San Francisco Roundtable is now open. San Francisco Bay Area college undergraduate and graduate students working towards a degree in supply chain management or logistics are eligible to apply. Access the application here.
INDUSTRY NEWS
"The U.S. LEI increased slightly in February, after back-to-back monthly declines, but housing permits, stock prices, consumer expectations, and new orders remain sources of weakness," said Ataman Ozyildirim, Director of Business Cycles and Growth Research at The Conference Board.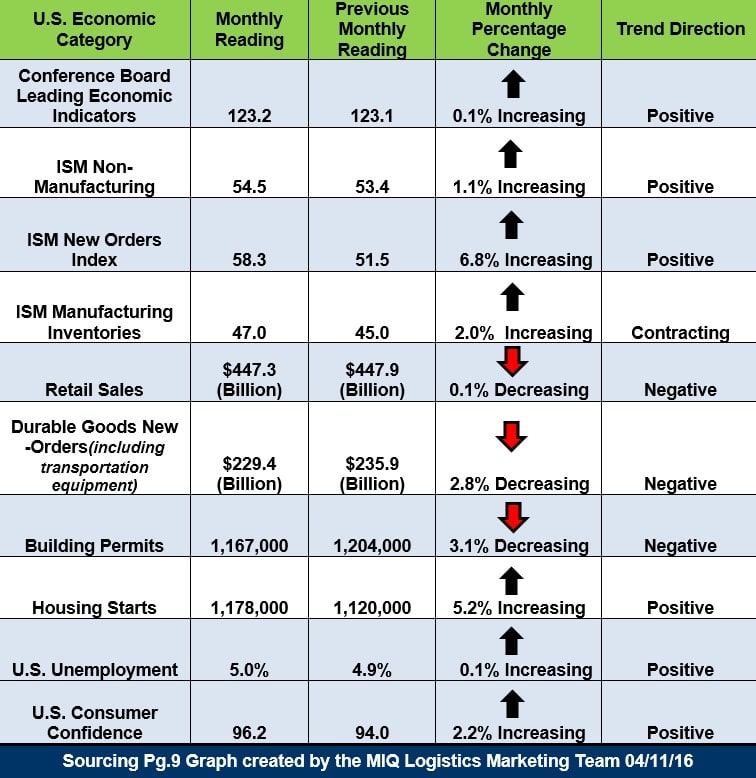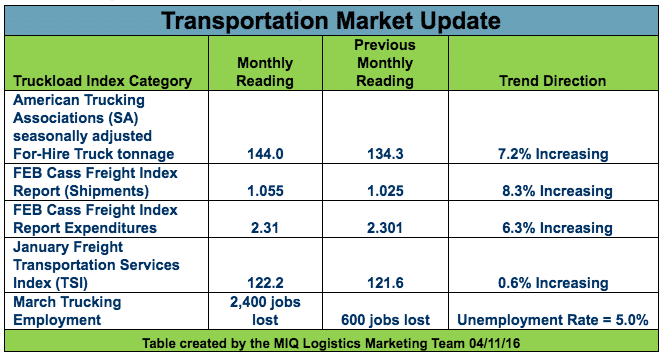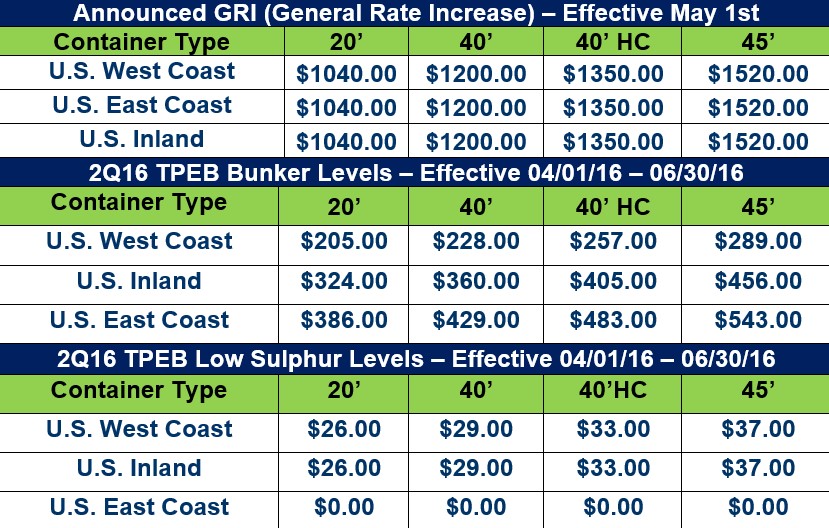 LOGISTICS SERVICES
Are you in need of logistics services near Miami?
Services Provided: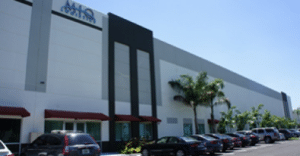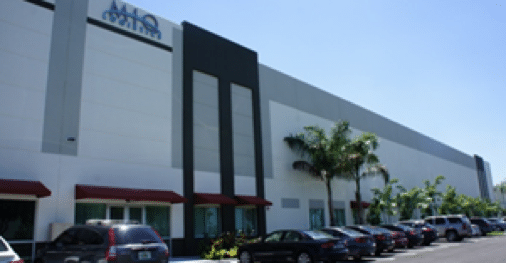 Gateway to Latin America covering all markets in South America, Central America and The Caribbean
Air exports via cargo and passenger aircrafts
Ocean exports / imports LCL and FCL
Transport and Distribution within North America for LTL and FTL including oversize and hazardous materials
Customs Brokerage
Warehouse Value Added Services
Bonded facility, IBEC and CFS
Staff & Operations 
25+ Logistics Professionals
Experienced Management
Multi-cultural team – English / Spanish / Portuguese
Flexible operation: 6 am to 7 pm, Monday to Sundays
Technology
End-to-end supply chain visibility
Interfaces with customer's ERP
Warehouse Management System
EDI capable
Automatic dimensional weighting
Global track and trace
EVENTS