Throughout April 2017, there were many events that occurred within the global logistics industry. The April 2017 Logistics Link from MIQ Logistics gives insights into industry news, services provided by MIQ, updates with MIQ, and events that will be occurring in the near future.
MIQ Updates
Beginning April 1, 2017, four of the existing ocean carrier alliances consolidated to three new alliances.  The new alliance structure is an attempt by these ocean carriers to reduce operating costs; thereby achieving improved revenue. The impacts of such large alliances begin to raise certain questions, such as: What will the results be to global supply chains? the ports? and the marine terminal operators?   We have created this page to capture updates on this topic, in an effort to keep our customers informed on recent activity. Read more.
Reports of severe port congestion at Shanghai's Yangshan deepater port have been coming in with more frequency over the last few days. MIQ Logistics will continue to monitor the reported congestion issues at the port of Yangshan and will send out additional notifications as we are advised. Read more.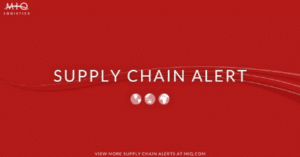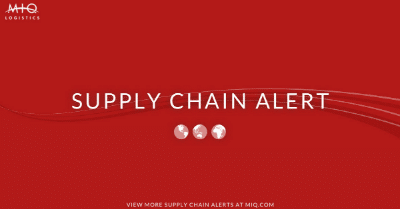 Forbes Insights interviewed MIQ Logistics CFO, Brenda Stasiulis, and other CFOs and CEOs to gain insight on the future of auditing quality, overall value, and how the "explosion" of data and new technologies were changing the profession. The report analyzes areas in which audit needs to evolve and what auditors need to do to keep pace with the changing expectations of clients. Read more.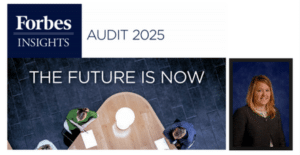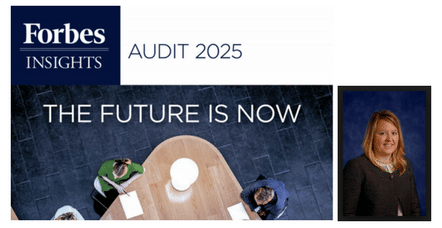 Industry News
"The March increase and upward trend in the U.S. LEI point to continued economic growth in 2017, with perhaps an acceleration later in the year if consumer spending and investment pick up," said Ataman Ozyildirim, Director of Business Cycles and Growth Research at The Conference Board. Read more.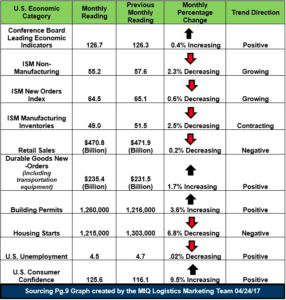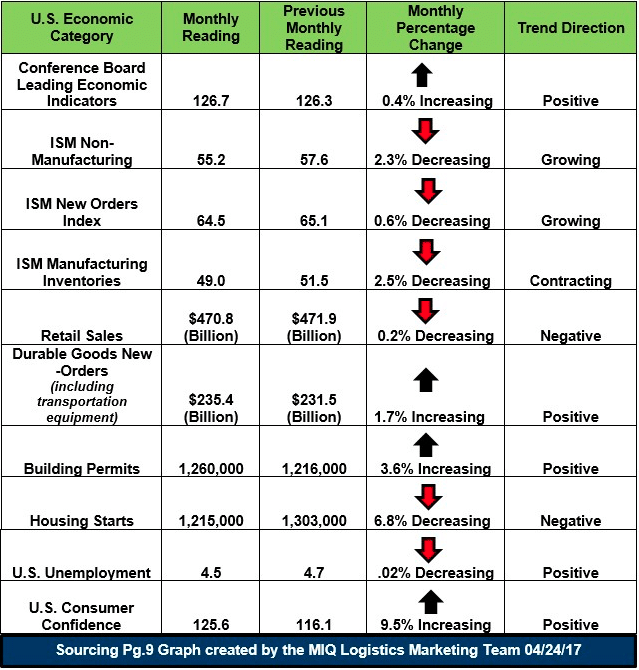 March 2017 Manufacturing ISM Report on Business: ​Economic activity in the manufacturing sector expanded in February, and the overall economy grew for the 93rd consecutive month, say the nation's supply executives in the latest Manufacturing ISM® Report On Business®. Read more.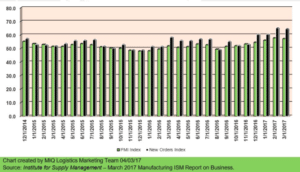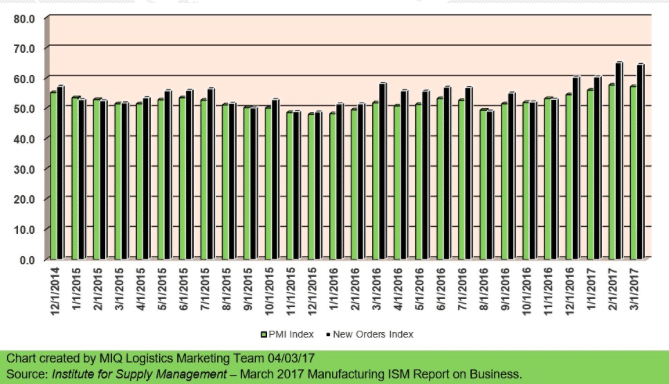 Transpacific Eastbound General Rate Increase (GRI) and Peak Season Surcharge (PSS), and Bunker Fuel Adjustments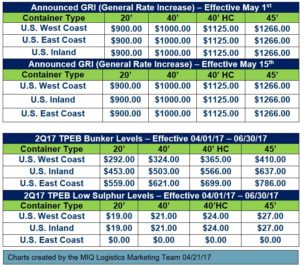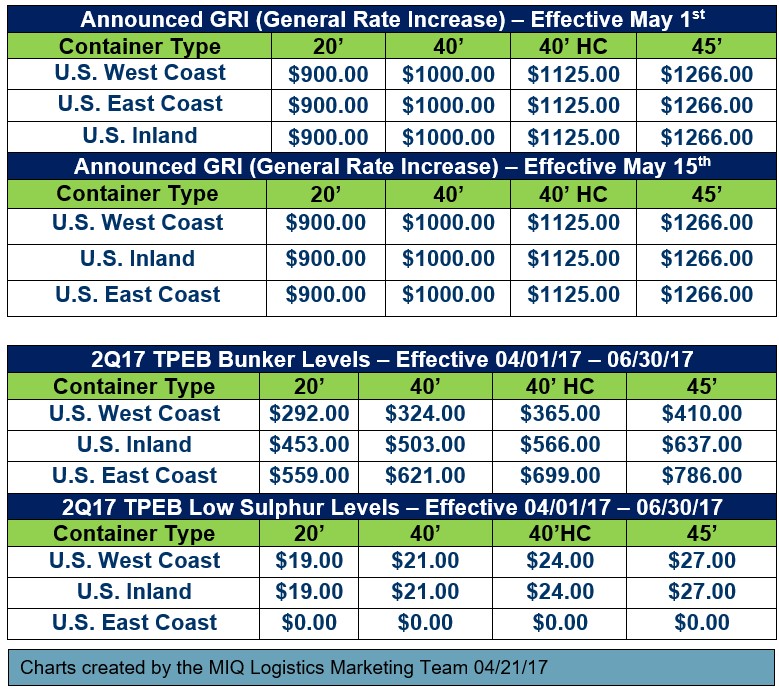 U.S. Import Update: Imports at the nation's major retail container ports should continue to see strong increases throughout the spring and summer as the nation's economy improves, according to the monthly Global Port Tracker report released today by the National Retail Federation and Hackett Associates. Read more.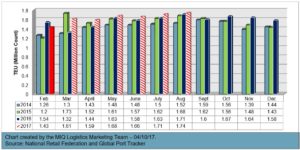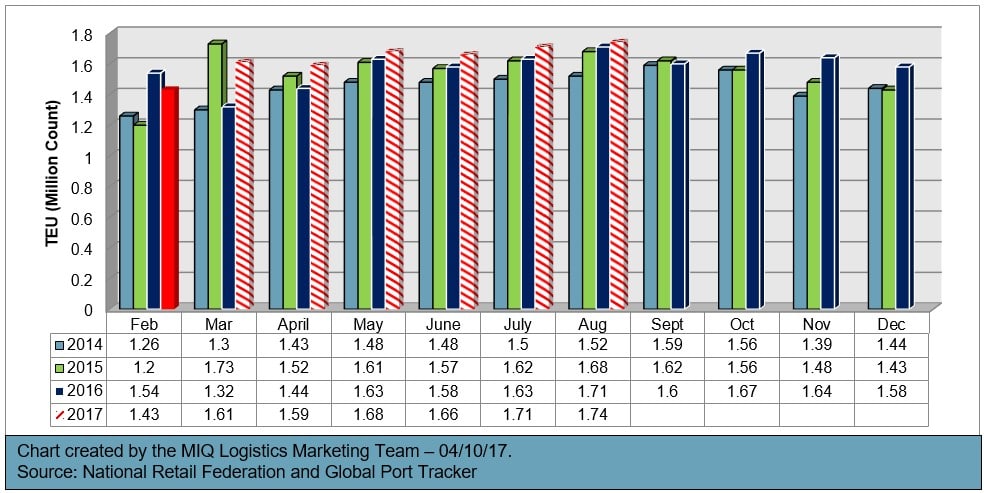 Services
About Our Hoboken, New Jersey Office
Our Hoboken, NJ global office offers a number of important services for our customers.
Services Provided In Hoboken
Project logistics delivering comprehensive end-to-end solutions for oversized and out-of-gauge shipments
Order Management Program manages the efficient flow of goods and information between international origins and destinations.
Global Trade Management Services that assist informed sourcing decisions and reduce supply chain disruptions
Value-added services to support additional global logistics needs
North America Transportation Management solutions help enhance supply chain efficiency, increase productivity and improve visibility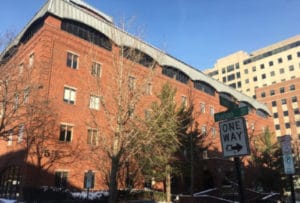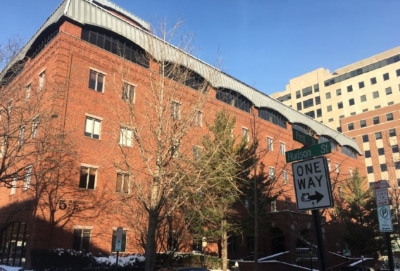 Staff & Operations
Import & Export Logistics Professionals
Experienced Branch Manager
Team members fluent in English, Spanish, Mandarin
Transportation Load Control Center
Technology
Global track and trace capabilities by shipment or container, and sailing schedules
PowerView provides end-to-end supply chain visibility and purchase order management
PowerTMS for control of your North America logistics activities
Events
Midwest World Trade Conference: LaVista, NE: May 17, 2017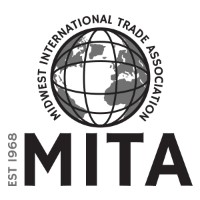 CSCMP Supply Chain Exchange 2017 Exhibition: Booth #1013 Atlanta, GA: Steptember 24-26, 2017


International Association Of Movers: Long Beach, CA: October 9-12, 2017