During the month of February 2019, MIQ Logistics was involved in a number of events throughout the logistics industry. Read industry updates, services offered by MIQ, and events that will be taking place in the February 2019 logistics link.
Industry News
On February 24, 2019, the President of the United States announced that the increase in tariffs from 10% to 25% on $200 billion worth of Section 301 List 3 imports from China scheduled for March 2, 2019, is being postponed. The tariffs will remain at 10% for the foreseeable future as no new deadline for increasing the duties has been announced. Read more.
U.S. Customs and Border Protection is now accepting entries for products that were excluded from the United States Trade Representative (USTR) Section 301 List 1 Tariffs on certain products imported from China. The exclusions granted thus far, which only apply to List 1 products subject to a 25 percent tariff, are retroactive to July 6, 2018, and will be effective until December 28, 2019. Read more.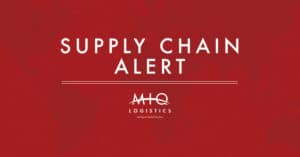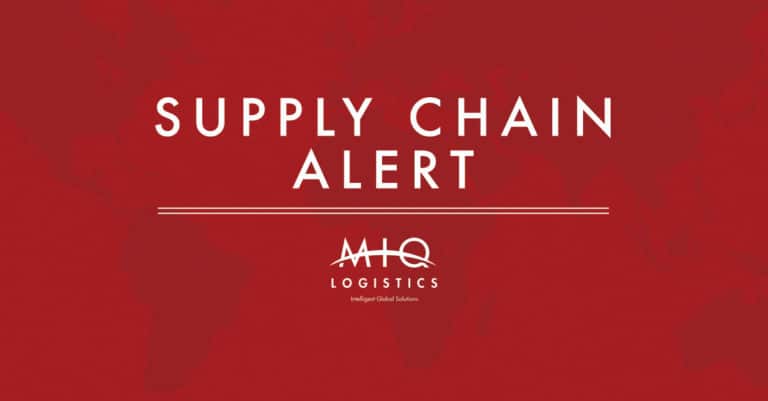 The U.S. Department of Commerce (DOC) finalized their Section 232 investigation into automotive imports and presented their findings to the President of the United States on February 17, 2019. The president now has 90 days to decide whether to act upon any of the recommendations. Read more.
On February 15, 2019, the President of the United States signed a mini-omnibus bill which requires the United States Trade Representative (USTR) to introduce an exclusion process for Section 301 List 3 products to Congress by March 17, 2019. The tariffs on List 3 products are currently set at 10 percent and are scheduled to increase to 25 percent on March 2, 2019. (Please Note: The List 3 tariff increase has now been postponed. A new date has not been set.). Read more.
Imports at the nation's major retail container ports have dipped since peaks seen last fall but remain at higher-than-usual levels as a possible increase in tariffs on goods from China approaches in March, according to the monthly Global Port Tracker report released by the National Retail Federation and Hackett Associates. Read more.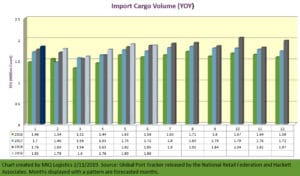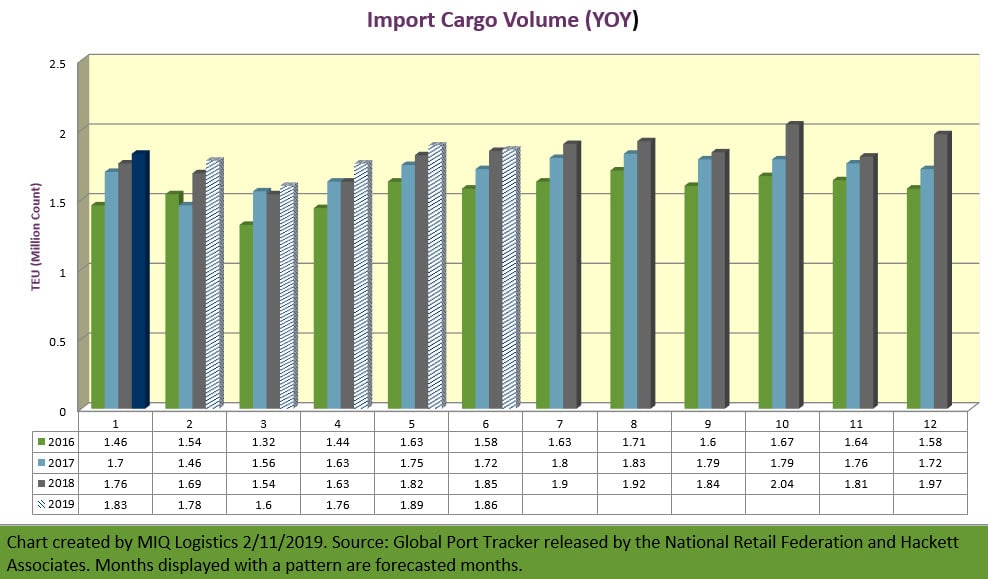 Economic activity in the manufacturing sector expanded in January, and the overall economy grew for the 117th consecutive month, say the nation's supply executives in the latest Manufacturing ISM® Report On Business®. Read more.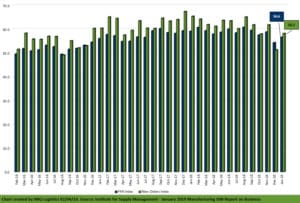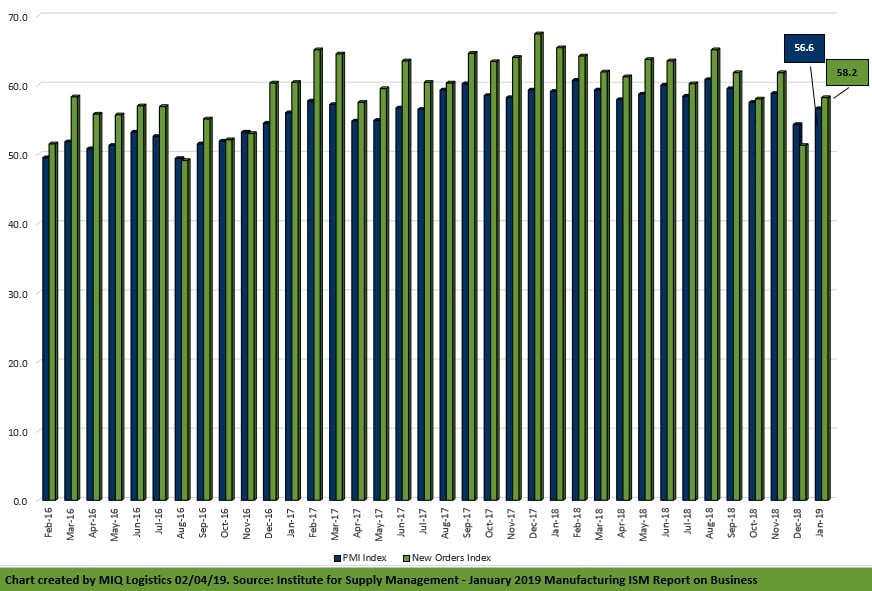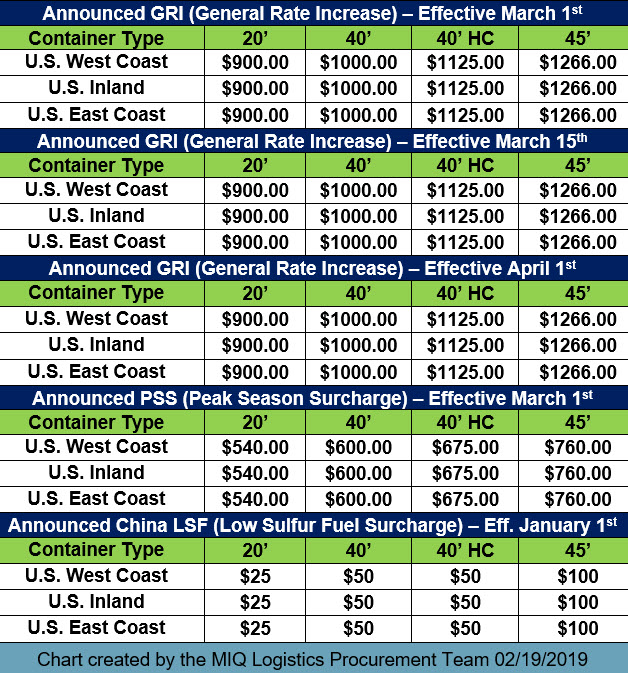 Trade Compliance Services
MIQ Logistics Global Trade Compliance Services provide a central point of contact for Customs Brokerage, Duty Consultancy, and overall Global Trade Compliance.
Import and export regulatory management
for goods moving into and out of the United States, as required by U.S. Customs regulations and participating government agencies.
Accelerated real time information via electronic entry filing and the Automated Customs Environment (ACE)
Fast processing of bonded shipments, document transmission, and inspection facilitation
Processing and activation of U.S. Customs continuous bonds
Pre-Shipment compliance program
complements customs clearance and
logistics
 capabilities by 
proactively addressing trade related issues.
Importer Security Filing support and management
C-TPAT gap analysis and certification assistance
Compliance Assessments and Training
offered by our experienced Global Trade Management team can coordinate and optimize the
logistical
, financial, and regulatory elements of your global supply chain.
Compliance assessments and audits of current procedures
Classification and valuation assistance
Training and policy development
Infrastructure and team
including licensed customs brokers to support all customs clearance and compliance needs.
Custom clearance at any port in the United States
Bonded warehouses and container freight stations with specialized services
Internal training and audits that ensure

 

MIQ

 

employees are up-to-date on regulatory changes
Experts to assist with protests, regulatory research, and trade agreement advice
Credentials and experience
with numerous government agencies and trade regulations.
Certifications
Licensed U.S. Customs and Border Protection Customhouse Broker
TSA air cargo screening compliant
Automated Export System (AES) certified
Customs Trade Partnership Against Terrorism (C-TPAT) certified
Expertise
U.S. Department of Agriculture (USDA)
Fish and Wildlife Service
The Center for Disease Control
NAFTA and other trade agreements
Events
RILA – Retail Industry Leaders Association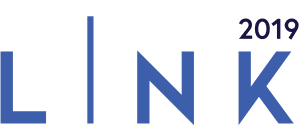 LINK 2019 – The Retail Supply Chain Conference
Gaylord Palms Resort, Booth 1200
Orlando, Florida
February 24 – 27, 2019
TPM19 Conference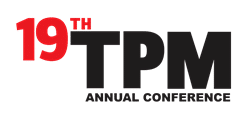 Long Beach Convention & Entertainment Center
Long Beach, CA
March 3 – 6, 2019