During the month of January 2020, Noatum Logistics (formerly MIQ Logistics) was involved in a number of events throughout the logistics industry.  Read about industry updates, regulatory updates, retail supply chain solutions, and careers at Noatum Logistics USA in the January 2020 logistics link.
REGULATORY UPDATES
As of Thursday, January 30, 2020, several additional steps have been taken in an effort to contain the coronavirus. As previously mentioned, the China Government announced this week that Chinese New Year public holidays will be extended through February 2, 2020, with Shanghai, Ningbo, Hangzhou and Suzhou extended through February 9.  As of this morning, the following cities and/or provinces will also remain closed through February 9:  Chongqing, Jiangsu Province, Guangdong Province, Fujian Province. Read more.
On Friday, January 24, 2020, a presidential proclamation on derivative steel and aluminum was issued which extends the additional 25% tariff on steel and the additional 10% tariff on aluminum products to include derivative products that have seen a surge in imports. Read more.
On January 22, 2020, the United States Trade Representative (USTR) office announced in Federal Register Notice 85 FR 3741 that the China List 4A tariff will be reduced to 7.5% from 15% effective February 14, 2020. Read more.
On Wednesday, January 15, 2020, the United States and China signed a phase one trade agreement which will open Chinese markets and increase sales of U.S. goods and services to China.  The largest portion of the agreement focuses on Chinese purchases. Read more.
On Monday, January 6, 2020, the United States Trade Representative (USTR) office released a new list of product exclusions to the Section 301 List 3 products currently subject to a 25% tariff in the   Federal Register Notice 85 FR 549 . Read more.
On December 23, 2019, the United States Trade Representative (USTR) issued a Notice of Product Exclusion Extension extending, for one year, 6 of the 31 exclusions originally issued on the first list of Product Exclusions: December 28, 2018.  Only the 6 item exclusions listed below will be extended for one year. The remaining 25 item exclusions have expired. Read more.
INDUSTRY NEWS
Volume at the nation's major retail container ports is expected to return to its usual seasonal patterns during the first few months of 2020, according to the Global Port Tracker report released today by the National Retail Federation and Hackett Associates.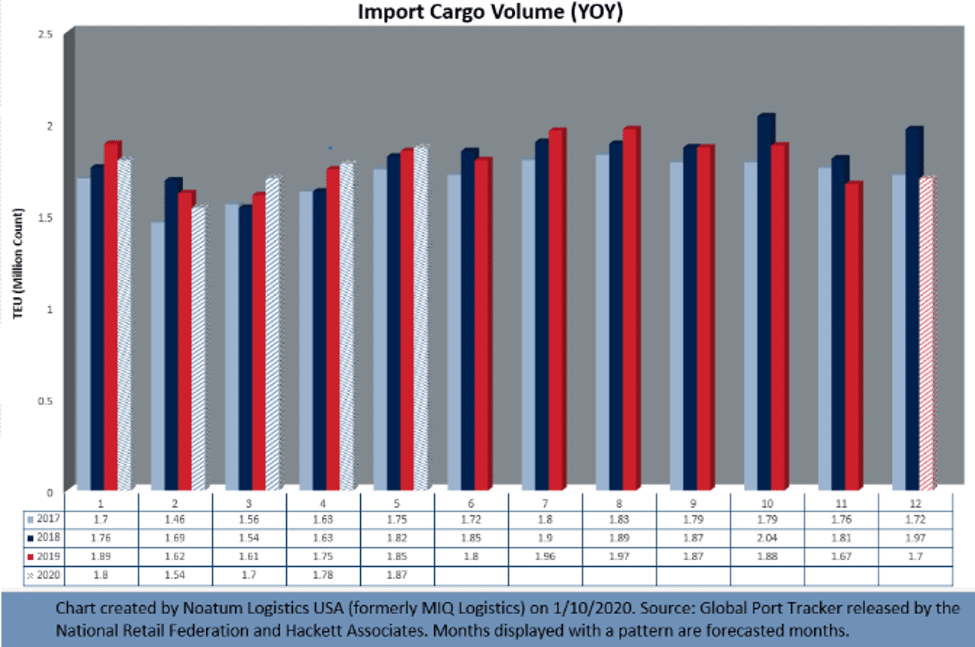 Economic activity in the manufacturing sector contracted in December, and the overall economy grew for the 128th consecutive month, say the nation's supply executives in the latest Manufacturing ISM® Report On Business®.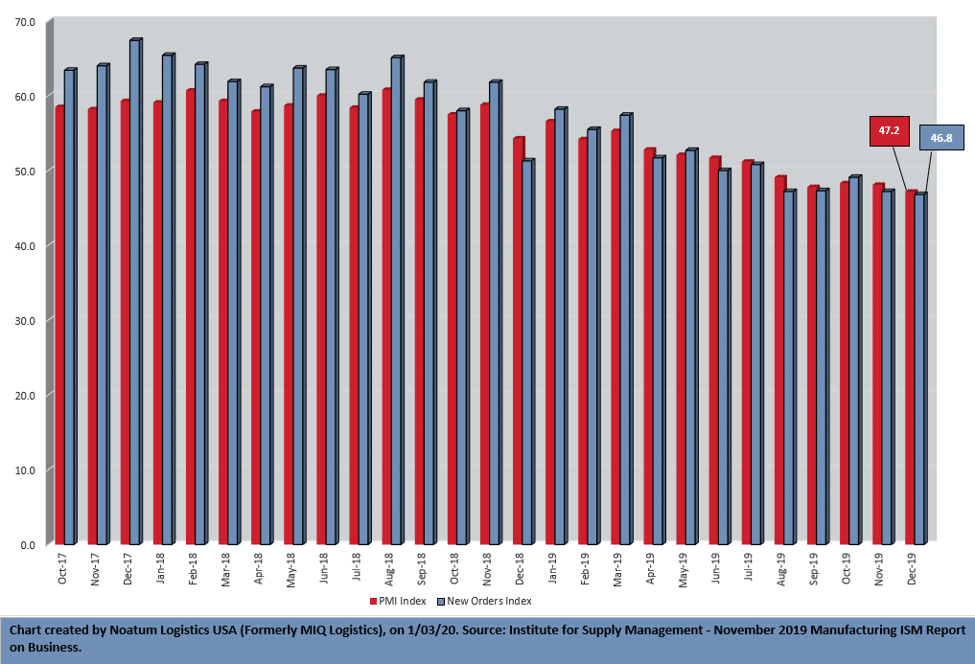 Announced levels for upcoming Transpacific Eastbound GRIs and PSSs from carriers can now be accessed anytime from our MIQ.com – Resources – Information and Tools page.
SERVICES
RETAIL SUPPLY CHAIN SOLUTIONS
Noatum Logistics has an in-depth understanding of the retail sector and its distinctive challenges. We will support your retail supply chain with solutions engineered for cost effectiveness and executed with agility and vigilance.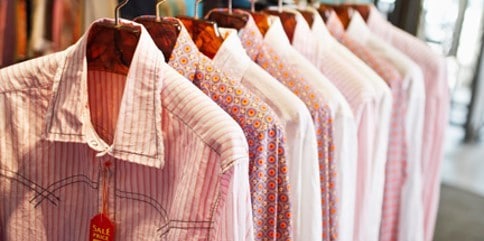 Noatum Logistics services include the following:
ORIGIN/DESTINATION VALUE-ADDED SERVICES
Garment processing
Quality checks
Mail-order packing
Samples
Light assembly
Kitting
Repackaging and conversion
Display shippers
Specialized product identification
RETAIL SAFEGUARDS
Compliance with client specifications
Monitoring
Document evaluations
Security checks
Shipping status updates
SPECIAL PROJECT SUPPORT
New product launches
Special orders
Rework projects
Unusual-size shipments
International shipments
VENDOR MANAGEMENT
Vendor education
Purchase order and SKU-level management
Document verification
Order confirmation
VAS in strategic Asia locations
ACCOUNT MANAGEMENT
Primary point of contact
Global and regional collaboration
24-hour coverage
On-site supervision upon request
WEB-HOSTED TECHNOLOGY
Purchase order/SKU-level visibility
Excel/EDI purchase order processing
Proof of delivery and detail tracking
Customized reports
On-line document imaging
DISTRIBUTION SERVICES
Warehouse management
Vendor consolidation
Import deconsolidation
Flow-through order fulfillment
Inventory management
DC bypass
To learn how our global network of logistics professionals can help your company reach its business goals, contact your local Noatum Logistics (formerly MIQ Logistics) representative.
CAREERS AT NOATUM LOGISTICS USA
It is an excellent time to consider a career at Noatum Logistics USA (formerly MIQ Logistics)!  As part of this extensive worldwide organization, Noatum Logistics USA offers a variety of opportunities for our employees around the globe. As a true sustainable competitive advantage, our employees make a difference for our customers every day.  Noatum Logistics, a leading player in the global logistics industry, currently has openings in the following U.S. locations: Los Angeles (Gardena), CA, South San Francisco, CA, Miami, FL and Chicago, IL. View our current openings here and apply today!