During the month of June, 2020, Noatum Logistics was involved in a number of events throughout the logistics industry.  Read about industry updates, regulatory updates and announcements in the June 2020 logistics link.
Regulatory Updates
On Friday, June 12, 2020, the United States Trade Representative (USTR) office released its fifth list of product exclusions to the Section 301 List 4A products currently subject to a 7.5% tariff in the Federal Register Notice 85 No. 114 FR 35975. Read more.
On April 28, 2020, the U.S. Department of Commerce, Bureau of Industry and Security (BIS) published 3 amendments to the Export Administration Regulations (EAR) which should have a significant impact on business. The three rules are specific to the export, re-export, or transfer of U.S. jurisdiction goods, software, and technology to Chinese, Russian, and Venezuelan entities including both commercial and military end-users. Read more.
NAFTA regulations will be replaced by the recently ratified United States-Mexico-Canada Agreement (USMCA) which will enter into force July 1, 2020. View the notification published by Noatum Logistics here along with CBP's website for implementation guidelines. Read more.
Industry News
The impact of COVID-19 at major U.S. retail container ports appears to be easing slightly, with projected imports remaining below last year's levels but not as much as previously forecast, according to the Global Port Tracker report released today by the National Retail Federation and Hackett Associates. Read more.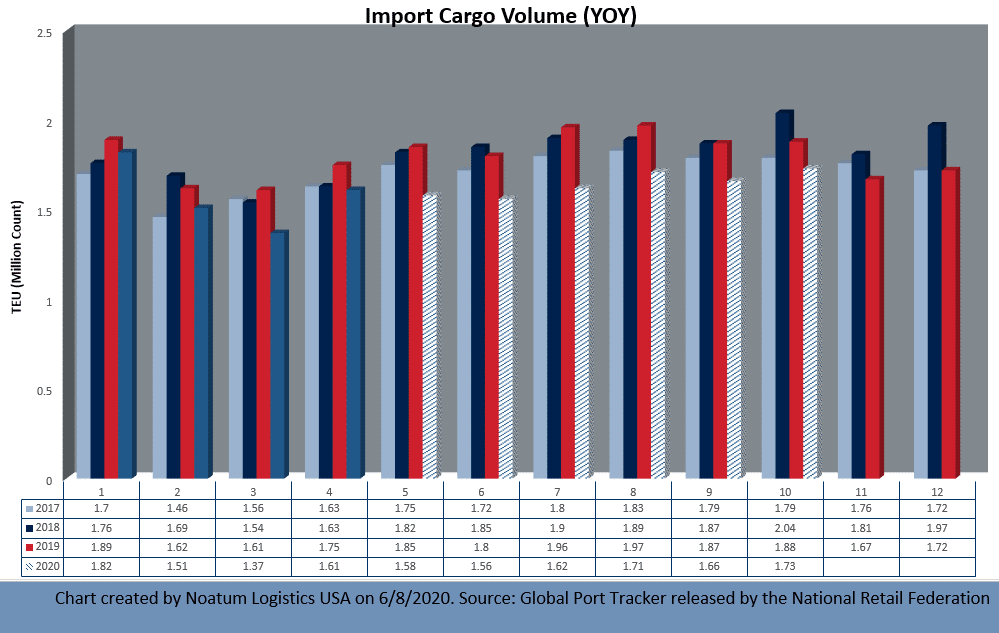 Economic activity in the manufacturing sector contracted in May, and the overall economy returned to expansion after one month of contraction, say the nation's supply executives in the latest Manufacturing ISM® Report On Business®. Read more.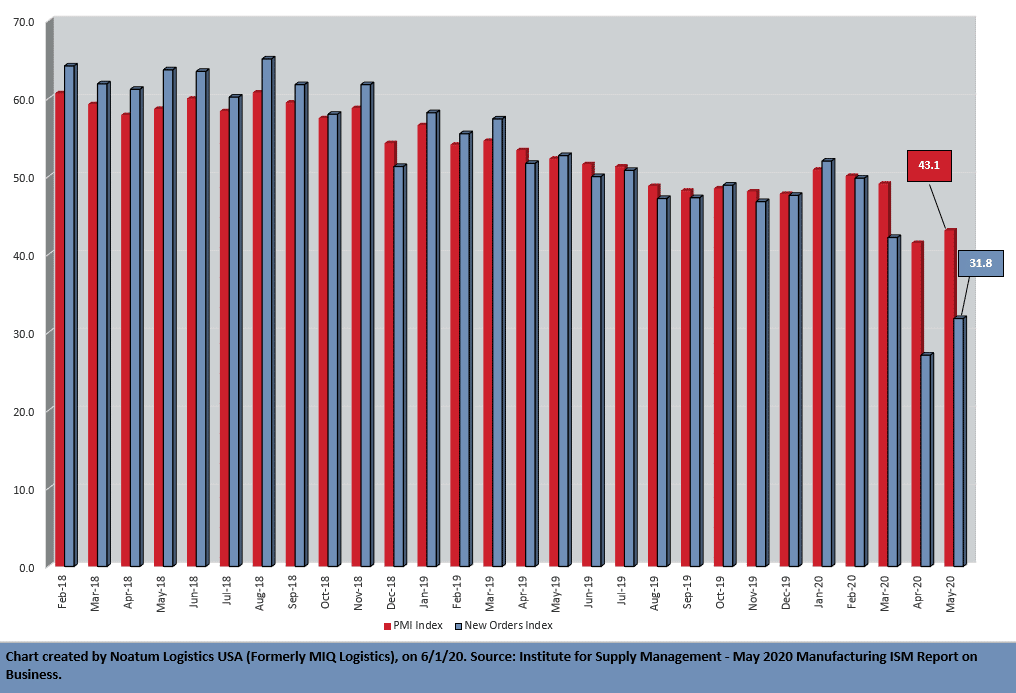 Announced levels for upcoming Transpacific Eastbound GRIs and PSSs from carriers can now be accessed anytime from our MIQ.com – Resources – Information and Tools page.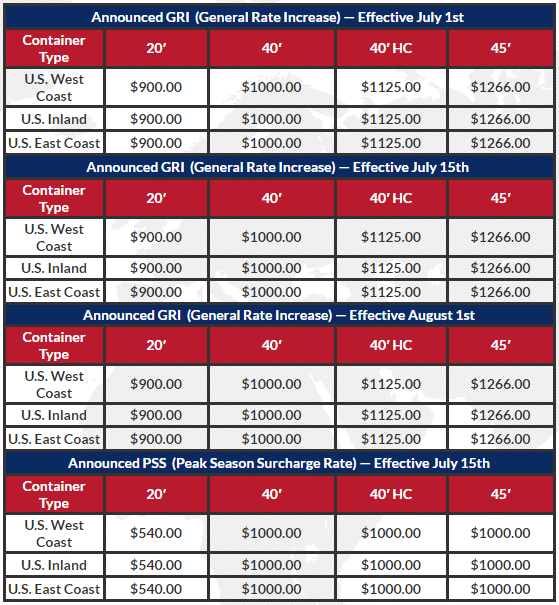 Events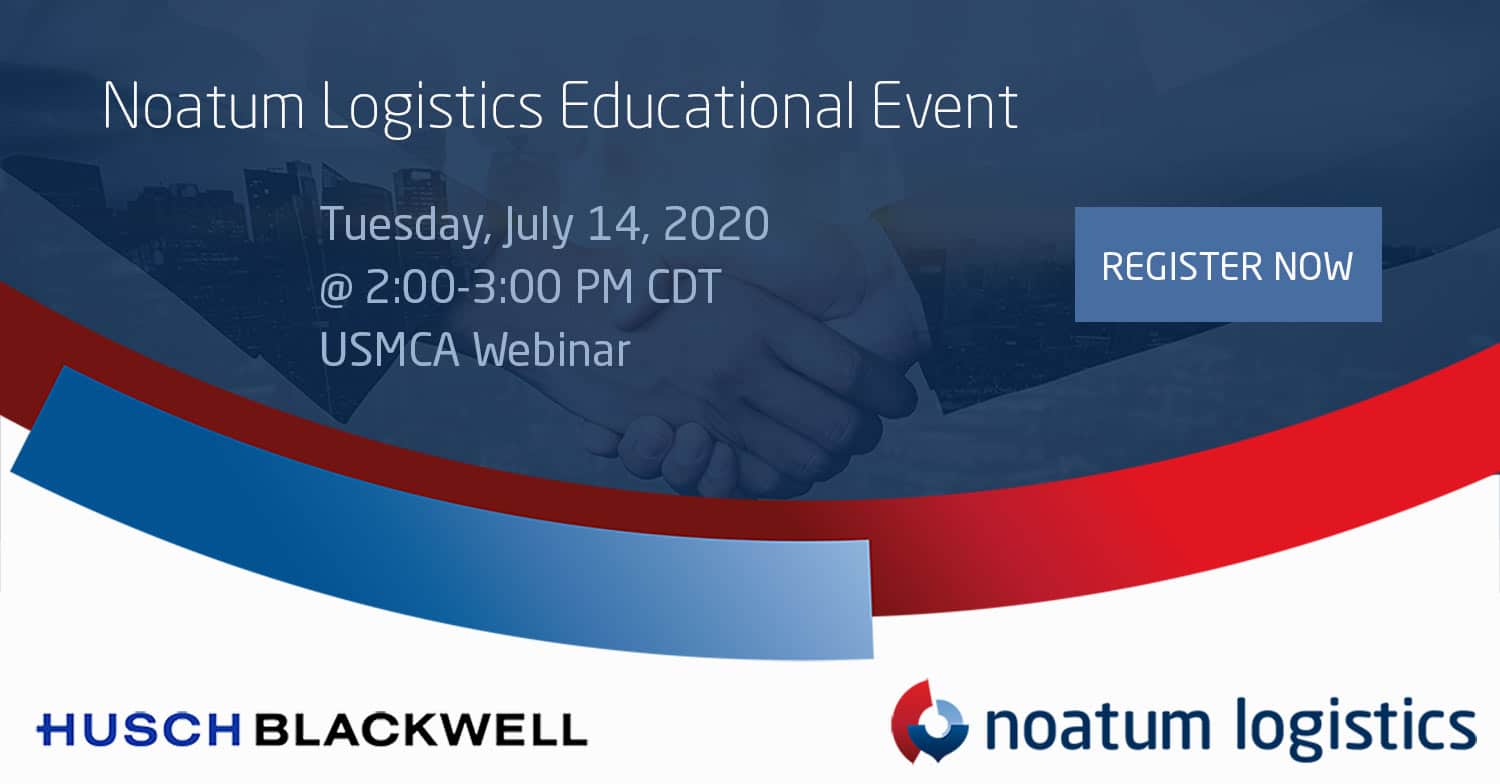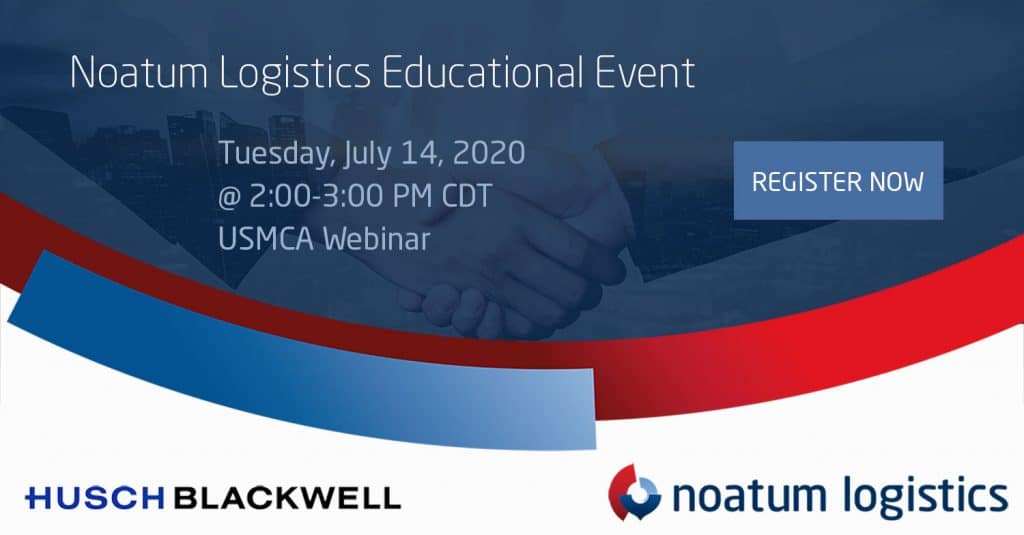 USMCA Webinar
Join us on Tuesday, July 14, 2020, from 2:00-3:00 PM CDT for an informative webinar and learn about the United States-Mexico-Canada Agreement (USMCA), which enters into effect July 1, 2020.
The following topics will be discussed:
USMCA Important Changes
Rules of Origin Changes
Certifications
Product Qualification Process
CBP Implementation/Enforcement/Liabilities/Penalties
Where to find information
Careers at Noatum Logistics USA
It is an excellent time to consider a career at Noatum Logistics USA! As part of this extensive worldwide organization, Noatum Logistics USA offers a variety of opportunities for our employees around the globe. As a true sustainable competitive advantage, our employees make a difference for our customers every day.
Noatum Logistics, a leading player in the global logistics industry, currently has openings in the following U.S. locations: Chicago, IL, Compton, CA, Houston, TX, Jamaica, NY and Miami, FL. View our current openings here and apply today!