During the month of November 2019, Noatum Logistics (formerly MIQ Logistics) was involved in a number of events throughout the logistics industry. Read about industry updates, regulatory updates, high tech consumer electronics, and careers at Noatum Logistics in the November 2019 logistics link.
Regulatory Updates
On Wednesday, November 20, 2019, the United States Trade Representative (USTR) office released in Federal Register Notice 84 FR 64180 the results of the annual Generalized System of Preferences (GSP) review with respect to products considered for removal from the list of eligible products for certain beneficiary countries. Read more.
On Wednesday, November 13, 2019, the USTR office released a new list of product exclusions to the Section 301 List 3 products currently subject to a 25% tariff in the Federal Register Notice 84 FR 61674. Read more.
On October 31, 2019, in  Federal Register Notice 84 FR 58427, the USTR office announced that they are considering a possible extension of particular exclusions granted under the December 2018 Product Exclusion Notice, which are set to expire on December 28, 2019. Read more.
On October 25, 2019, the USTR office announced GSP Enforcement Actions effecting seven countries. Read more. 
Industry News
Imports at the nation's major retail container ports are expected to see their final surge of the year this month ahead of new tariffs set to take effect in December, according to the Global Port Tracker report released November 11 by the National Retail Federation and Hackett Associates. Read more.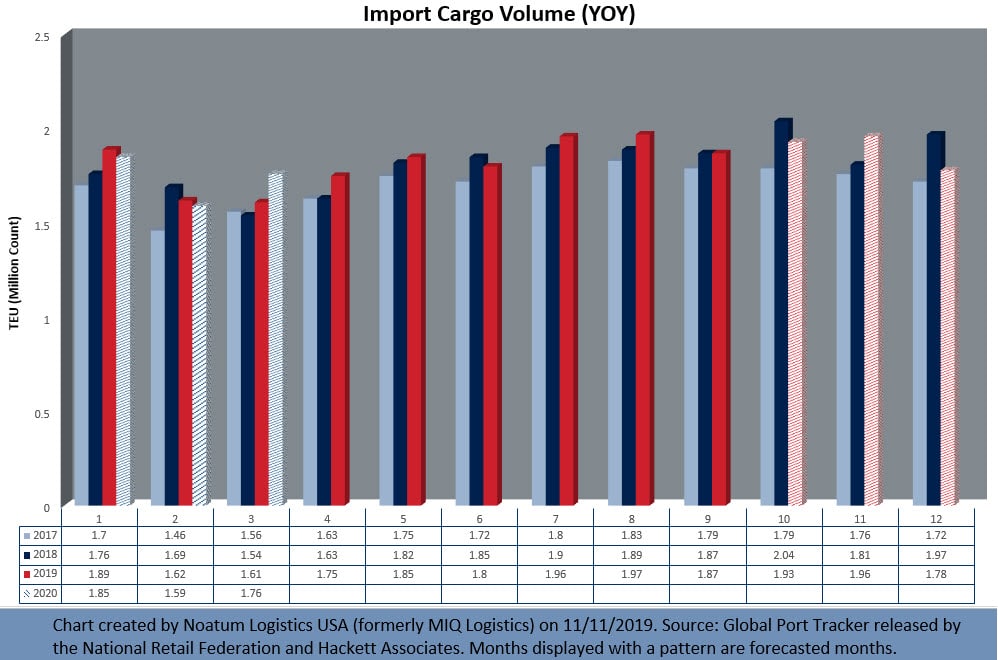 Economic activity in the manufacturing sector contracted in October, and the overall economy grew for the 126th consecutive month, say the nation's supply executives in the latest Manufacturing ISM® Report On Business®. Read more.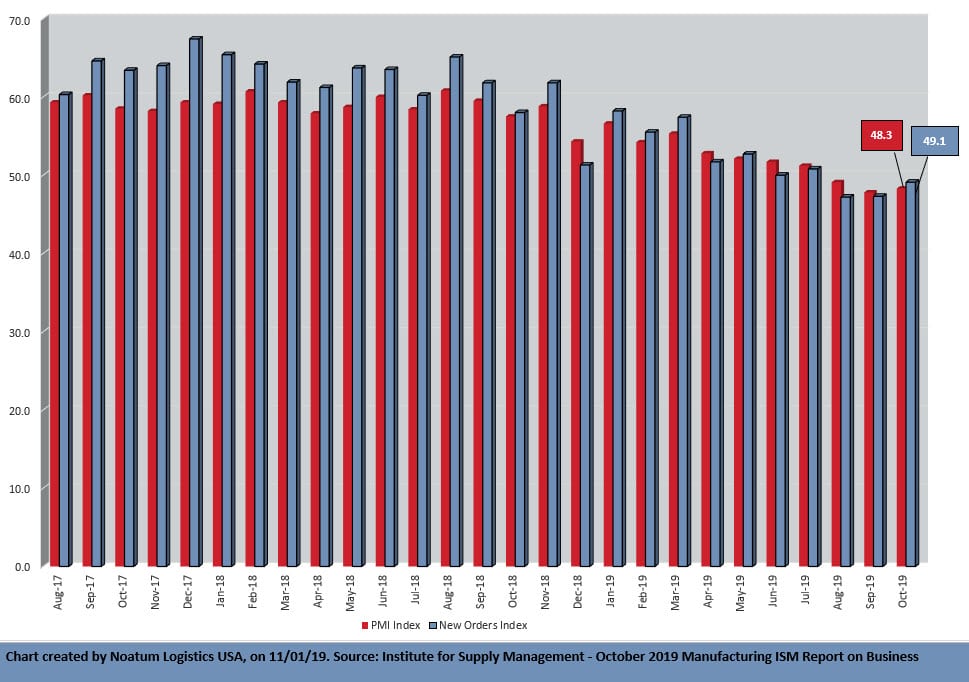 Announced levels for upcoming Transpacific Eastbound GRIs, PSSs and LSFs from carriers can now be accessed anytime from our MIQ.com – Resources – Information and Tools page.
Supply Chain Solutions For the High-Tech, Consumer Electronics Market
To keep up with the speed of innovation, New Product Introduction (NPI) launches require adaptive supply chain solutions to reduce market cycle times and deliver control, visibility and flexibility, all while lowering costs. With Noatum Logistics on your team, managing multiple product lines across various product life cycles is made easier.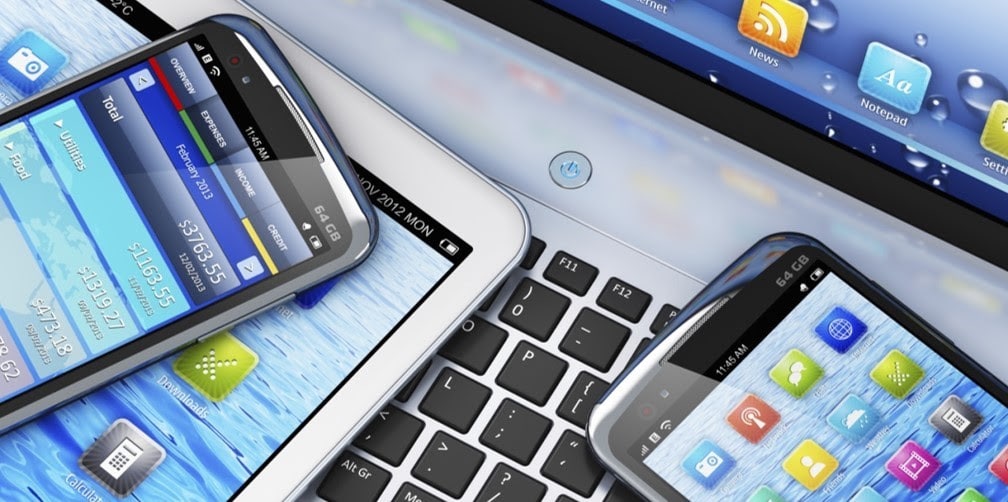 You can expect the following when you have Noatum Logistics on your team:
Comprehensive supply chain solutions: Transportation, distribution and global service offerings
Global scale: Coverage in and between all major international trade lanes
Logistics professionals: Responsible and accountable for exceptional service
Proven approach: Design, implement, execute and continuously improve
Global Services
Air, ocean and sea-air freight forwarding
Rate negotiation assistance
Capacity, even during peak season
Global trade management
Vendor management and consolidation
Serial number captures
Transportation Services
Transportation management
Truckload brokerage
Delivery options (direct to warehouse, store or consumer)
New Product Introduction (NPI) Services
High security transportation with escort
High security warehouse with CCTV and 24/7 escort
Enhanced security logistics from concept prototype to finished production
CTPAT certified and TAPA member
Supply Chain Management Technologies
Vendor managed inventory
Daily (line level) replenishment (JIT)
Purchase order management
Shipment forecasting
Global track and trace via real time GPS
Distribution Services
Inventory management
Warehouse management
Customized order fulfillment
Cross-dock
Merge in transit
DC bypass
E-solutions B2B or B2C
Value-Added Services
Postponement services
Retail and/or consumer kitting
Packaging, reworking and repackaging
For more information regarding resources focused on the high-tech, consumer electronics industry, please contact your local Noatum Logistics USA (formerly MIQ Logistics) representative. 
Careers at Noatum Logistics USA
It is an excellent time to consider a career at Noatum Logistics USA (formerly MIQ Logistics)! As part of this extensive worldwide organization, Noatum Logistics USA offers a variety of opportunities for our employees around the globe. As a true sustainable competitive advantage, our employees make a difference for our customers every day.
Noatum Logistics, a leading player in the global logistics industry, currently has openings in the following U.S. locations: Los Angeles (Gardena), CA, Washington, DC (Ashburn, VA), Miami, FL, and Overland Park, KS. View our current openings here and apply today!