During the month of October 2018, MIQ Logistics was involved in a number of events throughout the logistics industry. Read regulatory updates, industry updates, services offered by MIQ, and events that will be taking place in the October 2018 logistics link.
Educational Opportunities
Canada is a leading trading partner with the United States, which presents opportunities as well as challenges. The recent announcement of a new trade agreement between the United States, Mexico and Canada could shape trade on the continent for generations to come. MIQ recently partnered with Husch Blackwell and Action Customs Brokerage / AGO Transportation to host a webinar focusing on the new trade agreement and many of the related opportunities and obstacles.
This 60-minute webinar discusses timelines and key features of the new United States Mexico Canada Agreement (USMCA), how to qualify goods under the agreement, and how to strategically set up your company as a Non-Resident Importer in Canada, to take full advantage of working in Canada.
In case you missed the webinar, we are now making the recorded event available to our Logistics Link recipients. Click below to listen and view the recorded webinar. Please enter your name and your company name on the registration page.
Industry News
On Monday, October 15, members of the West Coast MTO Agreement (WCMTOA) announced the revised Off-Peak program for providing extended gate hours at the Ports of Los Angeles and Long Beach (PierPass 2.0) is expected to start Nov. 19, subject to the conclusion of applicable Federal Maritime Commission procedures. Read more.
Imports at the nation's major retail container ports are expected to remain at near-record levels this month despite a new round of tariffs that took effect in September, according to the monthly Global Port Tracker report released today by the National Retail Federation and Hackett Associates. Read more.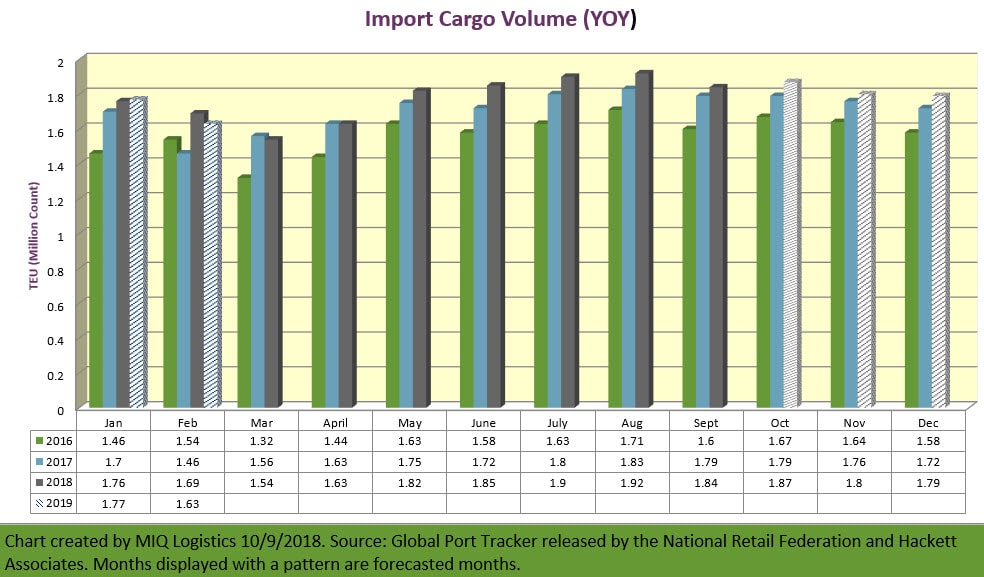 Economic activity in the manufacturing sector expanded in September, and the overall economy grew for the 113th consecutive month, say the nation's supply executives in the latest Manufacturing ISM® Report On Business®. Read more.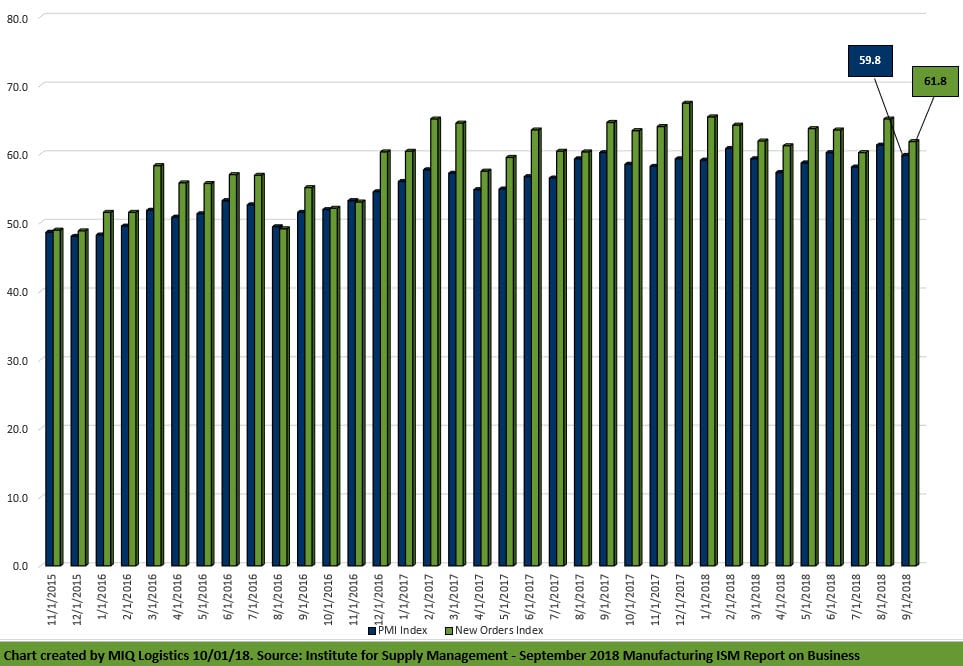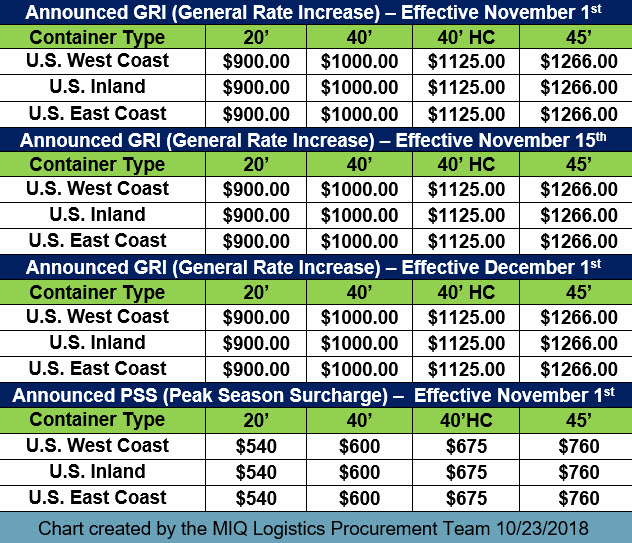 Services
Premium air and ocean international freight forwarding services to and from all major global markets
Project logistics delivering comprehensive end-to-end solutions for oversized and out-of-gauge shipments
TSA-compliant air cargo screening
Customs Brokerage serviced by experienced compliance professionals
Order Management Program manages the efficient flow of goods and information between international origins and destinations
Global Trade Management Services that support informed sourcing decisions and reduce supply chain disruptions
Value-added services to support additional global logistics needs
Account Management Program

Logistics Engineering comprising routing / network analysis and solution design
Origin services including vendor consolidation, kitting and labeling
Destination Distribution and DC bypass
Import and Export Logistics Professionals
Experienced Branch Manager and Licensed Customs Brokers
Team members fluent in English, Spanish, French, Mandarin, German, Mongolian, Arabic, Assyrian, Korean, Polish, Japanese and Portuguese
Regular Hours: 7:00am to 6:00pm; Monday through Friday
Global track and trace capabilities by shipment or container, and sailing schedules
PowerView provides end-to-end supply chain visibility and purchase order management
Events
Navigating Trade Wars – U.S. Action and Retaliation
Join us on December 12 from 11:30 – 1:00 PM CT at The Downtown Club in Houston, TX for an informative luncheon about trade wars.
In this session, we will attempt to untangle and clarify the various trade actions that the USA has recently taken. We will discuss the effects on trade and transportation and what you can do to address the impact on your business.